Tank Destroyer Achilles and M10
Pen & Sword Books
by Dennis Oliver

Reviewed by Luke Pitt
Summary
Title:

Pen & Sword Books
Tank Craft
Tank Destroyer Achilles and M10
British Army Anti-Tank Units Western Europe 1944-1945
by Dennis Oliver

ISBN:

1526741903

Media and Contents:

Soft Cover; 64 pages.

Price:

GBP£14.99 plus shipping available online from Pen and Sword Books

Review Type:

First Read

Advantages:

Strikes the right balance between historical fact, high quality profiles and model overviews

Disadvantages:

Recommendation:

This book is squarely aimed at the modeller and provides inspiration and everything they need to complete their own builds of the vehicle covered
FirstRead
The series of books by Pen & Sword under the banner of the "Tank Craft" have been out for a while but this one is entirely new.
The book comprises of 64 pages printed on high quality paper. It contains 54 period black and white photos that have been captioned to a high standard. The 15 colour profile included are rendered to a high standard and in some cases have a photo of the vehicle on which the profile is based. A good proportion of the other profiles give a page number of the photos within the book on which that profile is also based. One 1:35 and three 1:48 scale models builds are included and are more of "overviews" rather than builds.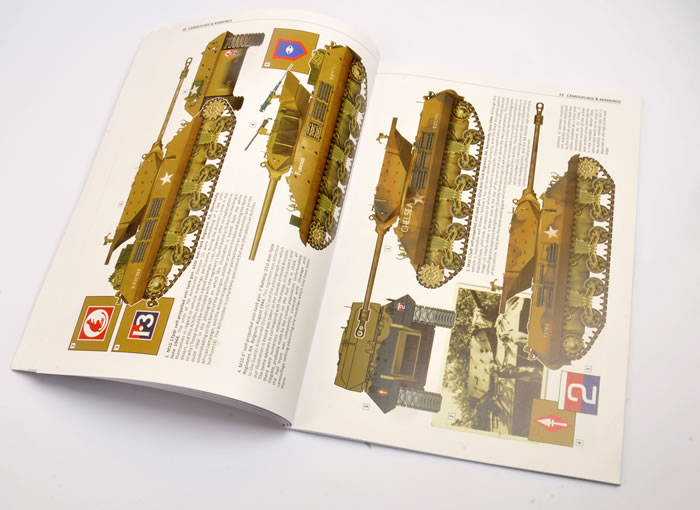 The one thing that did strike me was the standard of the 1:48 scale builds are somewhat higher than the 1:35 scale build. The models presented are from Ramon Segarra, Sato Masanori and Luciano Rodriguez.
A useful addition to the book are the various kits avaliable and the raft of updates pertaining to them. The last section notes all the differences and technical details and modifications pertaining to the turret, hull suspension, road wheels and tracks.
So there you have it, I like this book. It strikes the right balance between historical fact, high quality profiles and model overviews, but also backs it up with useful details for the modeller like, what kits and updates are available. It even includes the contact details at the very back of the book. The book is squarely aimed at the modeller and provides inspiration and everything they need to complete their own builds of the vehicle covered.
Thanks to Pen & Sword Books for the sample
---
---