M18 Hellcat U.S. Tank Destroyer

Tamiya, 1/35 scale

by Brett Green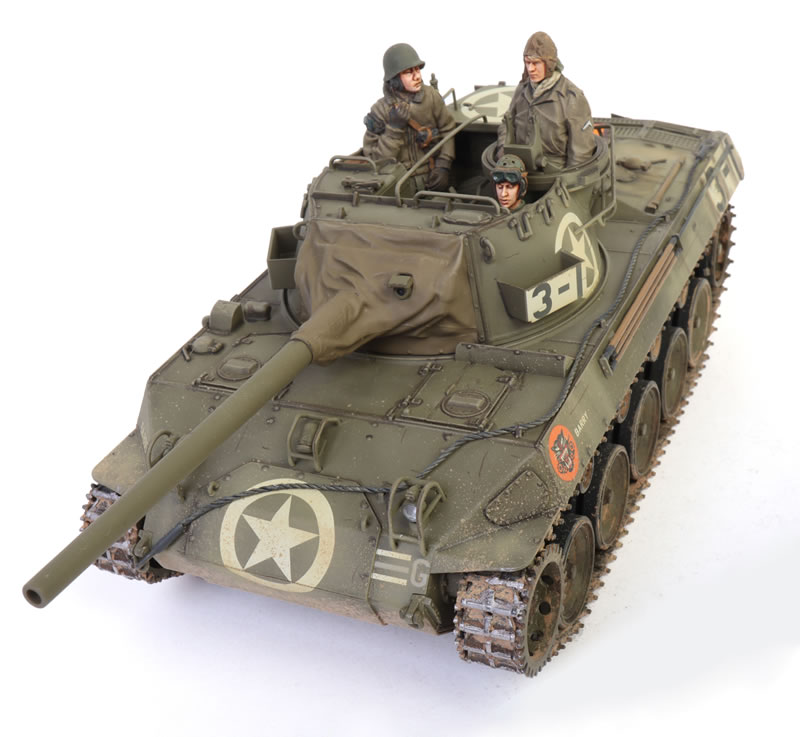 Description
My second completed model for 2022 is Tamiya's lovely new 1:35 scale M18 Hellcat.
The model was built straight from the box and in the sequence listed in the instructions.
I did not spend any time detail painting the interior of the fighting compartment. This area is well detailed but I didn't think much would be seen in the shadowy recesses of the vehicle.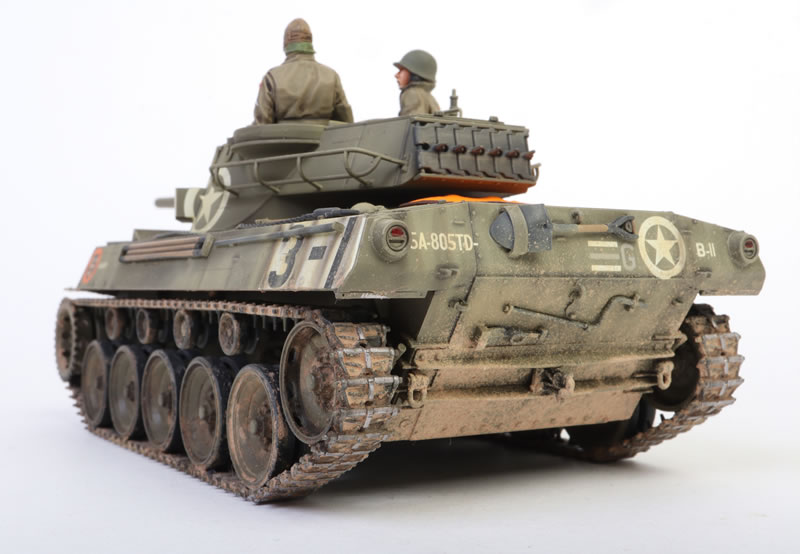 This also made assembly faster, with no paint applied until the model was nearly complete.
Fit was flawless throughout.
The link and length tracks offer the best of both worlds with crisp detail but fast assembly, being only 18 plastic pieces per side. The flat bottom run is moulded with two locating pins that correspond to a locating hole on the bottom of each road wheel. Having this precise anchor point guarantees the perfect alignment of the links and lengths for the entire run.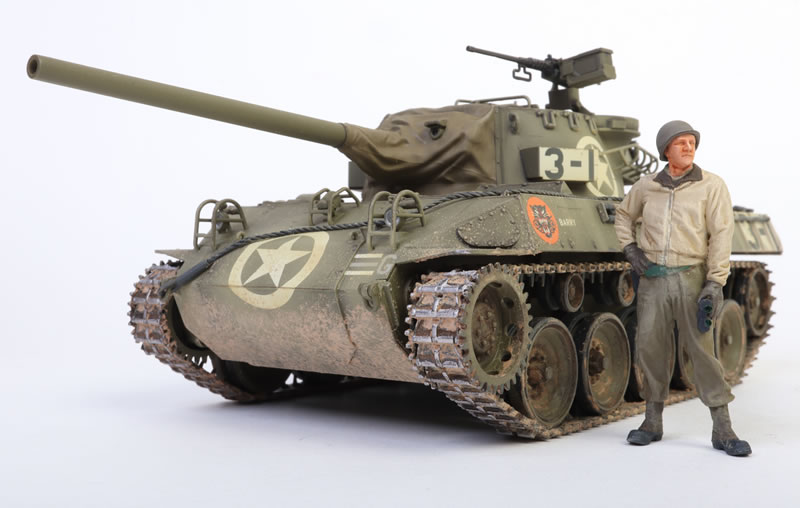 The only parts left off for the painting stage were the clear headlight lenses and the tow cable.
I recently picked up a can of Vallejo's 28005 Aerosol US Olive Drab. This is presented in a big 400 ml can, and includes two spray nozzles – one (relatively) fine and one with a wider spray pattern. I was curious to see how it performed.
I sprayed straight onto the bare plastic using the small nozzle. The paint went on smoothly and quite specifically directed without too much billowing vapor.
Tamiya supplies a very nice single standalone figure in a generic casual pose. Detail and sculpting are excellent, as is fit.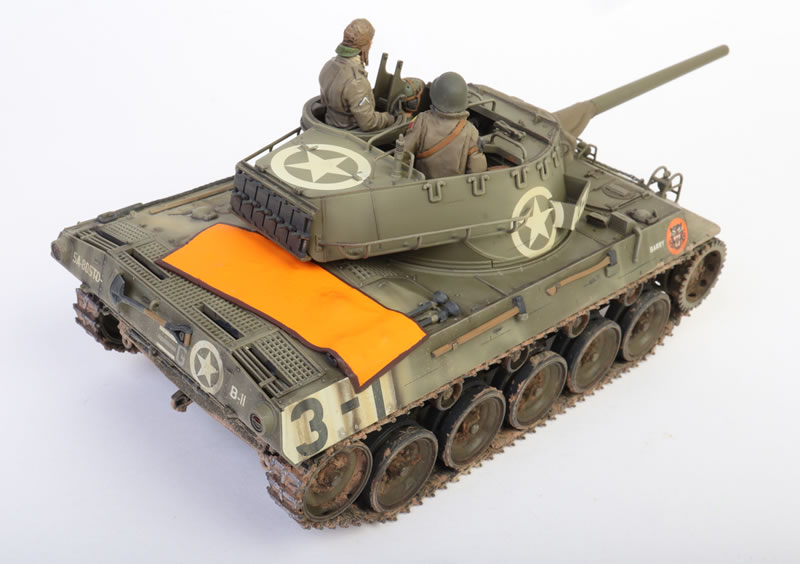 I painted him up with Vallejo acrylics applied by brush.
However, I really wanted to crew up my Hellcat so I took a look at what I had that might fit into the tight confines of its turret. I eventually unearthed a US armour crew packed in tissue paper and a ziplock plastic bag. These were originally assembled and painted for Tasca's M4A3E2 Sherman back in 2015.
This blonde guy in the cupola is from Alpine, the figure in the helmet from an decades-old Yanks set, and the gunner is made up from a Warriors upper body and a Hornet head.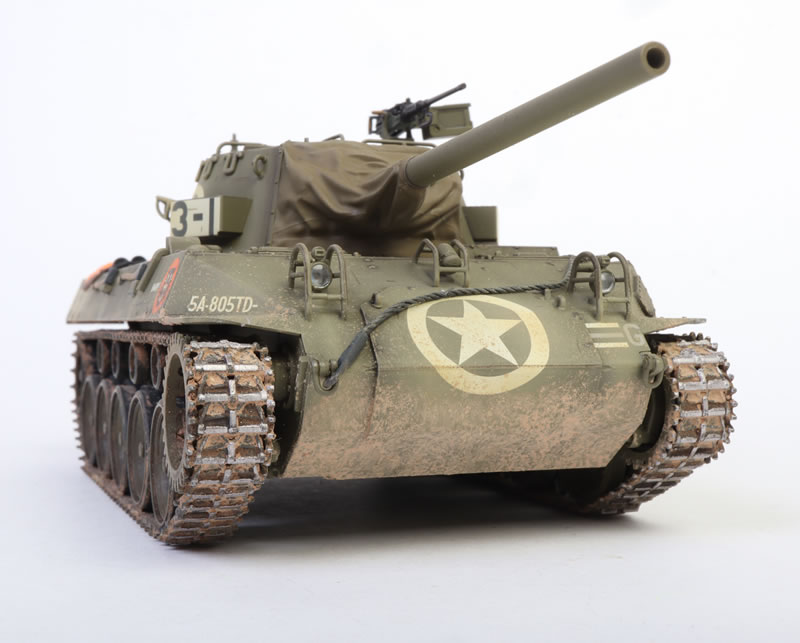 I will be writing this one up for a big article in Issue 192 of Model Military International magazine, which will be accompanied by a new research article on the M18 Hellcat by Bruce Culver - always something to look forward to!
Thanks to Tamiya for the sample
Tamiya kits are distributed in the UK by The Hobby Company Limited
---
Model, Images and Text by Brett Green
Page Created 25 July, 2020
Page Last Updated 15 January, 2022