IS-3M

Trumpeter, 1/35

by Andrew Judson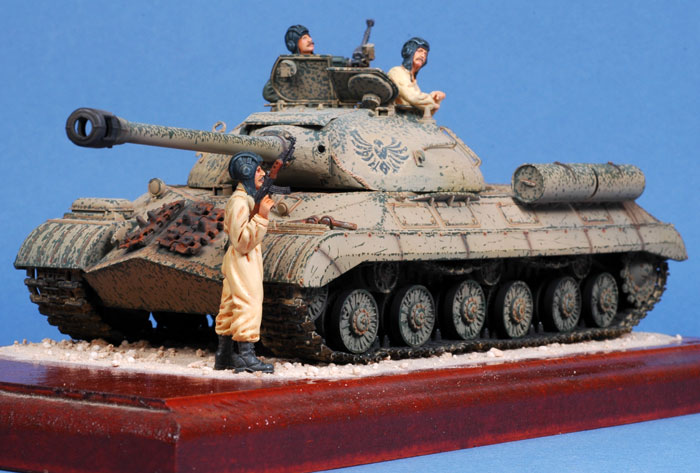 Description


My model club recently held a theme competition, and the subject was Middle East after 1945.This is what l came up with.
It is an IS-3M serving in the Egyptian military, attached to the 125 Armoured Brigade during the Six Day War in the El Kuntikulla area.
The kit was straightforward to assemble, and is pretty much out of the box except for the tracks by Fruilmodel and figures from Warriors.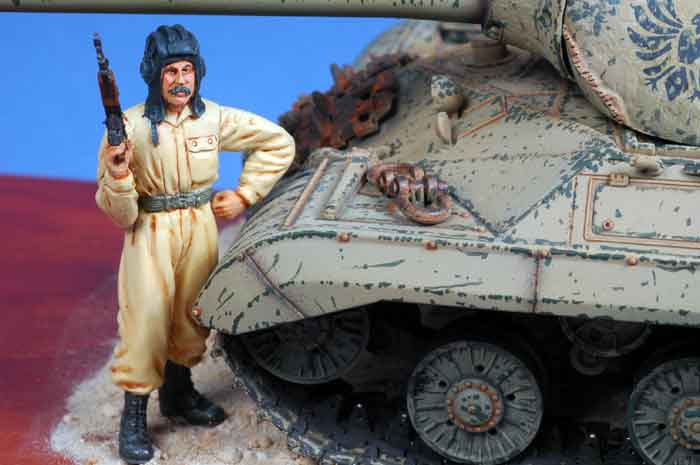 Painting was a challenge and l wanted the tank to look as though its seen a bit of field time.
l started by painting the entire kit in dark green, then spraying desert sand mixed with a little buff over the top of this in a patchy uneven way. l then applied the decals on the side of the turret and then sprayed a very diluted mix of Buff over the top of the entire kit.
Next l began to apply the chipped paint by using a fine brush and dark green, and dabbing and stroking the paint in different directions over the desired areas until l had the overall finish you see now.
l then sprayed another mix of diluted Buff with a little Desert Sand and Flat Clear over the whole kit to really flatten it down, and voila - the lS is finished.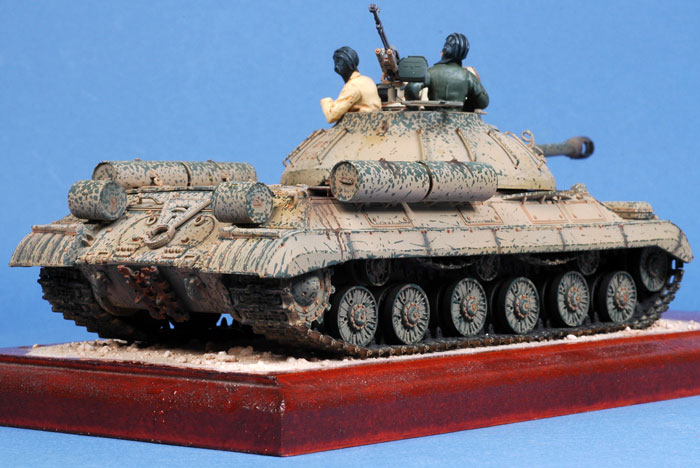 The figures from Warriors were excellent to put together and paint, and l think really give this beast some life and scale.
l really enjoyed this project and hope you enjoy looking at it.