T6 Device

Scratch / Kitbash / HobbyBoss, 1/35 scale

by Steve Zaloga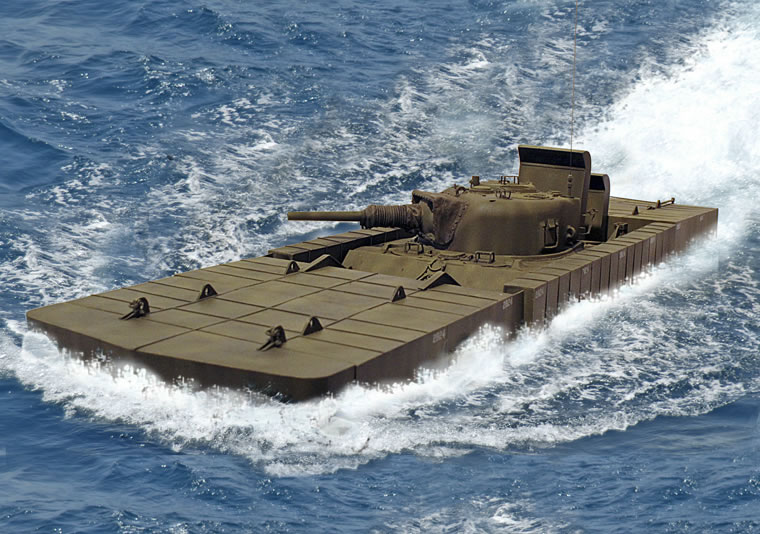 Description
One of the more obscure amphibious tank projects of World War II was the BB Device, better known by its later designation as the T6 Device. This was a set of plastic-filled floatation pontoons along with other assorted hardware that was developed at APG as on the secret programs of the Ritchie Project.
The BB Device was designed to be fitted to any type of Sherman, and unlike the earlier DD Tank, it allowed the Sherman to fire its gun during the run to shore. It entered production in 1944 with about 500 kits built. It was first used during the Okinawa amphibious landings on 1 April 1945, but was intended mainly for the planned amphibious landings against the Japanese Home Islands as part of Operation Downfall.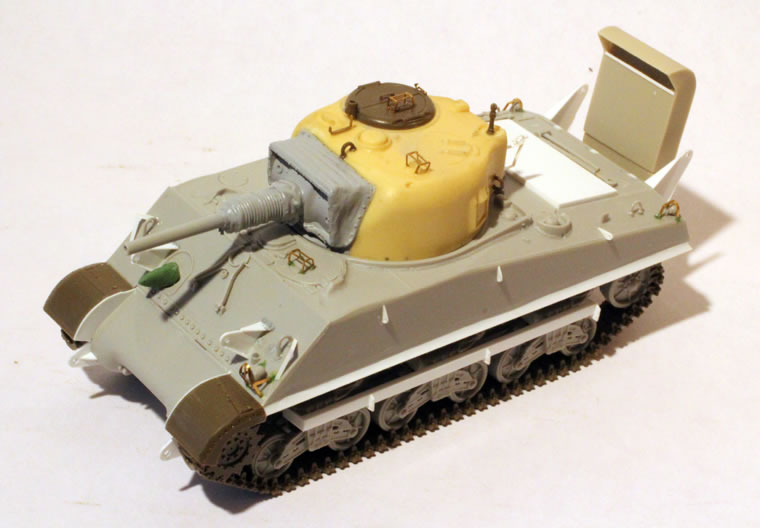 At Okinawa, the Army planned to land companies from three tank battalions with the T6 device, but in the event, only one company landed. The Marines landed two platoons from the 1st and 6th Tank Battalions. In total, about 36 T6 Devices were landed out of the roughly 50 conversions undertaken prior to the landings.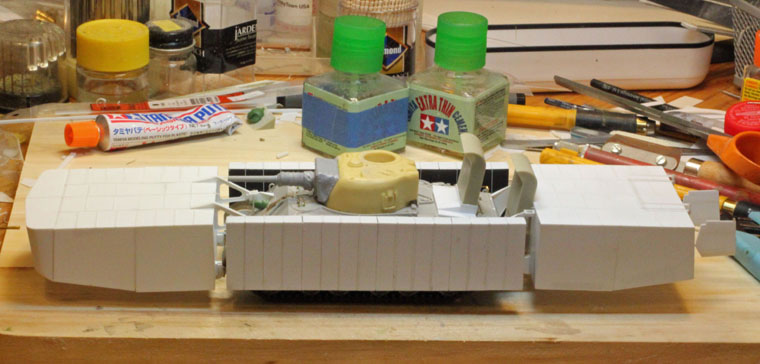 I decided to build a model of one of these odd tanks as part of a forthcoming book project. It's a useful way to generate illustrations. I chose 1/48 scale because of size issues. Even in 1/48 scale, the finished model measures about 14 inches. I used the Hobby Boss 1/48 M4A3 kit. This model has its share of faults including some hull issues, but since the model was intended for illustration purposes, I largely ignored these issues since many would be hidden on the finished model. I had already corrected their high bustle 75mm turret for an earlier project I described in my Osprey Sherman 75mm modeling book, and I still had a resin casting of this.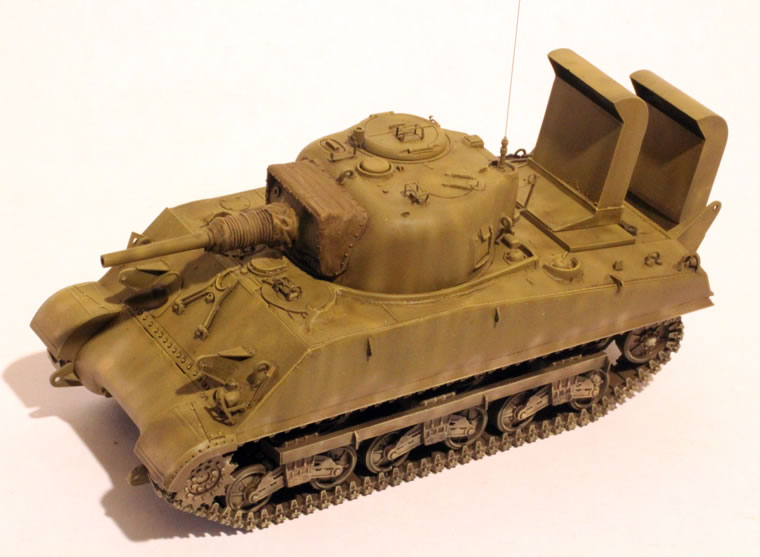 Aside from the basic M4A3, the T6 Device also included the usual Deep Wading kit, and I used the Gasoline 1/48 resin item with the cowl opening hollowed out with a Dremel. The T6 Device also used the Improved Surfizer kit on the turret and I replicated this using Kneadatite epoxy putty and other techniques.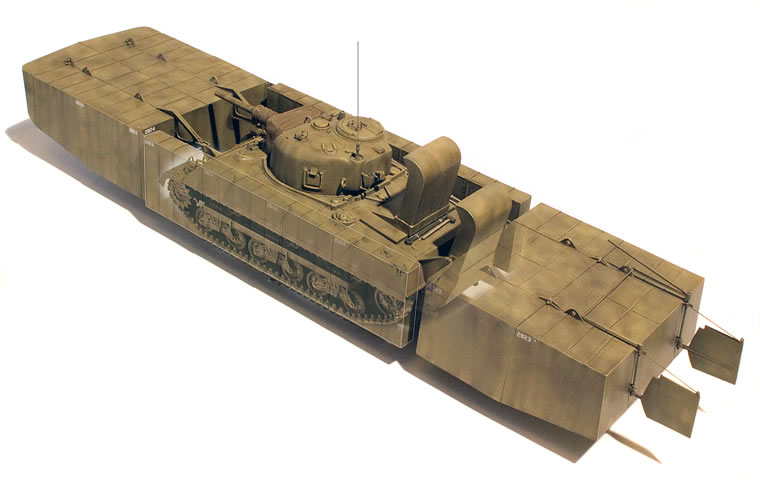 The main effort on this project was the pontoon set, and I scratch-built these from .020 thou sheet plastic.
I didn't go overboard on the weathering, since this model is intended mainly as an illustration reference. I kept the markings to a bare minimum as photos of the T6 conversions on Okinawa are scarce.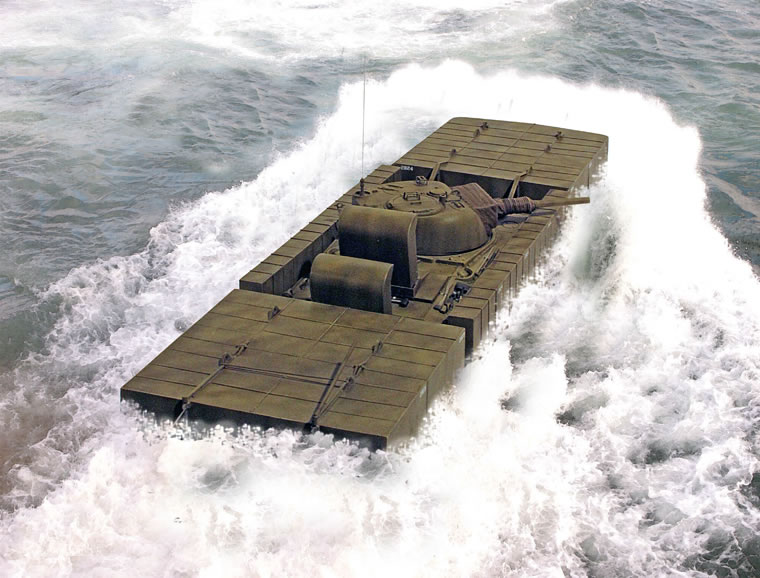 Overall, this was an enjoyable project and a reminder of the advantages of 1/48th scale for some of the larger "funny tanks" or World War II.
---
Model, Images and Text by Steven J. Zaloga
Page Created 22 August, 2011
Page Last Updated 22 August, 2011