| | |
| --- | --- |
| Stock No. | MiniArt 1/35 Kit No. 39004 - Railway Non-Brake Flatbed 16.5t. |
| Contents and Media: | 190 parts in grey plastic, 12 parts in photo-etch and markings for nine vehicles. |
| Price: | AUD$53.00 plus postage available online from Creative Models Australia |
| Scale: | 1/35 |
| Review Type: | First Look |
| Advantages: | High level of detail; excellent moulding; interesting potential uses. |
| Disadvantages: | None noted. |
| Recommendation: | MiniArt's 1:35 scale Russian WWI and revolutionary era railway flat bed will be a nice piece in its own right or as a display platform for a Russian vehicle or armoured car. It would also be a unique centrepiece for a diorama. |


B a c k g r o u n d
Russia was and is the largest country in the world. Its geography of N.-S. rivers and E.-W. commerce, plus, importantly, the mostly flat terrain, made it very suited to develop railroads as the basic mode of transportation.
In the early 1830s Russian inventors father and son Cherepanovs built the first Russian steam locomotive. The first railway line was built in Russia in 1837 between Saint-Petersburg and Tsarskoye Selo, and called the Tsarskoye Selo Railway. It was 27 km long and linked the Imperial Palaces at Tsarskoye Selo and Pavlovsk. Track gauge was 6 feet (1830 mm). This railway has been described as a "toy" railway, as it had no economic, political or social impact on the Russian Empire.
The Warsaw–Vienna railway in Congress Poland started operating in 1845, and fully opened in 1848, with 327,6 km length of track. It ran from Warsaw to the border with Austria and used the standard European gauge (1,435 mm (4 ft 8 1⁄2 in)), as opposed to all other railways in the Russian Empire which used the broad gauge (1,524 mm or 5 ft), hence it formed a system physically separated from other Russian railways.
The Department of Railways, later part of the Russian Ministry of Communications, was created in the Russian Empire in 1842 in order to oversee the construction of Russia's second major railway line, the Moscow–Saint Petersburg Railway. The railway linked the imperial capital Saint-Petersburg and Moscow and was built between 1842 and 1851. Track gauge was 1,524 mm (5 ft) and this became the Russian standard gauge. From 1853-1862, a line was built from St. Petersburg to Warsaw, thus connecting with Western Europe.
During World War I Russia used a mix of light and heavy armoured trains. The heavy trains mounted 4.2 inch or 6 inch guns while the light trains were equipped with 76.2mm guns. Railway transportation of troops and equipment was also essential.
The railways and railway workers also played a major role during the Russian Revolution.*
---
F i r s t L o o k
MiniArt has now released a 1:35 scale Russian WWI and revolutionary era railway flat bed. The kit comprises 190 parts in grey plastic, 12 photo-etched parts and decals for Russian and Polish rolling stock.
The kit is highly detailed in all areas, as the parts count for this relatively simple piece of equipment would imply.
Most of the parts go into the chassis. It's a shame that most of the work will be hidden underneath the timber deck.
The rail wheels are presented as one part each and are attached in pairs via a simple axle.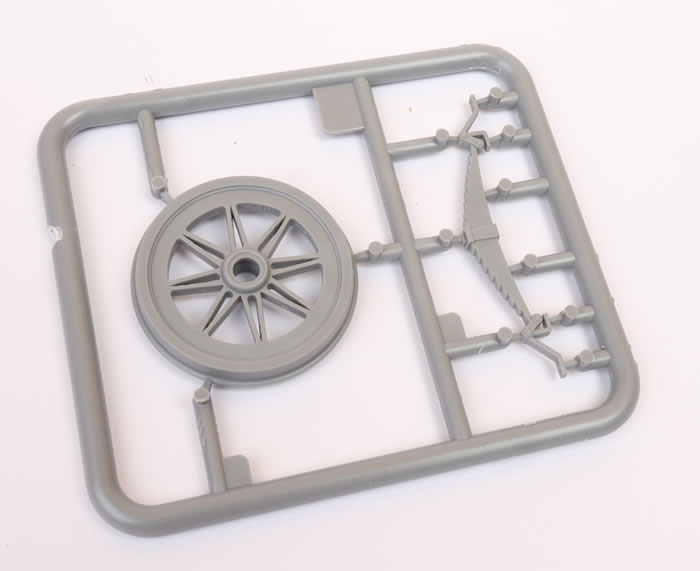 The wooden flatbed itself is supplied in two pieces. Woodgrain effect is subtle and convincing.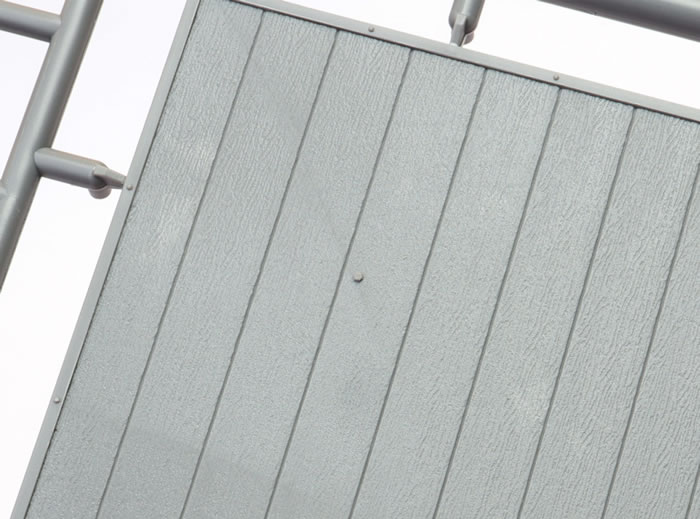 The short front, side and rear sides may be posed in the open or closed position.
A modest photo-etched fret supplies 12 detail parts.

MiniArt has also included a length of Russian gauge track. These are made up from five different sleeper styles plus four rail lengths and ties.
Markings are included for eight Russian and Polish railways from the Russian Empire in 1914 until the 1920s.

A full colour guide to the painting and markings of all eight options is included.
---
C o n c l u s i o n

MiniArt's 1:35 scale Russian WWI and revolutionary era railway flat bed will be a nice piece in its own right or as a display platform for a Russian vehicle or armoured car. It would also be a unique centrepiece for a diorama.
* Historical summary adapted from Wikipedia https://en.wikipedia.org/wiki/History_of_rail_transport_in_Russia
Thanks to Creative Models Australia for the sample.
---