M3 37mm Anti-Tank Gun
FC Model Trend, 1/72 scale
Reviewed by Graham Carter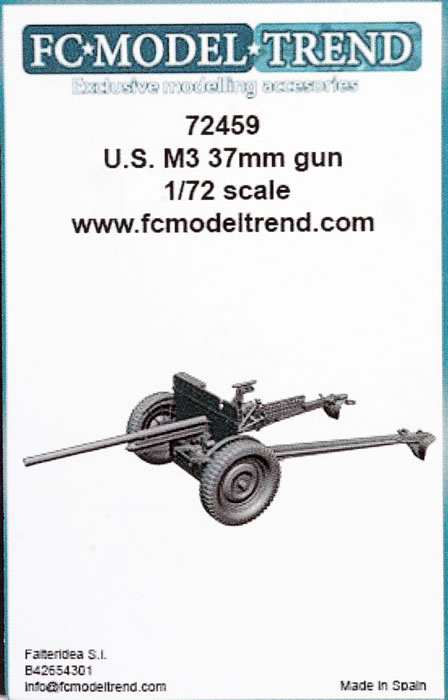 Summary

FirstLook
The M3 37mm anti-tank gun was a widely used and much-produced weapon from the earlier part of WWII. Almost 19000 were produced in the four years 1940-43 and it was the most common such weapon with the US Army in Europe before being out-classed and relegated to the Pacific campaign. It was light (under 420kg) and easily manoeuvrable, it was usually towed by a jeep but five soldiers could shift it without too much trouble. (info from Wikipedia).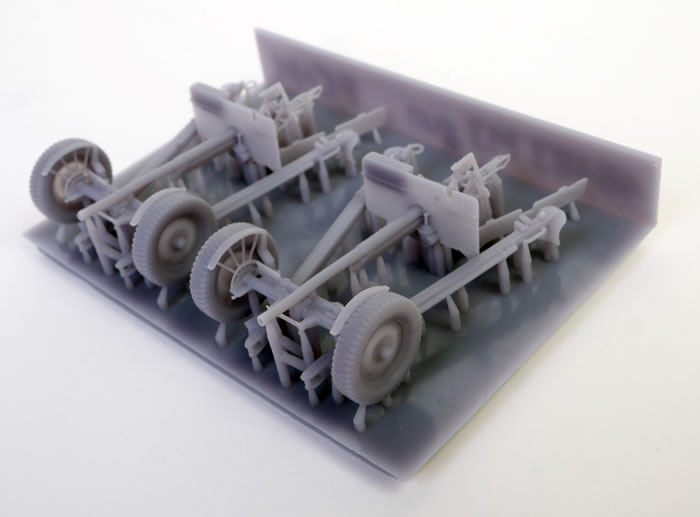 FC Model Trend is a Spanish company specialising in 3D resin printed accessories for modellers in the popular scales and I must say I am gob-smacked by the quality of the items that I have been sent to review. These guns, two of which make up the package, come in a clear plastic box with a card backing. No colour or construction information is provided but the two components just glue together as illustrated on the card, and they were uniform olive green in colour. Curiously the end of the resin base has the number 48483 rather than the header card's 72459 but these are definitely 1:72 scale.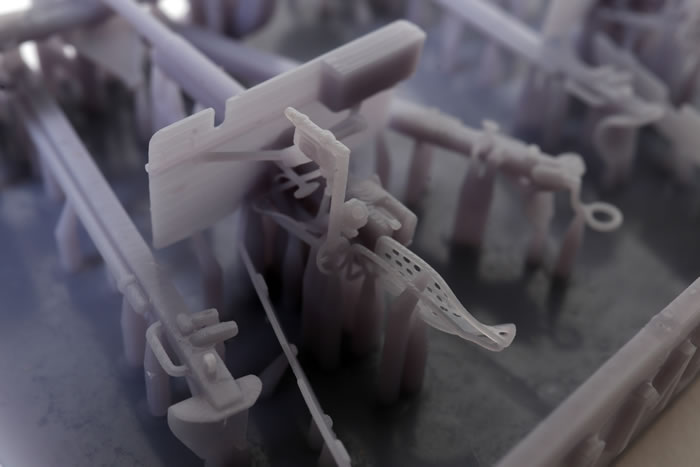 As shown, the two parts are printed on top of each other to save space and are surrounded by the usual cobweb of supporting struts which will need to be carefully removed with very sharp side-cutters or a blade. The detail is astounding and the equipment used to print them must be top-notch as I could discern no ridging. The finesse is extraordinary - the breech and towing eye are just superb. The guns do both come in the 'in action' layout and it would have been nice to have one in towing position as well but I'm not really complaining.
These weapons, along with a myriad of others are also available in 1:48, 1:35 and 1:24 scales. Pop onto their website and be prepare to be amazed!
Thanks to FC Model Trend for the samples


---