Panzer Crew 1
FC Model Trend, 1/72 scale
Reviewed by Brett Green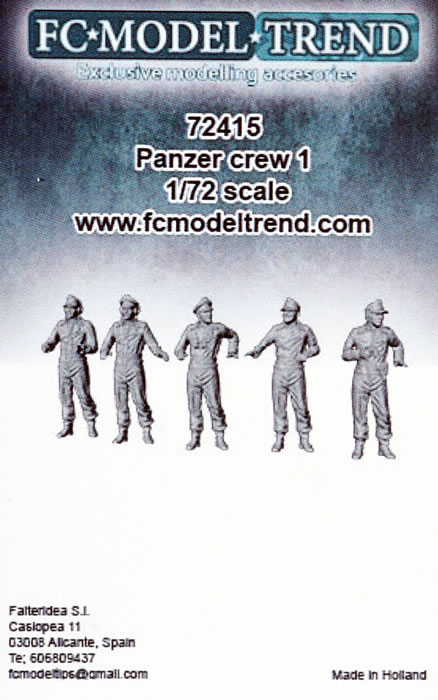 Summary

FirstLook
FC Model Trend has a growing range of 3D printed accessories, full kits and figures. One of their newest 1:72 scale figure sets is Panzer Crew Set 1.
The set supplies six standing mid to late-war German Panzer officer and a crew figures produced by 3D printing.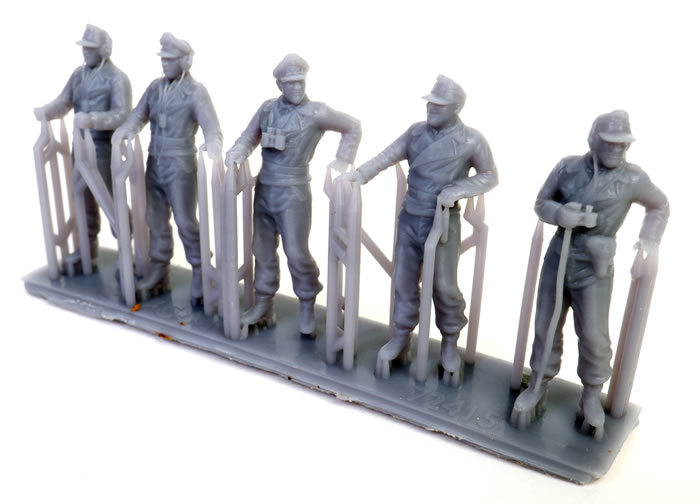 The officers are wearing peaked caps while the crewmen are wearing soft M1943 caps.
Facial features and fabric draping looks very natural. FC Model Trend has even included microphone wiring moulded as one piece with the figures.
The poses are casual and versatile.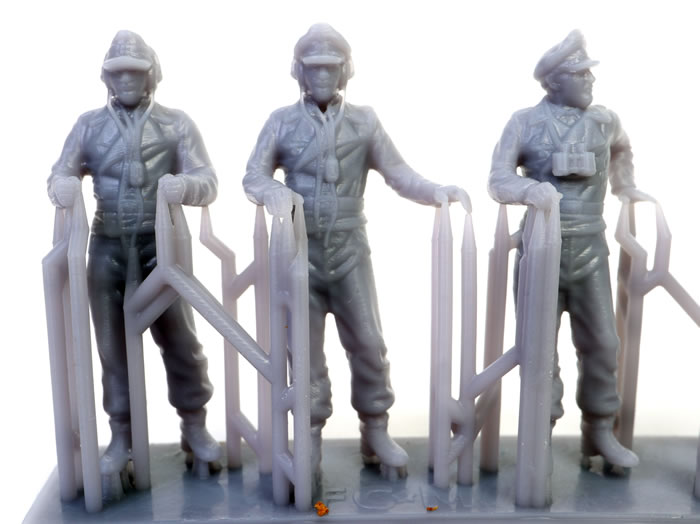 3D Printing quality is excellent with no visible striations that I have been able to find.
Each figure is printed as a single part – no assembly required.

The figures have been supported during the printing process with fine strips / rods. Clean-up should not be difficult, bit care will be required in this small scale.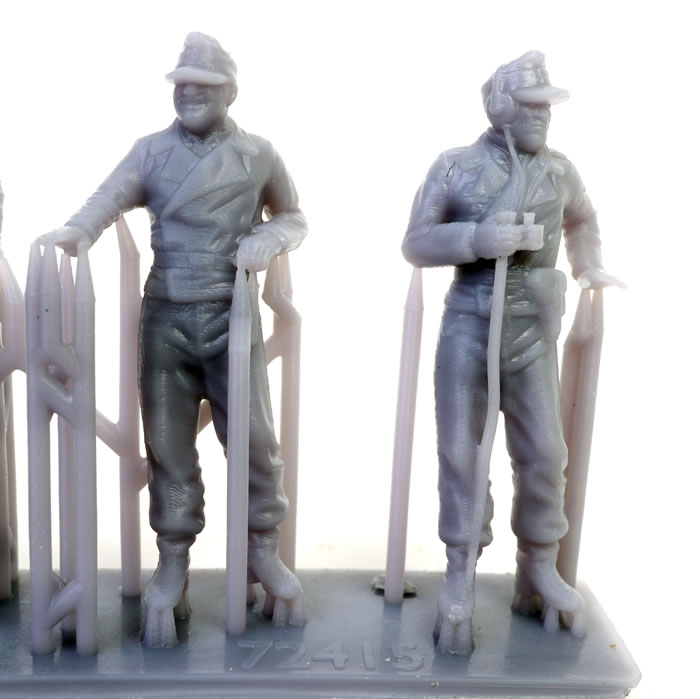 I would recommend nipping the rods as close as possible to the figure part with a good quality sprue cutter and then cleaning up any residue with a new hobby blade and a sanding stick. This should be a good task to undertake while binging your favourite streaming series on TV.
FC Model Trend's 3D kits, accessories and figures are a pointer to the future of our hobby.
3D printing will allow very short runs of even the most esoteric subjects with no compromise in terms of detail or quality.
Parts breakdown and assembly will be very simple in these scale models of the future.
If you are a modeller who prefers the painting and weathering stages of a project, you will love these next generation products with minimal - if any – assembly.
Thanks to FC Model Trend for the samples


---