Sherman Firelfly Vc
Reviewed by Glen Porter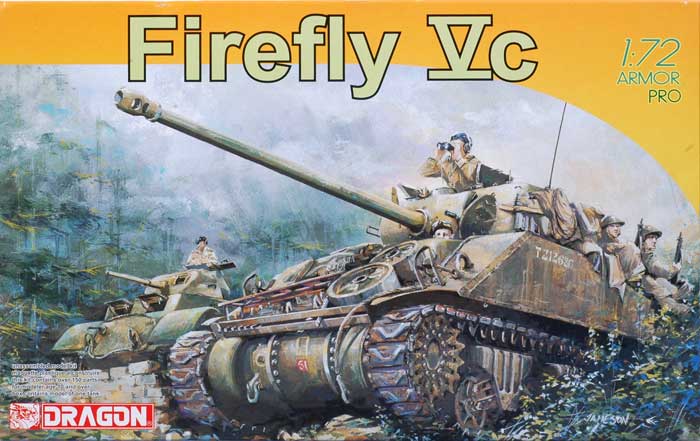 Summary
Stock Number and Description
Dragon Models Limited 1/72 Scale Armor Pro Kit No. 7303; (Sherman) Firefly VC
Scale:
1/72
Media and Contents:
140 beautifully moulded light grey plastic parts on six sprues, 54 PE parts on one fret, 2 DS 100 cream coloured soft track lengths, decals for 4 vehicles plus a 3 page fold-out instruction sheet with parts plan, 8 very clear line drawing type build instructions and 2 pages of four view paint/decal diagrams.
Price:
retail price estimated at US $13.98
Review Type:
First Look
Advantages:
Long awaited subject in this scale, highly detailed and accurate.
Disadvantages:
A minor niggle, four decal choices and two of them are captured
Recommendation:
Highly Recommended
FirstLook

I don't think the manufacturers realized just how many Shermaholics there are out there in Braille Land or I think they would have offered us more Shermans long ago.
For many years we had nothing but the increasingly hard to find Esci kits in 1/72 scale and even they were lacking in choice. Some time ago, Italeri re-released the Esci M4A1 but it was a bit of an oddity. There were others from Hasagawa and Revell but they had so many shape problems that most modellers shied away.
Eduard/Extratech almost got us there with plenty of detail and link and length tracks but still had a few shape problems and some of the detail was soft.

Enter The Dragon. About twelve to eighteen months ago, Dragon released their first Braille Sherman. Wow! You didn't have to read a magazine or go on the Web, just go outside your home and you could hear the screams of delight. Well, almost. Trumpeter has also come out with some Braille Shermans but, Trumpeter being Trumpeter, they are a bit hit and miss. Some are quite good but others, particularly the M4, are not so good and none of them matches the level of detail of the Dragon kits. Recently, UM released their first Sherman and, although perhaps not as good as Dragon, it is encouraging. Mirage from Poland has also promised us some but theirs may be some years away yet.

As good as the first few Dragon Shermans were, they still had some small niggling faults but most of us were willing to overlook them. The worst of these was the swing arms that pivot from the suspension bogeys. About half the width of the swing-arm hung below the bogey immediately under their axles. Even the box-art, let alone photos showed, this to be wrong. Most of us just said "who cares" as we were so thrilled to have good Shermans at last and it wasn't very hard to fix anyhow.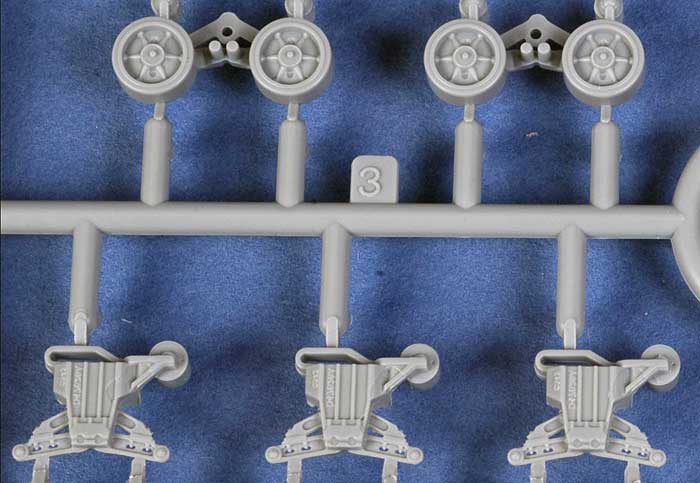 The Firefly was about the fourth or fifth Sherman to be released and on opening the box I was delighted to find that Dragon had fixed the bogeys. I had never heard of a model manufacturer doing this before although since them UM has done a similar thing with their Hetzer's engine deck.

So, what do you get for your hard earned? Of the 140 plastic parts, 31 are to go to the spares box because three of the four main sprues are from other Sherman kits. Oh, I should mention here that there are only really four sprues because the upper and lower hull parts are separately bagged. The "A" sprue contains all the Firefly specific parts but there are still five of them that are not for use here. A bit odd, that. The next sprue is not marked, I think because it is actually half of the "A" sprue. It's just general Sherman parts and only two are not for use. Most of the parts to go into the spares box are on sprue "B", in fact of the 37 parts you only use 16 of them. The "C" sprue is the running gear with the modified bogeys and there's just 2 alternative outer sprockets not for use.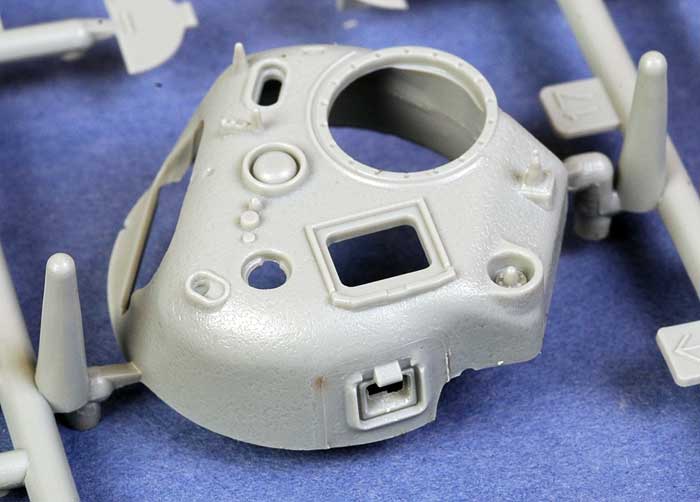 Click the thumbnails below to view larger images:
---
Dragon tells us that these Braille kits are for entry level modellers and then they go and put PE sets in them. Doh! However, most of the PE is also replicated in plastic so you don't have to use it if it's not to your liking. The plastic in this case is a bit over scale but most other manufacturers don't give you these bits at all, either in plastic or PE.

The tracks are, of course, DS 100 rubber bands. I personally would prefer link and length but now that I have actually used the Dragon tracks I must admit they come a very close second. They are beautifully detailed, take any type of paint and can be joined, lengthened or shortened using normal plastic glue. What more could you want? Well, link and length actually.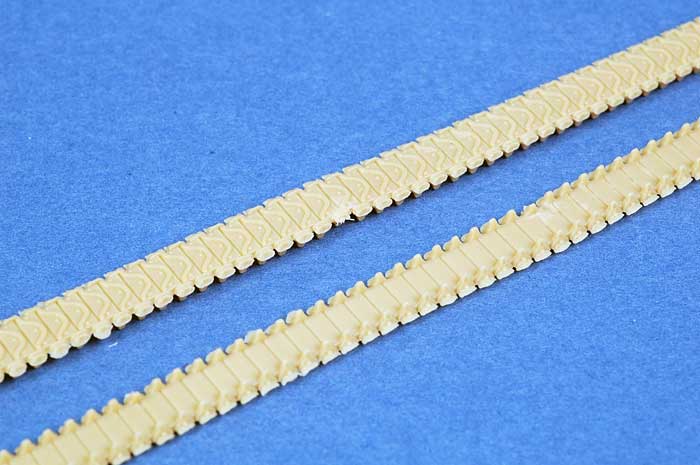 Decals are very nicely printed by Cartograf from Italy with perfect register and minimum carrier film as you would expect from one of the leading decal makers. Oddly, of the four decal options two are German, so called Beute Panzers which I think means Trophy Tanks. I think this must be a left-over from the "If it's not German it won't sell" hang-up that most manufacturers suffered from until recently. The other two are a Canadian Firefly in France, 1944 and Red 12 of the Northampton Yeomanry also France, 1944 and I think that's the one that got Wittmann. Thank you Mr Dragon, all is forgiven.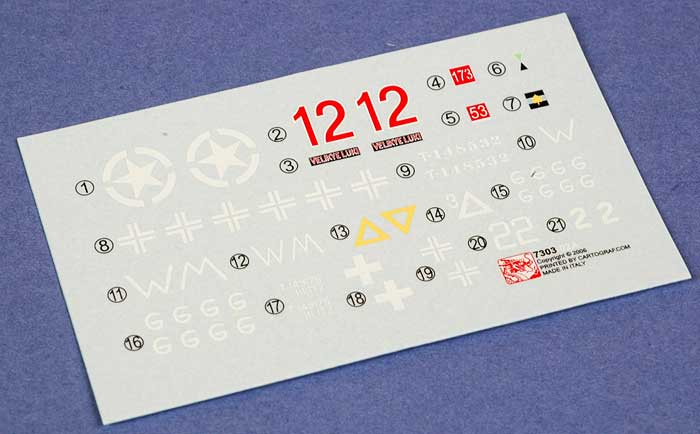 How could you not be impressed with these kits? Excellent detail and moulding and even the rubber band tracks seem to work and Hey! Some of those modellers that only build German may be encouraged.

Highly Recommended.
Review kit purchased by reviewer
Text by Glen Porter
Images by Brett Green
Page Created 02 June, 2007
Page Last Updated 02 June, 2007