Mig Productions: 1/35th T-34 Burnt Out Wheels Resin Replacement set (#35-053)
by Nicola Cortese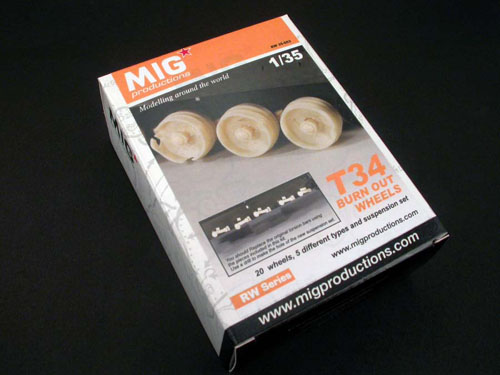 Once again, Mig Productions has come up with a neat resin conversion/replacement set for those of us who are fans of Soviet armor.
Damaged and destroyed amour is quite popular nowadays and Mig Productions has made the effort to help out with this fine T-34 series replacement set. This is specifically aimed at vehicles with "rubber-type" wheels, which also includes some SU-series of tanks.
The set consists of 20 cream-colored resin wheels (rims only) which come in 5 different types of "damage" and a replacement suspension set.
Complete with rim damage, these resin replacements wheels are also part of the previously released Mig Productions infamous resin DESTROYED T34 Hull Kit.
Mig Productions T34 Burn Out Wheels is an easy and simple set and is a welcome addition to anyone who wants to add some drama and scope to a Soviet modeling project. Highly recommended.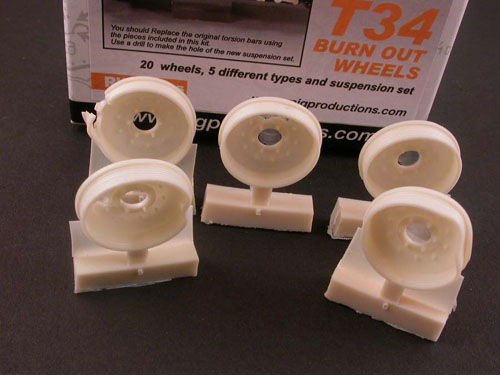 Thanks to Mig Productions for the review sample.