Mig Productions: 1/35th Soviet Soldier Barbarossa 1940-41 (#35-131)
by Nicola Cortese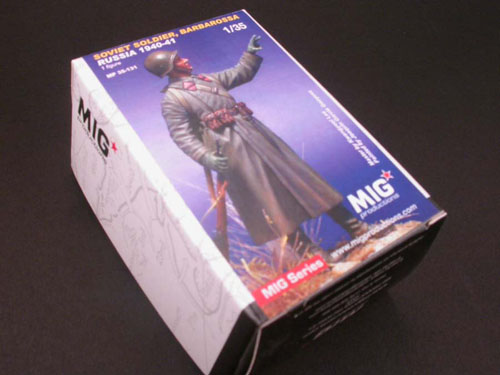 Mig Productions recently released its only complete 1/35-scale figure, which is one of the best I've seen. Sculpted by Kwangyeol Lee, it's perfect for a diorama or vignette and should compliment Dragons T-34/76 series of tanks nicely.
Beautifully cast in a nice creamy color and in no more than 16 pieces it's flawlessly recreated with absolutely no air bubbles to be seen.
What is really nice about it is that the modeler can paint the detail items like the hands and face separately, unlike with a one piece resin casting. This makes the painting process so much easier, especially for someone like me who isn't too good at figures!
As per usual, Mig Productions figure is slickly packaged and extremely well presented. I can't wait to see more of these from the 'Spanish Model Master'!

Highly recommended.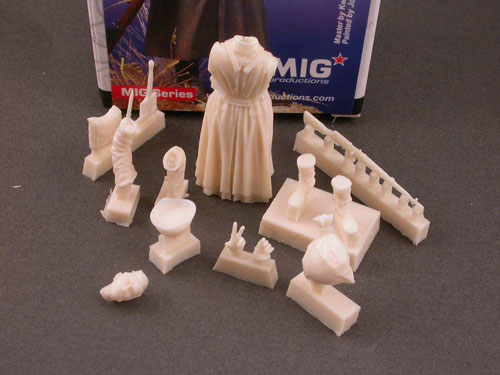 Thanks to Mig Productions for the review sample.