PG 117 Soviet Fast Boat WWII
Mig Productions, 1/35 scale

FirstLook
Mig Productions has made the unusual move into maritime modelling with their Soviet PG 117 WWII Fast Boat.
This resin kit offers plenty of potential for dioramas with figures and/or vehicles in a waterside scene.
The boat comprises 39 parts, flawlessly cast in pale yellow resin. The parts are beautifully detailed with authentic and subtle texture applied to the timber hull.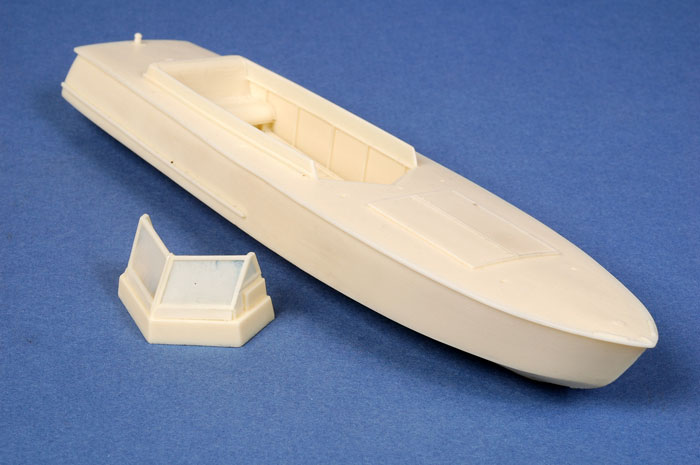 Most of the parts are connected to their casting blocks with fairly fine attachment strips. These will be very easy to remove and clean up before assembly.
Some parts are surrounded by a fine wafer of flash that will require a little more care.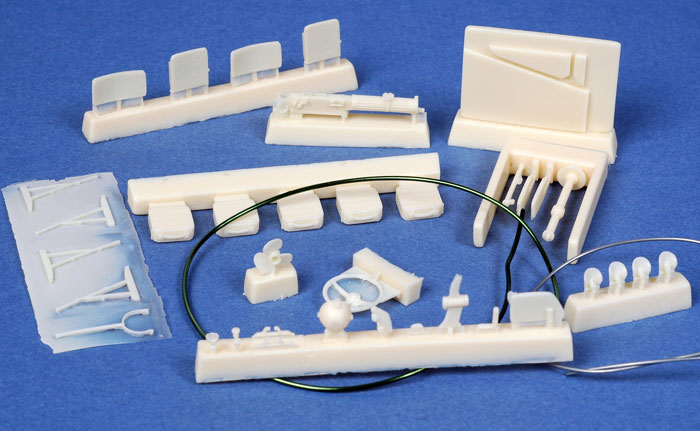 The Maxim machine gun is especially delicately detailed, but there are plenty of smaller parts that help populate the interior of the vessel, including oars, seats and ammunition containers.
Structural detail of the hull interior, the inside deck and the transmission is all cast as one piece with the solid hull thanks to clever casting and undercuts.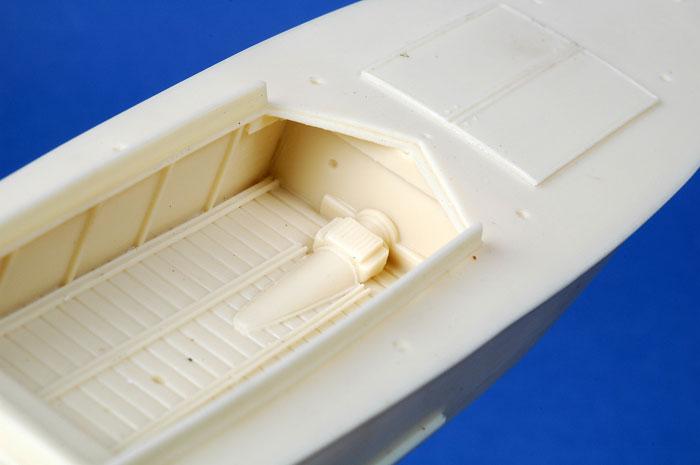 There seem to be two common types of this boat, most easily distinguished by the style of windscreen. One type, as depicted in the kit, has a "vee" shaped windscreen. The other has a straight windscreen. Thanks to the kit parts breakdown, it will be a fairly simple matter to convert the windscreen to the straight style if desired.
---
Conclusion
Mig Productions' 1/35 scale Soviet PG 117 WWII Fast Boat will be a unique subject as a centrepiece in its own right, or as parts of a waterside diorama. It should be quite easy and fast to build too. The rather wild camouflage finish is the icing on this tasty resin cake..
Highly Recommended.
Thanks to Mig Productions for the sample
Text and Images by Brett Green
Page Created 14 January, 2007
Page Last Updated 17 January, 2007