KV Technical History and Variants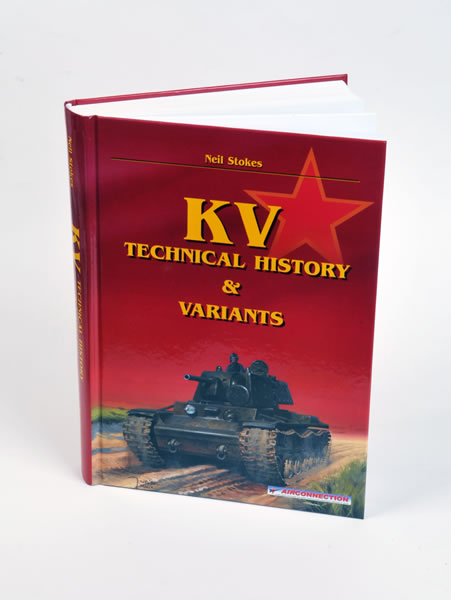 Reviewed by Brett Green
Summary
Title and Publisher:
KV Technical History and Variants
by Neil Stokes
Published by AirConnection
ISBN:

0-9781091-2-7

Media and Contents:
560 pp. with 350 black-and-white photographs and over 300 drawings including 50 pages of 1:35 scale drawings and 12 pages of color profiles.
Price:
CAN$129.00 plus postage available online from http://www.airconnection.on.ca
Review Type:
FirstRead
Advantages:
Very comprehensive coverage of all variants of the KV family of Soviet heavy tanks; excellent photos and plans; ideal reference and format for modellers.
Disadvantages:
Recommendation:
Highly Recommended

FirstRead
Every now and then, a book on a specialised subject appears that eclipses all that came before it. For the Sherman tank, it was Hunnicutt.
Now, Neil Stokes has delivered the definitive English-language tour de force for the KV family of Soviet heavy tanks.
The KV family was the first series of single-turret Soviet heavy tanks, marking the end of the 1930s preoccupation toward mammoth, multi-turreted heavy tanks. Stalin himself directed that the new tank should have a single turret. The resulting vehicle, designed by five post-graduate students, evolved to become the KV tank.
The KV tank was named in honour of Kliment Yefremovich Voroshilov, a Marshall of the Soviet Union. His military record was less than impressive, but his initials are destined to live on in the annals of military vehicle history because he was the godfather of the wife of the KV design bureau chief.
"KV Technical History and Variants" is a hardcover book with 560 high-quality, glossy pages in A4 format. At 2.7 kilograms, this is a weighty tome in every sense of the word.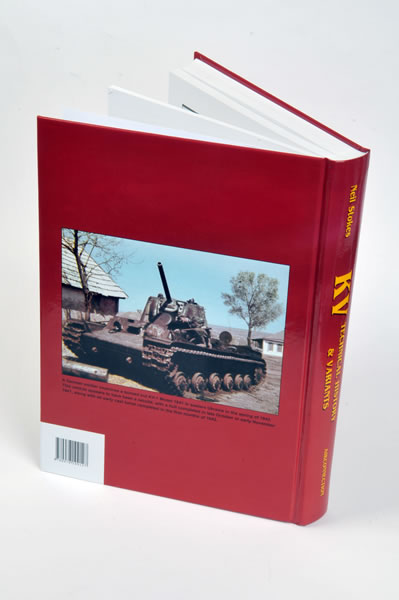 As the title suggests, this book principally covers the technical history and variants of the KV family. It does this exceedingly well. The book describes all major variants and sub-variants of the KV family including the KV-1, KV-1S, KV-85, KV-s, KV-2, KV-8 and SU-152. Despite the technical nature of the text, it is quite readable. The structure of the book is also logical, making it relatively simple to find specific information on variants or attributes of a specific KV. The book draws upon wartime Soviet documents and technical manuals, factory archive material and other primary source references.
The photos and illustrations are another highlight. The book is packed with 350 well-reproduced photographs (mostly wartime, supplemented with detail photos of museum examples) and over 300 drawings including 50 pages of 1:35 scale drawings and 12 pages of colour profiles.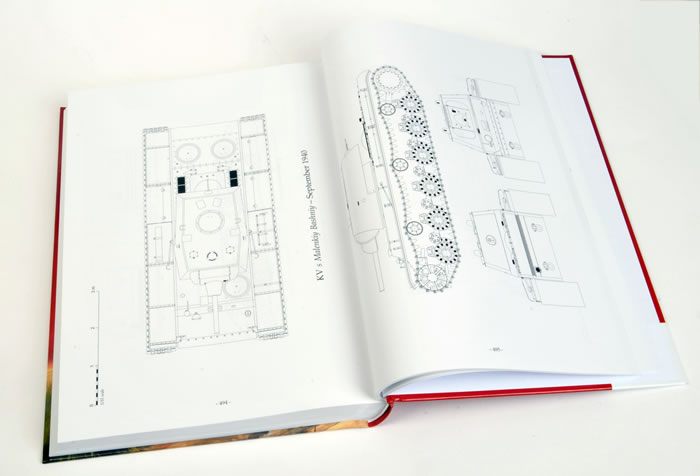 Following a logical procession through the variants of the KV tank, we are also treated to a 22 page Chapter on Organisation, Colours and Markings, then KVs in Foreign Service and an Appendix of very useful scale illustrations stretching over more than 50 pages. Each major KV variant is covered in four-view line drawings, all presented in 1:35 scale.
Apart from the background and development history, military operations and performance analysis are not covered in this volume.
Modellers should also check out the related website, www.4bogreen.com, which provides modelling-related information including kit reviews, lists of available after-market products and tweaks lists.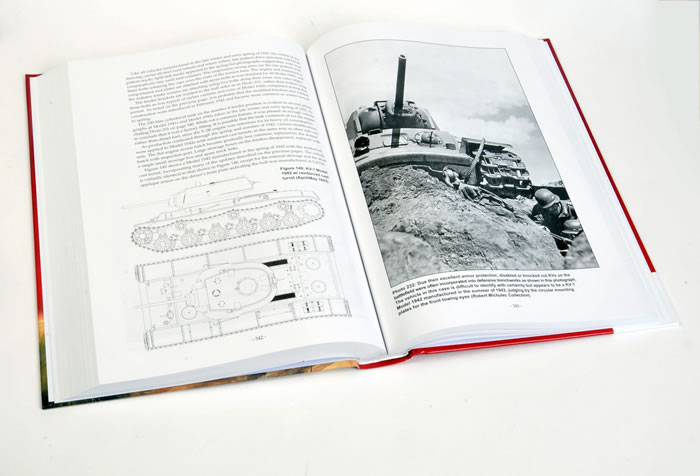 The KV tank was overshadowed by its more famous stablemate, the T-34, but still performed an important role in the Great Patriotic War well beyond the German invasion in 1941. "KV Technical History and Variants" is a marvellous resource on this important but often neglected family. Perhaps more than anything else, it goes a long way towards making sense of the jumble of different hulls, turrets, wheels, armament, fittings and stowage that make up this large and complex family.
"KV Technical History and Variants" is an essential reference for Soviet military vehicle buffs and modellers alike.
Highly Recommended
Brett Green
Thanks to AirConnection for the sample www.airconnection.on.ca
Text and Images by Brett Green
Page Created 3 October, 2010
Page Last Updated 11 February, 2007