Aber T-34/76 model 1940 grill cover (#35G-11)
by Nicola Cortese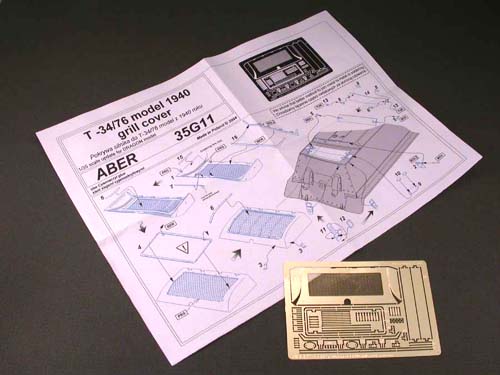 This Aber release is newly designed to fit Dragon's superb T-34/76 model 1940 kit. This newly released T-34/76 kit is one of the nicest kits produced by the Hong Kong manufacturer; however those of us who want to take the extra step up in detailing might want to take a look at Aber's new grill cover set.
As good as the DML kit is straight out of the box, the engine grill cover mesh is molded in plastic. Interestingly, the newly released T-34/76 model 1941 addresses this problem to a certain extent by including a nice photo etched meshed grill.
As we've come to expect from Aber, the quality if the etch is superb! A half page instruction sheet is clear and to the point.
The majority of this small set comprises an entire rear grill cover. Incidentally, the intake screens are molded to the etch fret and all that is needed is to add the etch reinforcements.
The inner grill detail is a nice touch, leaving potential for some who may want to display the grill section open, complete with workable hinges. Finally Aber has included the two missing engine deck louvers which really add to the overall effect especially when looking thru the mesh screen.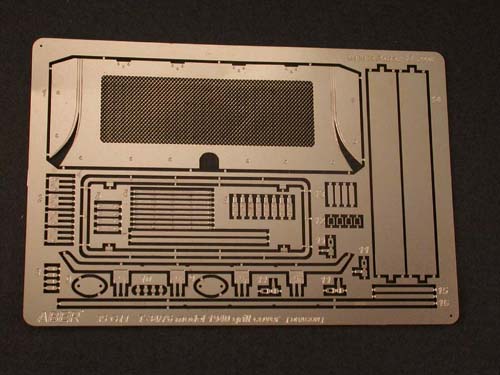 Highly recommended.