Aber Russian ML-20S Barrel for ISU-152 heavy tank (35L-40)
by Nick Cortese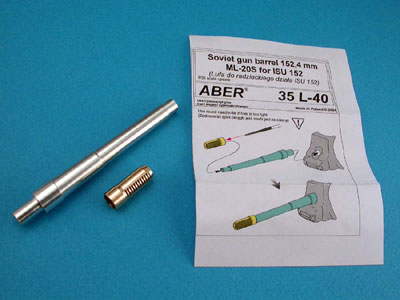 Aber Etch of Poland has released a plethora of metal replacement barrels for Russian vehicles and this one is just wonderful. Made specifically for the Italeri and Zvezda models kits it can also be used for any variant of the ISU, most notably being the Eastern Express SU-152.
Russian ML-20S Barrel
This simple upgrade consists of the barrel in two separate pieces, particularly notable is the beautiful muzzle brake, which is often a clean-up problem with any of the plastic kits available. The main barrel inner rifling effect, although hard to see because of the large muzzle brake, is well detailed. A simple filing and opening up of the muzzle brake from the inside is all that is needed to attach the barrel to the kit mantlet.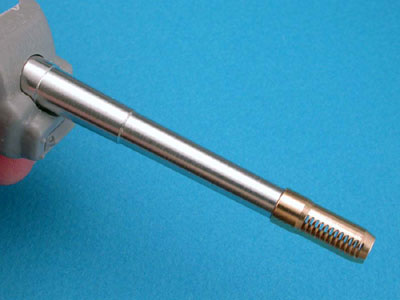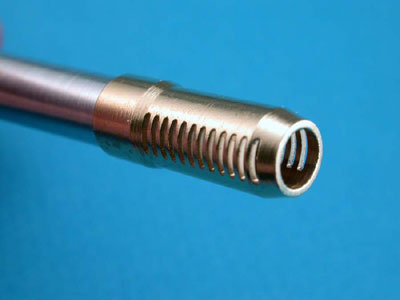 Conclusion
Once again, Aber's high standards and top notch milling have produced another first rate product. The massive 152 muzzle brake is a real eye opener, and anyone contemplating building any of the 152 variants should seriously look into Aber's ML-20S replacement barrel as an easy, noticeable upgrade.
Highly recommended.
Thanks to AIR CONNECTION for the review sample.