Aber Russian M-10S Barrel for KV-II heavy tank (35L-44)
by Nick Cortese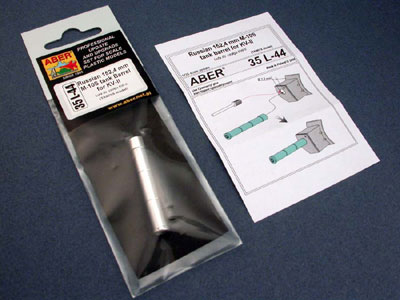 Made specifically for the older Tamiya KV-II kit, this simple one-piece barrel is a vast improvement to the kit's rather bland offering. Nicely detailed throughout, this simple upgrade's nicest feature is the inner barrel rifling as well as the detailed muzzle lip.
A simple opening up of the KV-II kit's mantlet from the inside is all that is needed to attach the metal barrel to the kit. Although not too important, the small instruction sheet has the mantlet printed upside down.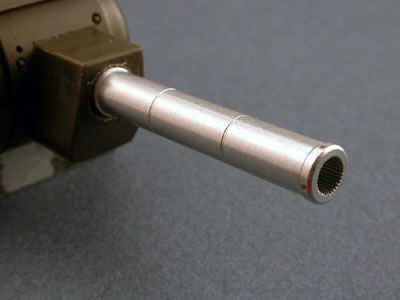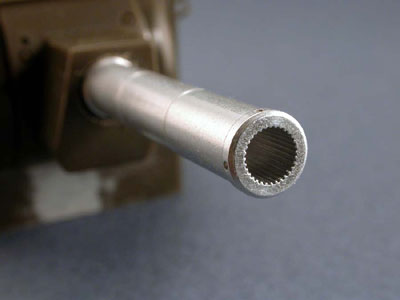 Conclusion
A quick and simple upgrade that will add much needed detail to the older Tamiya kit and is well worth the effort.
Highly recommended
Thanks to AIR CONNECTION for the review sample