Xtreme Modelling 9 Winter 2005 Issue
by G. C. Davidson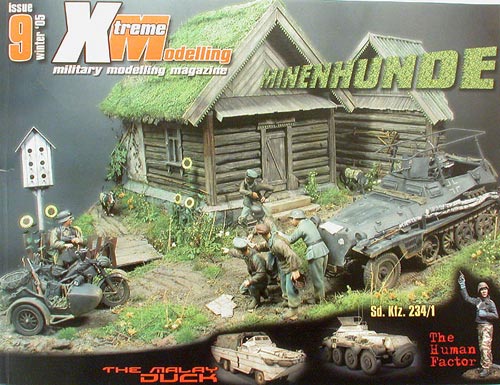 Kicking off their Third Year, Xtreme Modelling Issue 9 gives us a great issue with some 60 pages of beautifully photographed, full colour articles, all printed in a handy landscape format.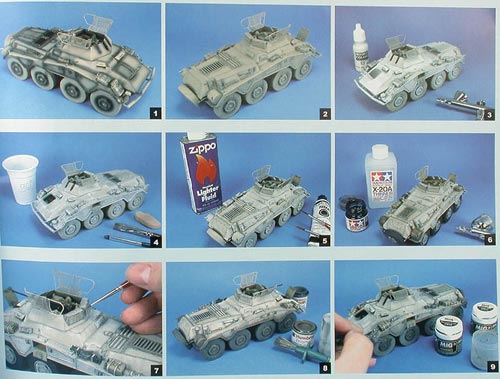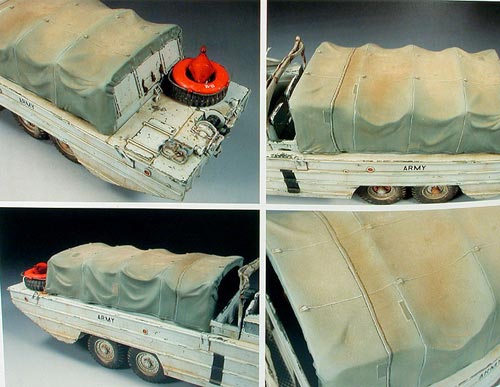 This articles in this issue focus on modellers and exhibits from Euromilitaire, and includes armour models such as a Panther Prototype (DB) by Carlos Bravo and Joaquin Gazquez; a winter SdKfz 234/1 by Jorge Lopez, a small scale SAM-2 by Ricardo Ruiz, and a post-war British DUKW by Jorge Lopez and Mig.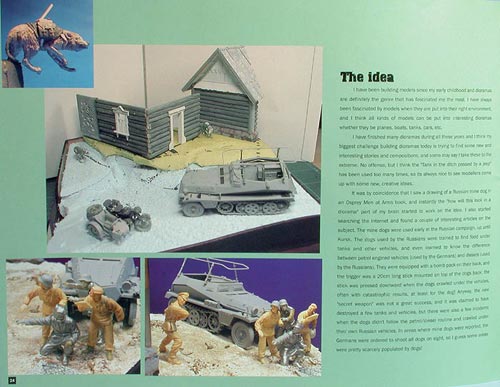 Also included is Per Olav Lund's stunning Minenhund diorama - a silver medal winner at Euro, and one that we got to see unfold on the Constructive Comments DG here at ML. Last up is a figure painting exercise by Jaume Ortiz and Daniel Alfonsa, who present a detailed article on painting the face and uniform of a German Tank Crewman – no less than 34 steps are illustrated in this excellent reference. While all the articles may seem a bit "light" on text descriptions, this is more than made up for in the many step-by-step photographs all the authors use to describe their techniques.
The issue concludes with show pictures from both Euromilitaire 2004 and Euroma 2004.
Extreme modelling can be found at most hobby retailers, and is also available by subscription through their website at www.xtrememodelling.com