| | |
| --- | --- |
| Title: | World War Two MILITARY VEHICLES Transport & Halftracks |
| ISBN: | 0711031932 |
| Media and Contents: | Hard cover; 208 pages 220 Superb B&W and Colour Illustrations |
| Price: | AUD $75 |
| Review Type: | First Read |
| Advantages: | A comprehensive collection of Second World War Transport Vehicles including some rare colour wartime shots and superb restored vehicles |
| Disadvantages: | Not much on Halftracks Ė Scope of book precludes in depth detail |
| Recommendation: | Highly Recommended |
| Publisher | |
FirstRead
World War Two was really the first large scale mechanized war and to support war of such a nature required a huge range and number of support vehicles. This book provides an account of the development of military transport from 1939 to 1945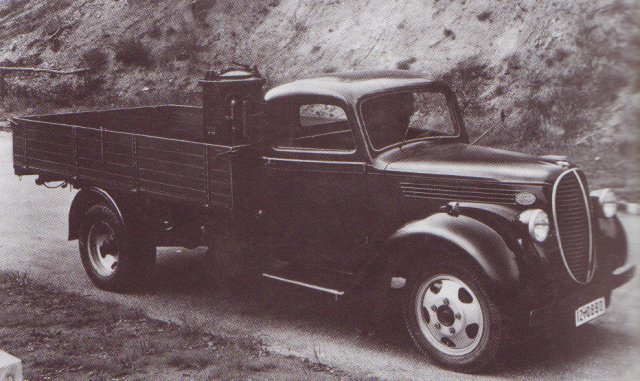 When I first received this book I thought it was a reprint of an old Osprey Title I had by the same name. One look inside and I realised that while the format may be similar this was not so.
The Book is a hard bound edition with high quality of images in colour and B&W throughout. It follows a logical layout in well structured Chapters covering:
Introduction
Light Utility Vehicles

Light trucks (up to 2 tons)

Medium trucks (up to 3 tons)

Heavy Trucks (over 3 tons)

Tank Transporters and Prime Movers

Recovery Vehicles

Truck Mounted Cranes

Fire Appliances and Snow Cleaners

Amphibians

Ambulances and Medical Vehicles
Appendix
Pat Ware, the Author is well known in military vehicle publishing and is the current editor of Classic Military Vehicles. He has brought his extensive research knowledge to the fore and compiled a very expansive collection of diverse military transport vehicles from World War Two.
The book is lavishly illustrated with many period shots of vehicles in service many of which I have not seen before in other publications (including a previously unseen pic of SAS/LRDG jeeps and a rare restored WASP flamethrower Jeep of Popskis private army). These are supplemented by beautiful colour shots of restored examples and rare colour wartime shots.
Click the thumbnails below to view larger images:
---
Each Chapter gives a brief rundown by nation of the major types produced and backs these up with good photos. The Author has covered vehicles produced by Germany, Great Britain, Italy, Japan, USA, USSR and has included less well covered producers such as Australia and Canada.
The Appendix lists the major variants in each category and by nations. It gives make, model, description, date, engine capacity and cylinders.
Despite the title there were very few Halftrack vehicles covered and what were covered were mainly German Prime movers like the Demag and Famo family. I canít recall any French, soviet or US models being covered other than a listing for a few more obscure pre war models in the appendix. The M2 US halftrack which was essentially an artillery prime mover was not covered at all.
Despite the lack of Halftrack information and Photos I absolutely recommend this book to modellers, enthusiasts and collectors. It is a great all round reference on a very broad subject and many of the pictures are rare and previously unseen. The print reproduction is sharp and I found the layout and structure well balanced and sensible.
Highly Recommended.
Thanks to DLS Books for the review sample
Text and Images by Alistair Bowie
Page Created 01 September, 2007
Page Last Updated 31 August, 2007