The World At War: Special DVD Collectors Edition Box Set
by Nick Cortese
HBO Home Video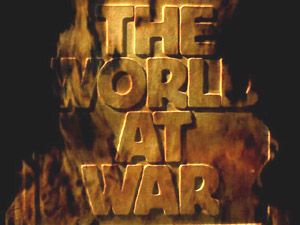 Amour modelers are always looking for interesting subjects and information to base there works on. Most working from still photos and bits of info to complete a vehicle or diorama setting!
Having a review of a DVD set here on Missing Lynx might be a bit odd, but for those of you who haven't see this important series should take to time to do so.
For the price of a couple of nice amour kits you can have undoubtedly the very best documentary on World War II.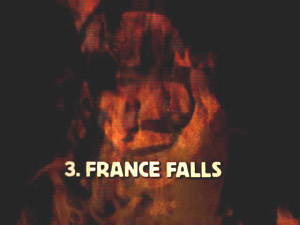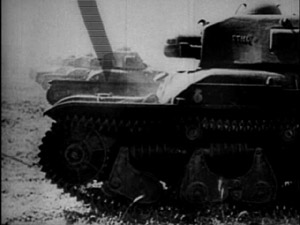 The "The World at War" was produced in the early 1970s it still packs a wallop in terms of scope and unbiased presentation.
For the full impact, I would recommend watching the series in chronological order mainly because the series is set up that way! But the way that this set is presented you can easily pick out favorite timeline episodes which interest you.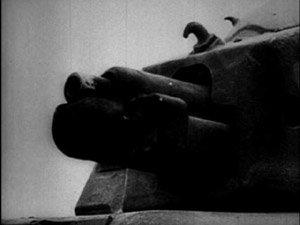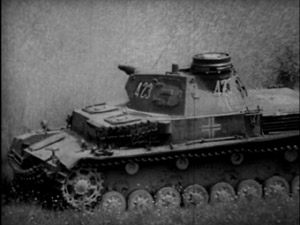 Every one of the 26 chapters are extremely well detailed in terms of interviews and archival footage.
Without question, anyone who is remotely interested in World War II history must have this collector's edition DVD … buy it & enjoy the ultimate World War two resource.You can visit there site for more info:
www.theworldatwar.com
DVD Features:
• Available Audio Tracks: English (Dolby Digital 2.0)
• 5 Discs Plus 8 Hours of Bonus Features
• Individual Episode Introductions by Producer Jeremy Isaacs
• Episodes Summaries
• Episode Links To Specific Footage: Songs, Speeches, Maps
• World War II Timeline
• Photo Gallery of Images From The Imperial War Museum, London
• Brief History of World War II
•17 Biographies of Leading Figures Including Eisenhower, Goering, Churchill, Hitler, Himmler, MacArthur, Mussolini, Rommel, Roosevelt, Stalin, Tojo, Zhukov amnd More
• DVD ROM: Links To The Imperial War Museum Website

Disc One (one bonus feature)
"A New Germany: 1933-1939"
"Distant War: September 1939-May 1940"
"France Falls: May-June 1940"
Bonus documentary: "The Making of the Series"

Disc Two
"Alone: May 1940-May 1941"
"Barbarossa: June-December 1941"
"Banzai!: Japan 1931-1942
"On Our Way: U.S.A. 1939-1942"

Disc Three
"The Desert: North Africa 1940-1943"
"Stalingrad: June 1942-February 1943"
"Wolf Pack: U-Boats in the Atlantic 1939-1944"
"Red Star: The Soviet Union 1941-1943"

Disc Four
"Whirlwind: Bombing Germany September 1939-April 1944"
"Tough Old Gut: Italy November 1942-June 1944"
"It's a Lovely Day Tomorrow: Burma 1942-1944"
"Home Fires: Britain 1940-1944"

Disc Five
"Inside the Reich: Germany 1940-1944"
"Morning: June-August 1944"
"Occupation: Holland 1940-1944"
"Pincers: August 1944-March 1945"

Disc Six
"Genocide: 1941-1945"
"Nemesis: Germany February-May 1945"
"Japan: 1941-1945"
"Pacific: February 1942-July 1945"

Disc Seven
"The Bomb: February-September 1945"
"Reckoning: 1945 . . . and After"
"Remember"

Disc Eight (bonus features)
"Hitler's Germany: The People's Community 1933-1939"
"Hitler's Germany: Total War 1939-1945"
"The Two Deaths of Adolf Hitler"

Disc Nine (bonus features)
"Secretary to Hitler"
"Warrior"
"From War to Peace"

Disc Ten (bonus features)
"The Final Solution Part 1"
"The Final Solution Part 2"
Disc Eleven (bonus features)
"Making the Series: A 30th Anniversary Retrospective"