TERRAFORM
AMMO by Mig Jimenez
Reviewed by Brett Green


Summary
| | |
| --- | --- |
| Stock Number, Description & Price | AMMO by Mig Jimenez - TERRAFORM (see details below) |
| Available From : | and hobby specialists online and worldwide |
| Review Type: | First Look |
| Advantages: | Versatile and useful finishing products. |
| Disadvantages: | |
| Recommendation: | This versatile new series will give you plenty of authentic textures for your diorama and vignette surfaces. Selected textures, appropriately thinned, may also be suitable for weathering vehicles. |

F i r s t L o o k
AMMO by Mig Jiminez
TERRAFORM
A.MIG-2172 Asphalt
A.MIG-2175 Pacific Sand
A.MIG-2178 Road Sand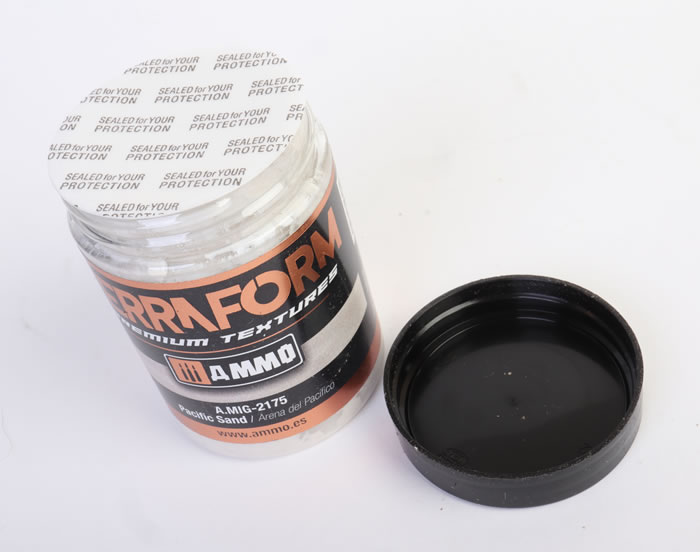 AMMO by Mig Jimenez has expanded their family of finishing and diorama products with a brand new texture range – Terraform.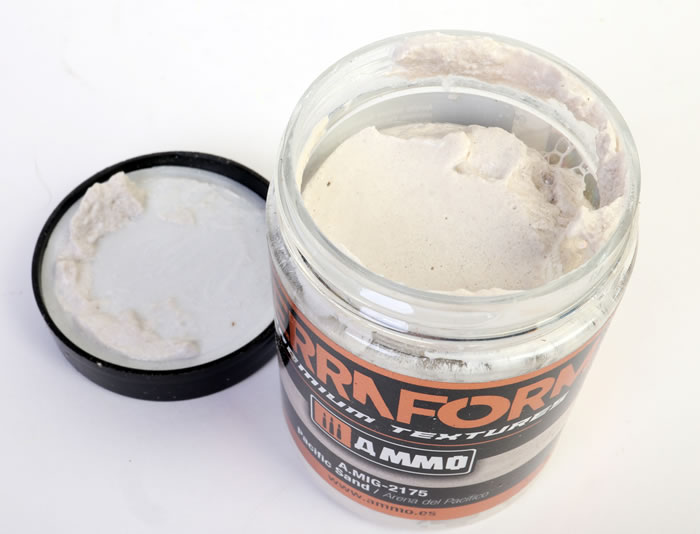 The Terraform range initially offers eleven variations with colours and textures representing different surfaces.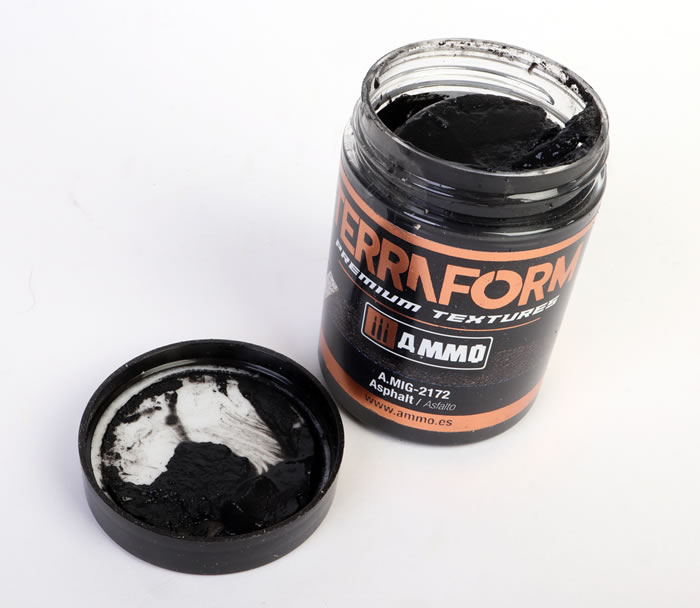 Here's what AMMO has to say about the Terraform range:
"This new acrylic formulation made with natural minerals allows you to create realistically unparalleled groundwork for your small scenes and dioramas. Stir the product well and apply directly from the large jar. 100 ml canister. Non-toxic and odourless product. Thin and clean with water. Dries completely within 24 hours and can be mixed with other similar products from our range of textures. Suitable for any scale from 1:16 to 1:48. If the result is too grainy, just let dry and sand to the desired texture. For a more effective and professional application use of the new AMMO Palette Knives range is recommended."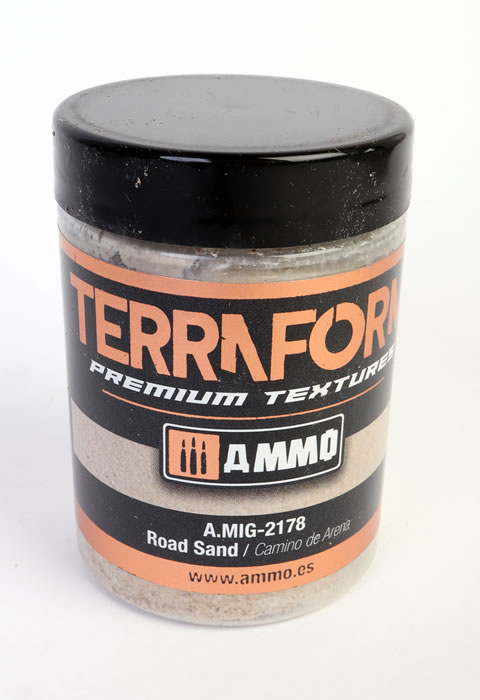 AMMO has sent along three tubs for review:
A.MIG-2172 Asphalt - recreates the texture of asphalt. With a greyish black colour, authentically textured finish, and extra fine texture identical to that of roads, motorways or any surface covered with asphalt.

A.MIG-2175 Pacific Sand - the extra fine finish and texture will be ideal for any Pacific beach applications.

A.MIG-2178 Road Sand - this texture will be ideal for recreating the distinct look of wet ground for your scenes and dioramas.
There is also a free downloadable PDF with hints, tips and inspiration for using Terraform textures for your diorama and vignette projects: https://www.migjimenez.com/img/cms/PDF/QT_Terraform.pdf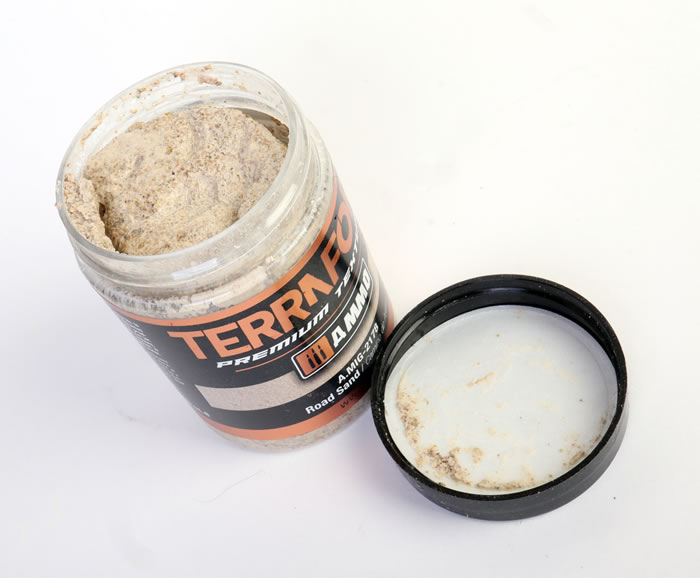 This versatile new series will give you plenty of authentic textures for your diorama and vignette surfaces. Selected textures, appropriately thinned, may also be suitable for weathering vehicles.
Recommended
Brett Green
Thanks to AMMO by Mig Jimenez for the samples https://www.migjimenez.com/en/


---