Model Detail Photo Monograph 9: T-55/55A Vol.1
by Rossagraph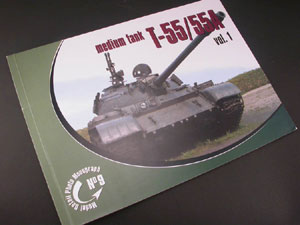 Volume 1 of this fine little booklet focuses on the lower/upper hull of a Polish built T-55 that in nicely preserved and resides in the Polish Army Museum in Warszawa.
Volume 2 should be out shortly and I believe it will focus on the turret and interior detail of the vehicle.
Although the Polish T-55 version has some slight differences, nonetheless this is an indispensable reference for building the T-55 in 1/35 as well as 1/72 scale, especially when it comes to detailing the external fuel and lubricant tanks and other small details.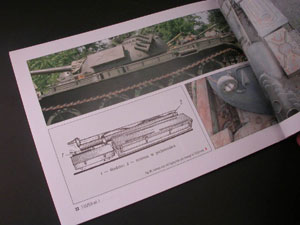 The original Polish Tech manual line drawings compliment each section nicely.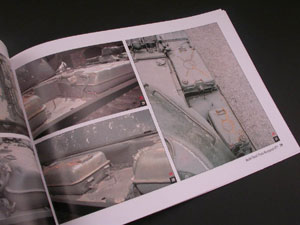 Clear close-up photos make these volumes ideal for modelers trying to get some of the finer details just right.
Keeping to the same small-booklet, less-than-50-pages, landscape format, this volume is packed with dozens of clear, crisp, close-up color photos. Rossagraph has also added portions of original line drawings from a T-55 tech manual as a nice accompaniment to each section.
Needless to say that this first volume is an excellent and very affordable photo reference for modeling the T-55 and the much anticipated Volume 2 of this should be a corker for modelers wanting to detail the turret and interior.
Rossgraph has done it again! Another superb volume from the Polish publisher - highly recommended.
Nicola Cortese
Rossa Graph books may be purchased from Air Connection