Model Detail Photo Monograph 12: T-55/55A Vol.2
by Rossa Graph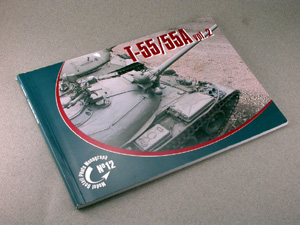 Hot on the heels of their first volume, Polish publishers, Rossa Graph have once again surpassed themselves with the much anticipated second installment of there T-55 series Model Detail Photo Monographs.
Volume 2 continues in the same high standards as the first volume, concentrating on the exterior/interior turret, interior, Driver compartment and nice detail photos of the 12.7mm DShKM heavy machine gun.
Also, there is a nice sections devoted to the radio station, gun ammunition and the engine compartment, complete with the usual excellent line drawings
All photos are very crisp and clear and keeping with the series format, original line drawings from a Polish T-55 tech manual accompanies and compliments each section nicely!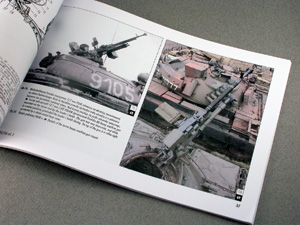 12.7mm DShKM heavy machine gun is just one of the many sections complete with line drawings.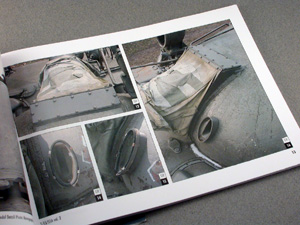 Excellent turret detail photos.
As per usual, the same small booklet landscape format, but boosting the page numbers from 50 to more than 80 pages. This volume is packed with even more clear, crisp close-up color photos. Once again, Ross Graph has not disappointed!
Another superb volume from the Polish publisher!
Highly recommended.
Nicola Cortese
Rossa Graph books may be purchased from Air Connection