Canadian Leopard 2A6M CAN
Rye Field Models, 1/35 scale
Reviewed by Andrew Judson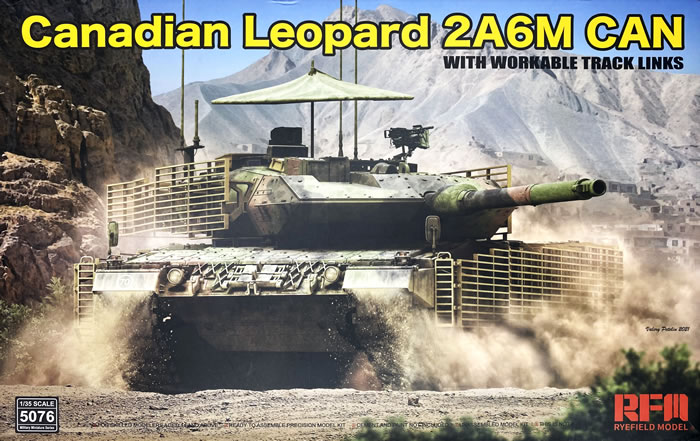 Summary
| | |
| --- | --- |
| Title: | Rye Field Models Kit No. 5076 - Canadian Leopard 2A6M CAN. |
| Media and Contents: | 15 sprues of tan plastic, and one of clear, giving you a total of 842 plastic parts, plus the turret and main tub. |
| Scale: | 1/35 |
| Price: | TBA |
| Review Type: | FirstLook |
| Advantages: | High quality moulding; crisp surface textures; interesting subject; workable tracks; effective use of multi-media. |
| Disadvantages: | None noted. |
| Recommendation: | This is a brilliant kit, and a welcome one at that, far more refined than the previous offering by Hobbyboss, although that is still not a bad kit and more suitable to the beginner than this new offering. |

FirstLook
When I heard of this kit being released I was quite excited.
I love the Leopard tank family, but this one is my favourite. Why? It just looks like a real beast with its bar armour and the colour scheme.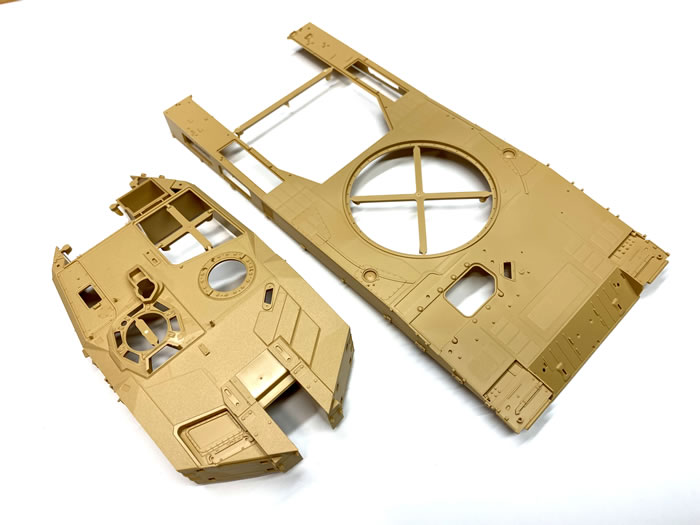 The Canadian Military have been using the Leopard tank in their arsenal for some time now, including this one from 2007-2011 during the Afghanistan War.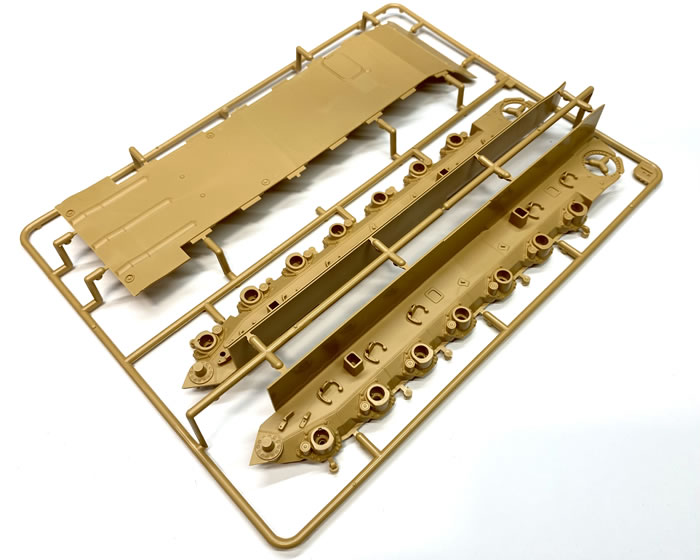 There were modifications to this variant to make it battle ready for its new battle climate, including the following:
Additional belly armour for mine protection
Cooling unit and cooling suits for the crew
SAAB Barracuda camouflage mats which also reduce solar loading by 50%
Bar Armour around the vehicle to protect against RPG hits
This was one of the most advanced battle tanks on the ground during its service in Afghanistan.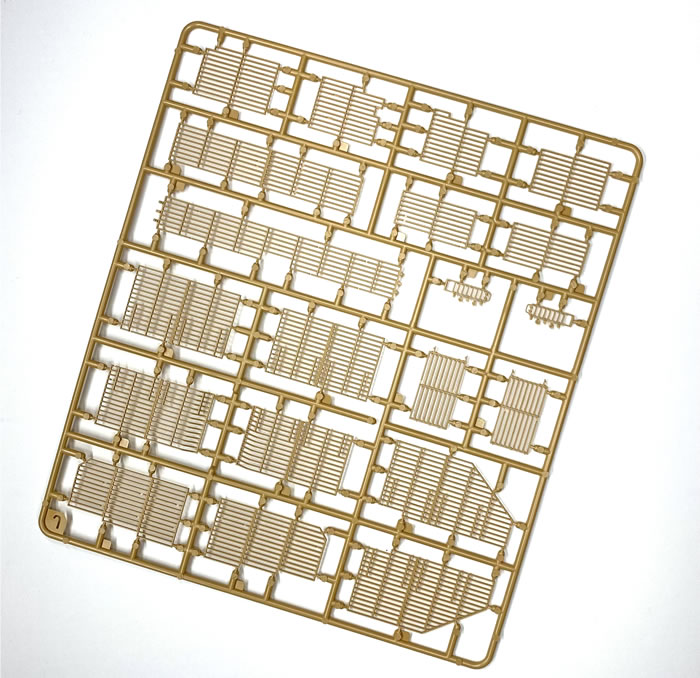 Looking inside the impressive box, you are greeted by 15 sprues of tan plastic, and one of clear, giving you a total of 842 plastic parts, plus the turret and main tub.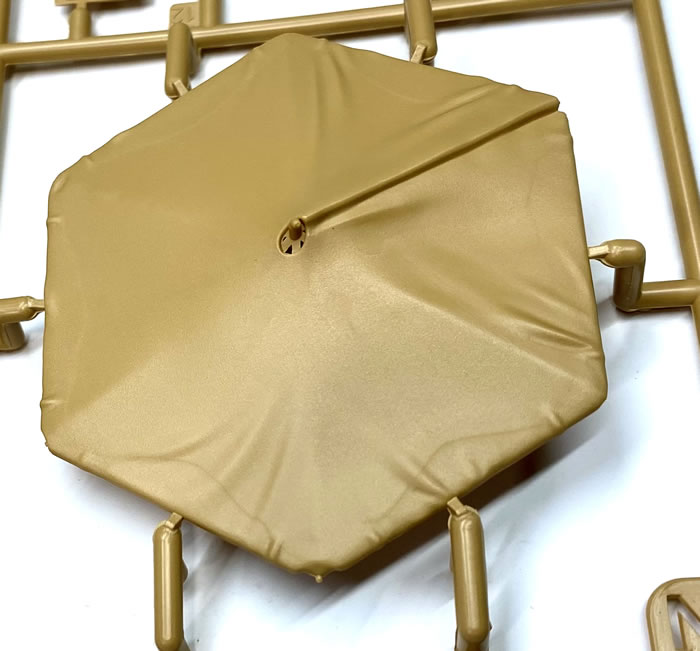 Also included are 96 photo-etched parts, a decal sheet and length of rope/cable, plus a detailed 25 page instruction manual, including a colour profile sheet.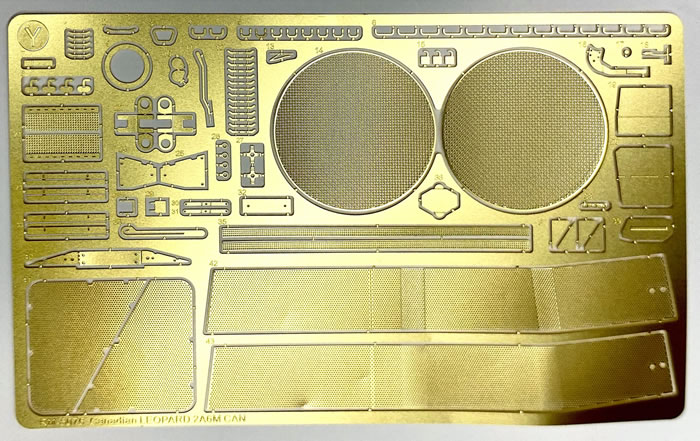 Just on the above, I would say this is not a beginner's kit, and more an intermediate or advanced level.
Having a good look at the parts, they are well moulded, very detailed and appear to need minimal cleaning. I am impressed with the bar armour and also the weapons box with moulded-in M4 Carbines - very clever.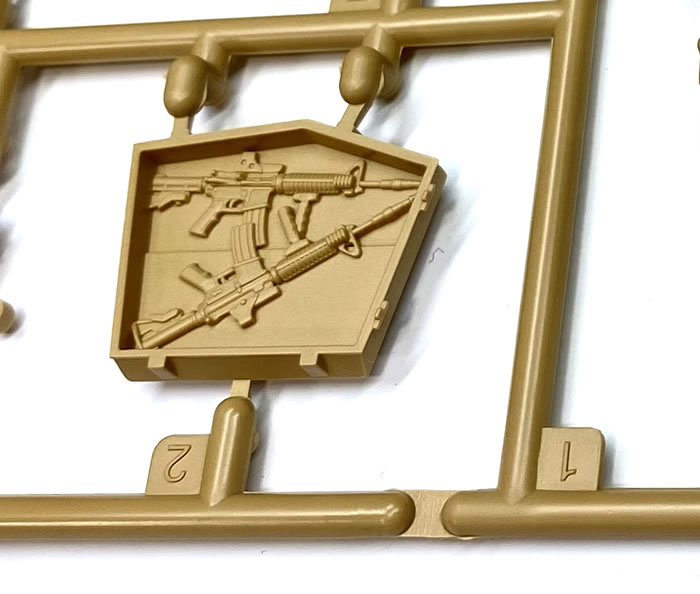 One other option I liked was the Umbrella shade for the crew on top of the turret, a common thing used.
The tracks are individual working items with three parts per link, requiring care when assembling.
Assembly for the rest of the kit is fairly standard, starting with the running gear, lower hull, upper hull and the turret. I would recommend care and dry fitting of the bar armour when fitting. I would also recommend painting the vehicle in its tri-tone scheme and the bar armour in its sand colour and then putting them together. This is a much easier option.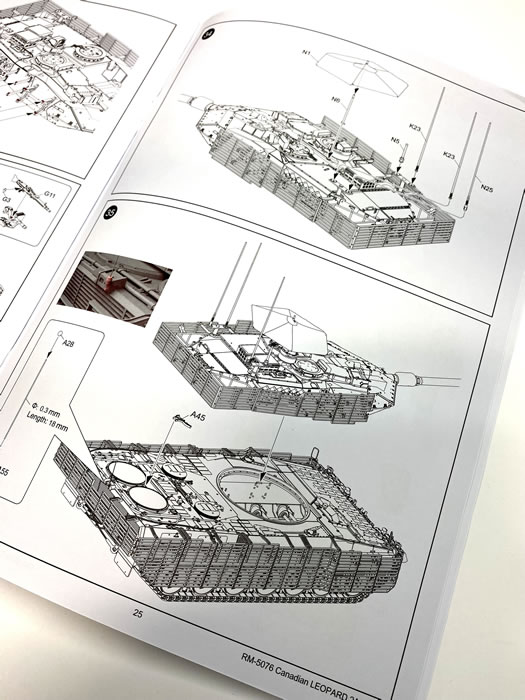 Marking are supplied for one vehicle only:
1 Canadian Mechanised Brigade Group, lord Strathonas Horse (Royal Canadians) 2007.
In summary, this is a brilliant kit, and a welcome one at that, far more refined than the previous offering by Hobbyboss, although that is still not a bad kit and more suitable to the beginner than this new offering.
Andrew Judson
Highly recommended.
Kit purchased by me from Canberra Hobby Centre
Text and Images by Andrew Judson
Page Created 23 January, 2022
Page Last Updated 23 January, 2022