Modelpoint USA IT-1 "Drakon" Missile Tank Destroyer Conversion set (RC315)
by Nick Cortese
Modelpoint USA has just released a conversion which is specifically tooled for the older but still very acceptable Tamiya T-62 kit. Once again, here is another perfect example of breathing new life into an older kit, which unfortunately, seems to have been sadly overlooked as a new tooling, yet it's a perfect platform for this neat conversion.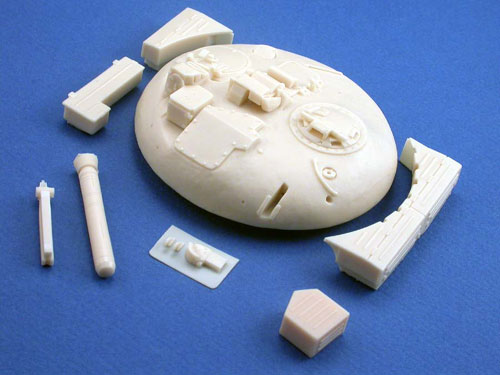 Modelpoint's simple and very clean resin bits! as you can see, the tool bins , Drakon missle, missle launcher ramp, tow hooks and filter unit make up this simple yet perfect set.
Tamiya's T-62
Despite its age, Tamiya's T-62 kit isn't THAT bad. With some proper reference material and some basic scratch building skills, get it looking acceptable shouldn't be a problem.
From what I can see the main problem with this kit it's the turret! Thankfully, the kit turret is replaced with Modelpoint USA IT-1 "flatter" resin turret.
So in a way this conversion is a bit of a relief, especially not having to deal with the kit turret problems which are legendary, but despite this problem, it's the only decent T-62 for now!
Modelpoint's conversion
The IT-1 "drakon" was developed the late 1960s in very small numbers and used the T-62 chassis as its mainframe. The IT-1 was kept in service until sometime in the late 1970s when the Soviet powers decided that this vehicle was deemed rather outdated and rather obsolete, preferring to use the BRDM and other less expensive vehicles instead.
Only two IT-1 "Drakons" still exists today.
Modelpoint USA has come up with a brilliant conversion variant! The meat of this conversion is the beautifully cast one solid piece turret, in the all familiar cream resin, with not a single blemish or air hole to be seen. The turret casting effect is really impressive and subtle, small bolt and hatch details are nice and crisp throughout.
Simple brass turret grab handles need to be made and that is basically all that is needed to complete this kit and even the position location holes are done for easy attachment.
Modelpoint USA has to be commended for including reference material in the form of a mini CD of detail shots and a short video of the vehicle in action.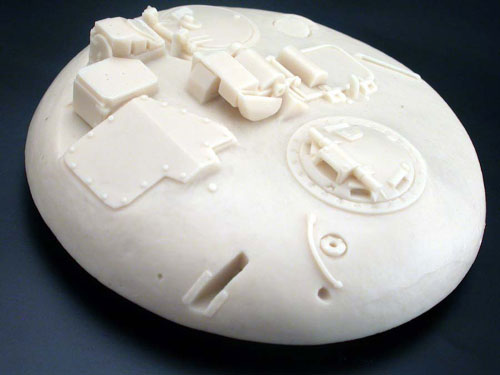 Modelpoint's beautiful one piece IT-1 "Drakon" turret, the cast texture is wonderful and the details are nice and crisp.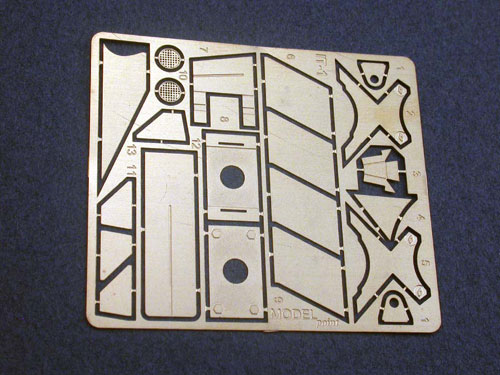 The small etch fret give you the fins for the resin "Drakon" missile as well as detail items for the launcher, headlight mount and turret missile deflector.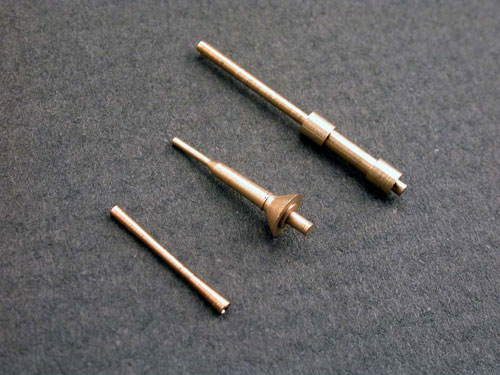 Also included are a nicely tooled metal tiny turret machine gun barrel, antenna base, and mounting bracket for the searchlight.
Conclusion
This will build up into a very neat variant, although the Tamiya T-62 kit itself certainty is in need of some TLC in the way of replacement tracks and some attention to the rear deck and back plate.
But I must say, this IT-1 "Dragon" conversion is an overall pleasant surprise!
I hope they continue this trend I can't wait to see more from Modelpoint USA!
It's an easy and simple set and of course scores high points with me not only as a choice Soviet modeling subject but is a welcome addition to anyone who wants something a bit different to showcase.
Highly recommended.
Look for buildups of this kit here on Missing Lynx and on my personal webpage which should be up and running in the upcoming months.
Thanks to Dmitriy Li of Modelpoint USA for the review sample.