Home > Reviews > Modern > Meng Kit No. TS-049 - Merkava Mk. 4/4 LIK w/ Nochri-Kal Mine Roller System
Merkava Mk. 4/4 LIK w/ Nochri-Kal Mine Roller System
Meng, 1/35 scale
Reviewed by Andrew Judson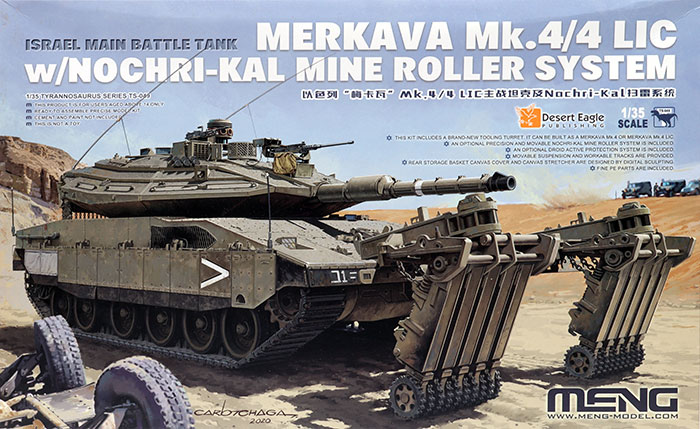 Summary
Stock Number and Description

Meng Kit No. TS-049 - Merkava Mk. 4/4 LIK w/ Nochri-Kal Mine Roller System

Scale:

1/35

Media and Contents:

956 parts in grey and black plastic; one clear sprue; photo-etched fret; metal chain; soft metal cable; decals.

Price:
TBA
Review Type:

First Look

Advantages:

Outstanding level of detail; convincing surface textures; excellent moulding quality; great subject matter.

Disadvantages:
Recommendation:

In summary, I would say this is a fantastic kit.

F i r s t L o o k
The Merkava is a main battle tank used by the Israel Defense Forces. The tank began development in 1970 and entered official service in 1979. Four main variants of the tank have been deployed. It was first used extensively in the 1982 Lebanon War. The name "Merkava" was derived from the IDF's initial development program name.
Design criteria include rapid repair of battle damage, survivability, cost-effectiveness and off-road performance. Following the model of contemporary self-propelled howitzers, the turret assembly is located closer to the rear than in most main battle tanks.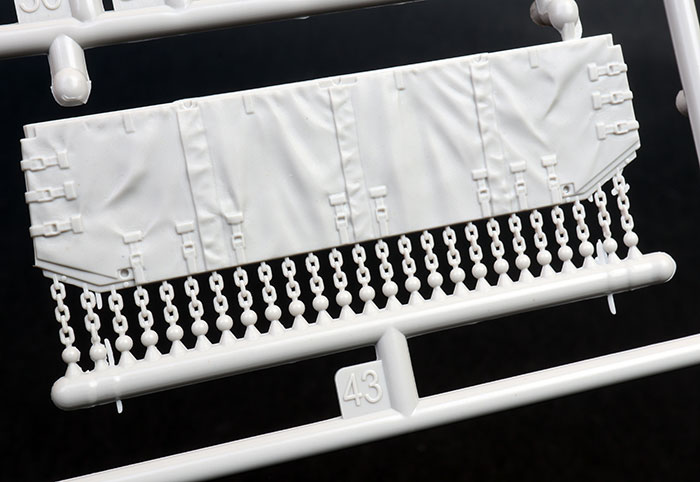 With the engine in front, this layout is intended to grant additional protection against a frontal attack, so as to absorb some of the force of incoming shells, especially for the personnel in the main hull, such as the driver. It also creates more space in the rear of the tank that allows increased storage capacity and a rear entrance to the main crew compartment allowing easy access under enemy fire. This allows the tank to be used as a platform for medical disembarkation, a forward command and control station, and an infantry fighting vehicle.
The rear entrance's clamshell-style doors provide overhead protection when off- and on-loading cargo and personnel.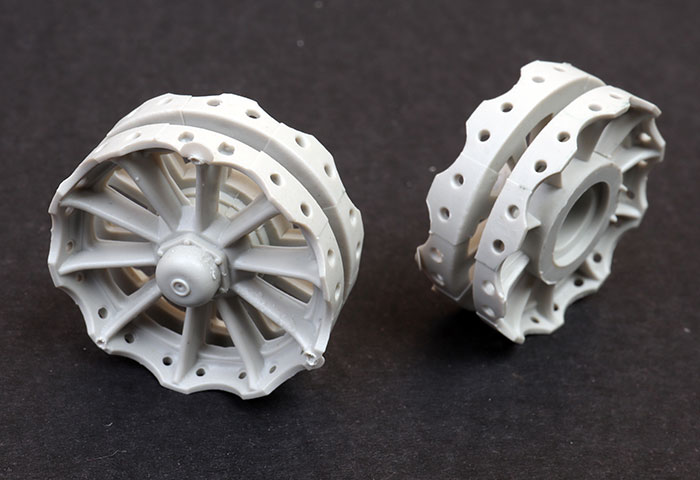 The Mk. IV is the most recent variant of the Merkava tank that has been in development since 1999 and production since 2004. *
Since starting up, Meng has been very active with IDF subjects in their range, and here we are presented with another, the Merkava Mk4/4 LIC with the Nochri Kal Mine Roller System.
---
The kit was developed in conjunction with Michael Mass of Desert Eagle productions, so you know that what is in the box is going to be correct.
Looking inside the box, you will find ten light grey sprues, two black sprues, and two clear sprues. Total plastic parts count 956. That's a lot of plastic to assemble, though 280 of the parts are track links.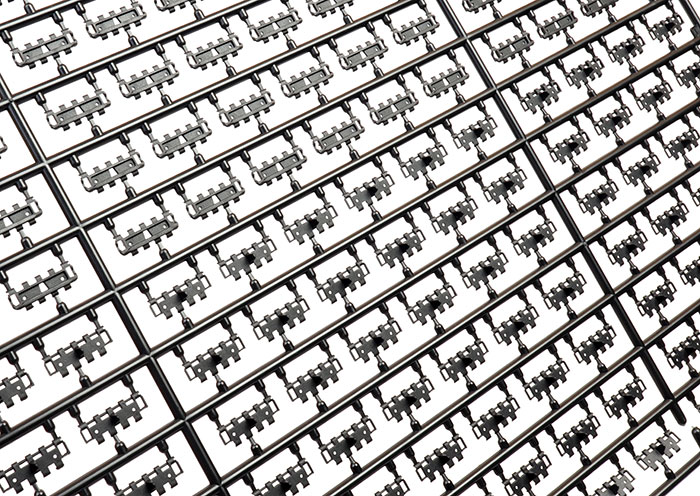 Also included in the box are a photo-etched fret with 26 parts, a length of chain, a length of cable, a decal sheet and a 29 page instruction book in colour, well-illustrated and including three pages of profile drawings.
The quality of all the parts is very high, with some very nice details including the anti-slip, although I am sure that many may re-do this to make it more obvious.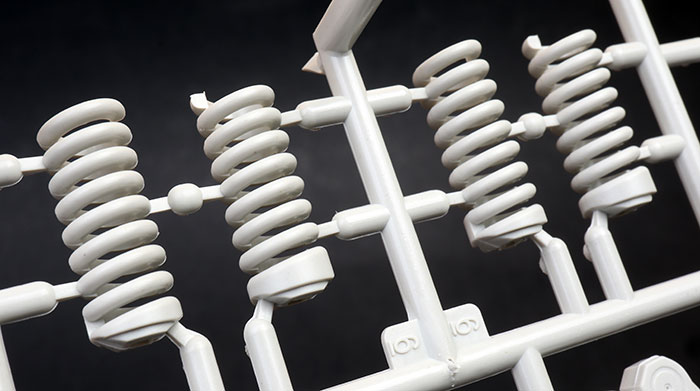 I must say, I like that this kit also comes with the "DROID" Active Protection System.
I am not going to say much about the construction as, per all the other Merkavas, this one is very similar in the construction process.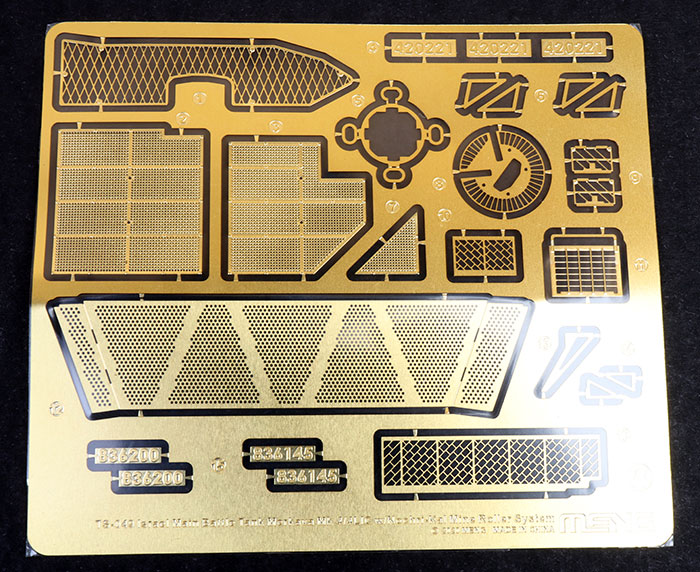 For the mine roller, and a strange looking one at that, there are twelve stages from the beginning until it is attached to the tank.
It appears that it will be fiddly to put together with a lot of small parts and detail. Care with be needed doing the final assemblies as it is all workable, so don't go too heavy on the glue.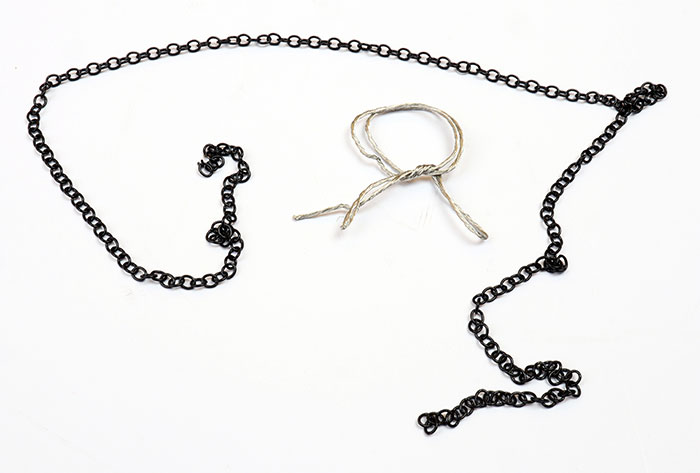 The colour of this beast is Sinai Grey and all paints recommended are Meng/AK colours - if you choose to follow the painting guide that is.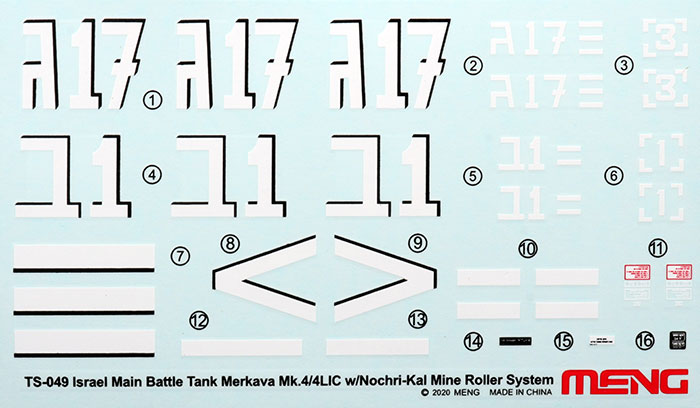 ---
C o n c l u s i o n
So overall, this is a very nice offering from Meng, and I am sure it will build up into a fantastic looking model with plenty of detail.
This should keep all the IDF modellers very happy. Recommended to all.
* Historical text adapted from Wikipedia https://en.wikipedia.org/wiki/Merkava#Merkava_Mark_IV
Thanks to Meng Models for the sample www.meng-model.com
Text by Andrew Judson
Images by Brett Green
Page Created 12 December, 2020
Page Last Updated 12 December, 2020