Echelon Fine Details: Challenger 1 Mk III Main Battle Tanks "Regal Spearhead in a Modern Era" (stock no. T35002 / T72002)
by Graeme Davidson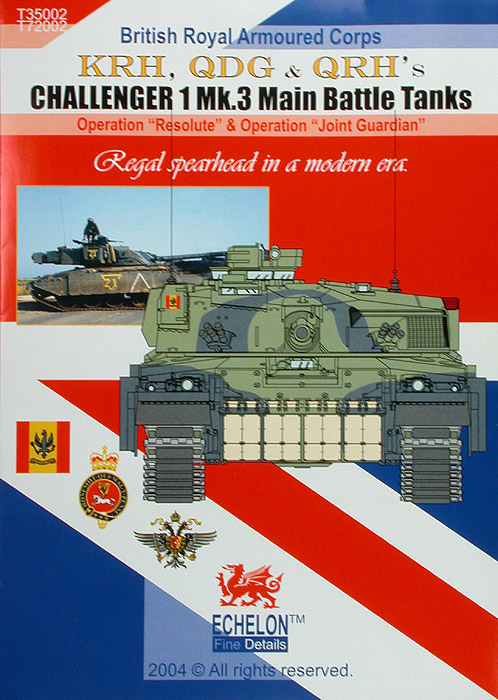 Echelon Fine Details continues its foray into modern vehicle markings with this release for British Challenger 1 tanks deployed in the Balkans theatre. The decal set pictured is 1/35 scale, and is designed for the Tamiya Challenger 1 Mk 3 kit. For the small scale enthusiasts, the nicely done Revell kit would be enhanced by these markings.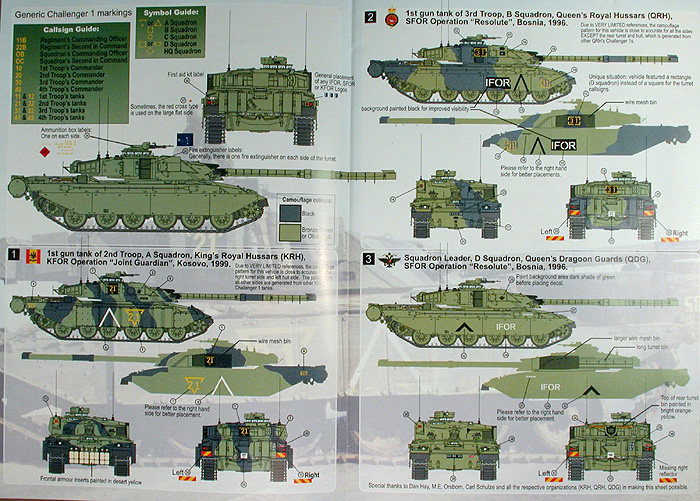 The decals are packed in a zip-loc bag and were shipped with a stiff cardboard backing preventing the postie from crushing it. Inside are full colour instructions, and probably the best instructions I've seen, not just for decals, but of any kit or aftermarket item. The placement diagrams are clearly done, and show camouflage patterns for 4 sides. No roof patterns are shown, but its fairly easy to extrapolate where the black & green bands are painted by examining the side views. One small typo seems to be QRH tank, which is labelled as SFOR in the instructions, but the decals call for IFOR. Given the date of 1996, the IFOR markings included would be indeed be correct. The instructions also provide a selection of Maj Rodney Owens' I/S/KFOR shields in blue & white and a guide for individual call signs and squadron stencils, of which there are plenty of on the sheet.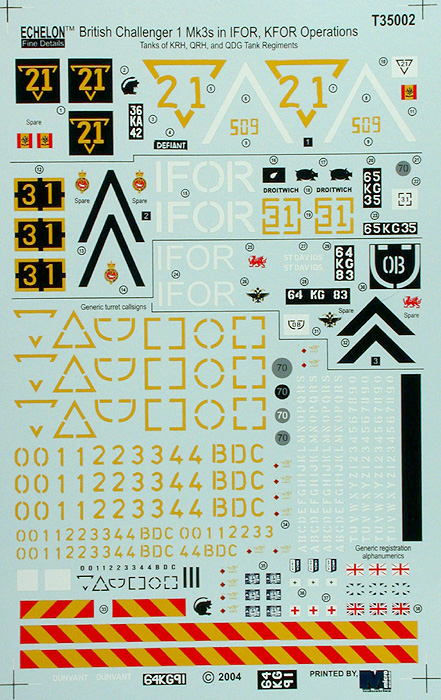 Individual subjects comprise the following tanks:
C/S 21, A Sqn, King's Royal Hussars, KFOR Kosovo 1999 (with sand coloured ERA - cool!)
C/S 31, B Sqn, Queen's Royal Hussars, IFOR Bosnia 1996
C/S 0B, D Sqn, Queen's Dragoon Guards, IFOR Bosnia 1996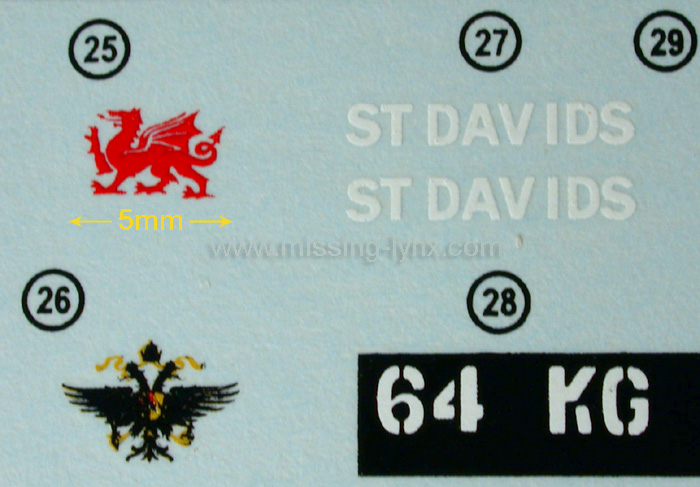 Printed by Microscale, the decals are in perfect register and are razor sharp when viewed from any sane distance. Just for laughs, I zoomed in on several of the smaller markings, and I could actually read the text in the Regimental logos! Honi soit qui mal y pense! Excellent work, and duplicates of these smaller unit crests are provided, should any of us sausage-fingered types accidentally ruin one.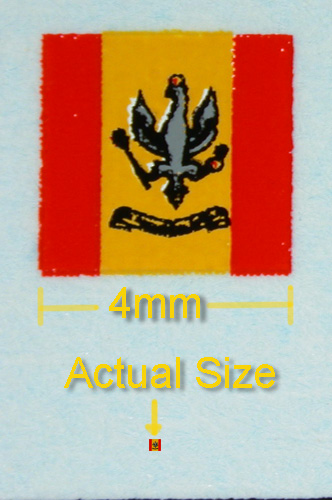 I have EFD's Spanish Leopard sheet, and I look forward to seeing more releases from them. A full list of their products can be found at the webpage: http://pachome1.pacific.net.sg/~kriegsketten