Home > Reviews > German >
VBS 0120 - WWII PZ.Sfl.Ivb German 10.5cm le FH. 18/1 Barrel W/mantlet for Dragon kit; VBS 0123 - WWII German 105mm Heuschrecke IVb "Grasshopper" Barrel w/Mantlet; PEA 148 - Modern US Army M1A1, M1A2 side skirts; PEA 149 - Modern US Army M1A2 TUSK Slat Armour; PEA 161 - WWII German 20L Jerry Can Upgrade Set
WWII PZ.Sfl.Ivb German 10.5cm le FH. 18/1 Barrel W/mantlet for Dragon kit; WWII German 105mm Heuschrecke IVb "Grasshopper" Barrel w/Mantlet; Modern US Army M1A1, M1A2 side skirts; Modern US Army M1A2 TUSK Slat Armour; WWII German 20L Jerry Can Upgrade Set
Voyager Model, 1/35 scale

Reviewed by Andrew Judson
Stock Number and Description

Voyager Model Update Sets:
VBS 0120 - WWII PZ.Sfl.Ivb German 10.5cm le FH. 18/1 Barrel W/mantlet for Dragon kit
VBS 0123 - WWII German 105mm Heuschrecke IVb "Grasshopper" Barrel w/Mantlet
PEA 148 - Modern US Army M1A1, M1A2 side skirts
PEA 149 - Modern US Army M1A2 TUSK Slat Armour
PEA 161 - WWII German 20L Jerry Can Upgrade Set

Scale:

1/35

Media and Contents:

Photo etch and multi-media parts

Price:

Available online and from specialist hobby stores worldwide

Review Type:

First Look

Advantages:

Price, quality, availability, ability to pick and choose what updates you require

Disadvantages:

Recommendation:

Highly Recommended

FirstLook
VBS 0120 - WWII PZ.Sfl.Ivb German 10.5cm le FH. 18/1 Barrel W/mantlet for Dragon kit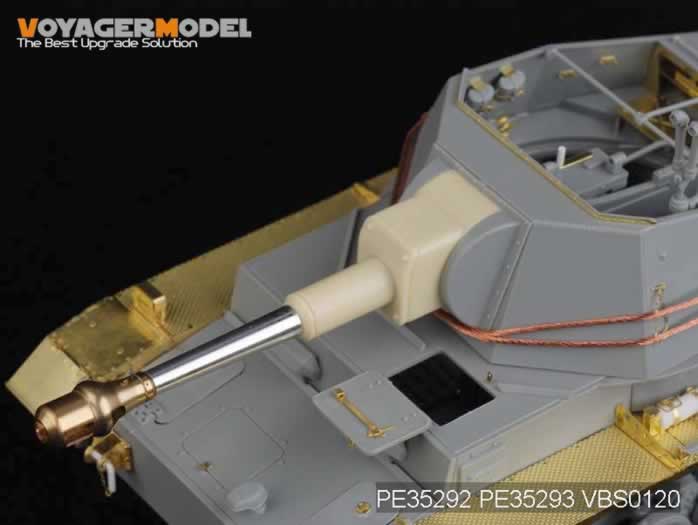 Anyone building this fairly new kit from Dragon may be interested in this nice little addition.
It consists of a very well cast resin mantlet, an alloy barrel, a brass six part flash suppressor, and a nice brass 10.5 cm round.
The back of the mantlet is hollow so as to be able to fit the rest of the gun as this vehicle has a open topped turret.
This is a nice add on to a very nice model.
---
VBS 0123 - WWII German 105mm Heuschrecke IVb "Grasshopper" Barrel w/Mantlet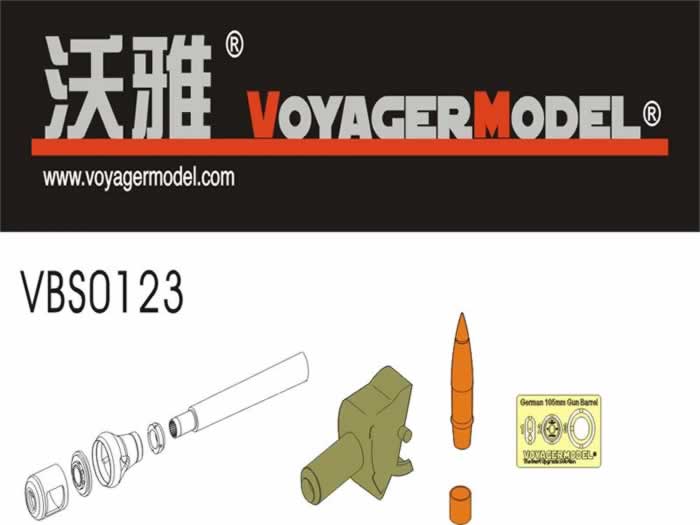 Here is another 105mm barrel for the unusual "Grasshopper" kit from both Dragon and Trumpeter. This set has a nicely cast resin mantlet, a six part brass flash suppressor, an alloy barrel, and a 105mm gun round in brass.
This vehicle being open topped means that the mantlet has the provision to add the gun's breech to the rear.
A very nice add on to a very nice pair of kits.
---
PEA 148 - Modern US Army M1A1, M1A2 side skirts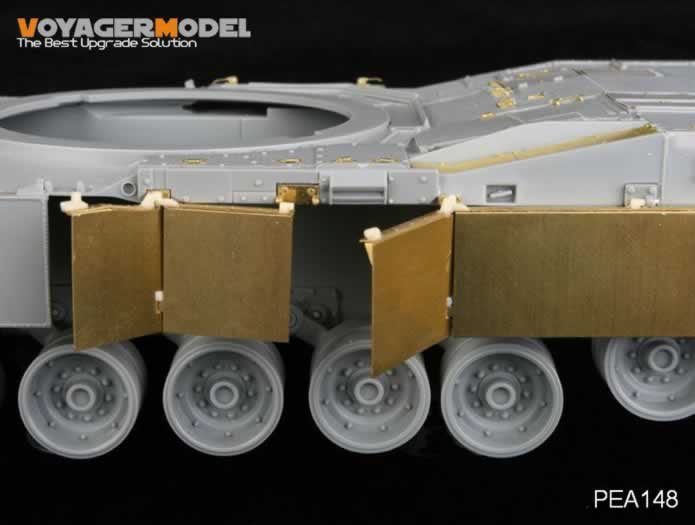 Here is another nice update for the Dragon Abrams kits. This offers a set of refined side skirts.
In this set are three sheets of etch, two sprues of resin and a length of styrene rod.
Read the instructions carefully as they are detailed.
The beauty of this set is that you can have the skirts in the closed or opened position, to give your Abrams that special touch.
Another welcome addition to the Abrams family.
---
PEA 149 - Modern US Army M1A2 TUSK Slat Armour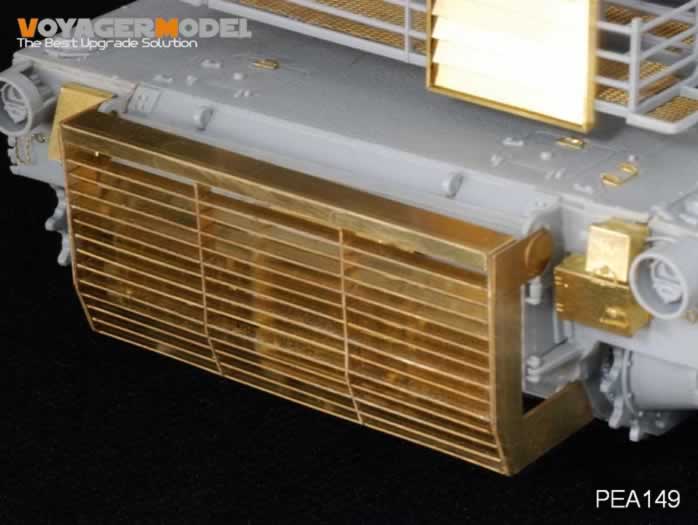 For all you out there that love to build modern topics, here is a great little set of add on armour for the rear of an M1A2 Abrams MBT. This armour is also known as TUSK, standing for Tank Urban Survivability Kit.
For a small set it is still quite complex with a single sheet of etch with 25 parts, mainly of bar armour in individual slats. Care will be needed when putting this all together, especially aligning everything up, or you may have fit issues.
This is a nice set and hopefully will see further variants of TUSK. Recommended.
---
PEA 161 - WWII German 20L Jerry Can Upgrade Set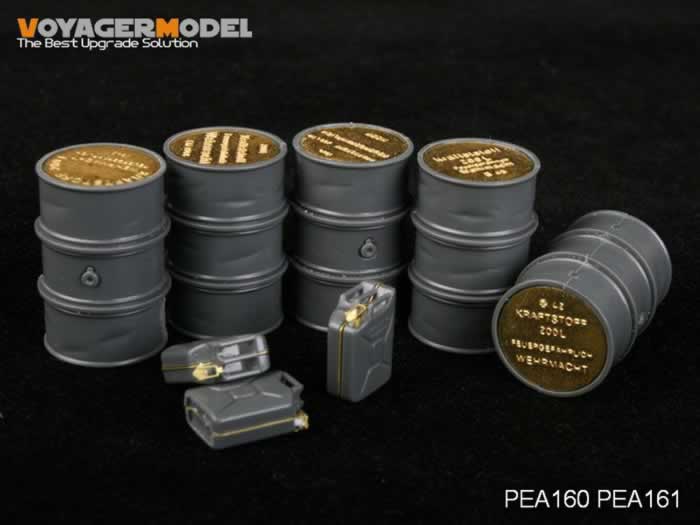 If you like to add all those extra little details to your kits and I mean all, then this may raise some eyebrows.
This set is to detail a total of 32 Jerry cans. Each one icomprises a total of four brass parts, being the centre part, between the two main halves, and three small parts for the lid opening, which appears fiddly.
Once constructed, you will definitely have a very nicely detailed Jerry, whether you build one or all 32.
A nice one to have in the colection.
Text by Andrew Judson
Images Copyright 2009 by Voyager Models
Page Created 1 February, 2009
Page Last Updated 1 February, 2009