Firefly Collection Books
Preview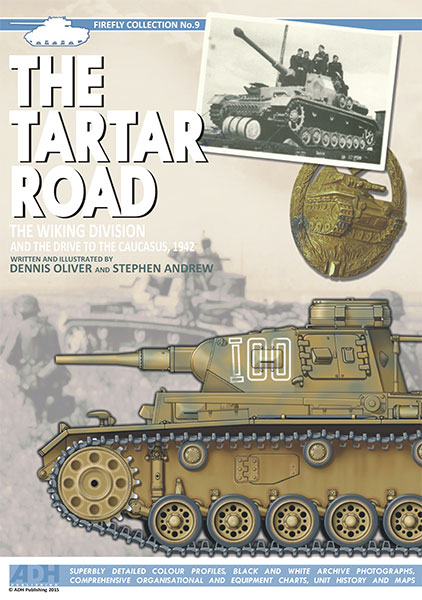 Preview
Dennis Oliver has sent us information on the next three books from Oliver Publishing Group:
Our newest title The Tartar Road. The Wiking Division and the drive to the Caucasus, 1942 is available for order now.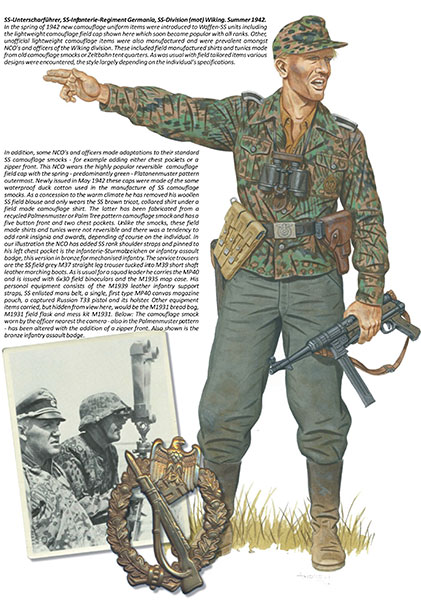 A prequel to our first release with ADH, Viking Summer, on almost the third anniversary of the start of our collaboration this book covers the SS-Wiking division during the battles for the Caucasus oilfields in the summer of 1942. The illustrations also feature vehicles of other units that served in southern Russia at the time in an effort to bring some clarity to the semi-official camouflage schemes and colours that were coming into use at the time.
Stephen Andrew and I will be sharing the illustration duties and this is going to be a permanent feature from now on. As always the book will contain black and white archive photos, maps, diagrams and more.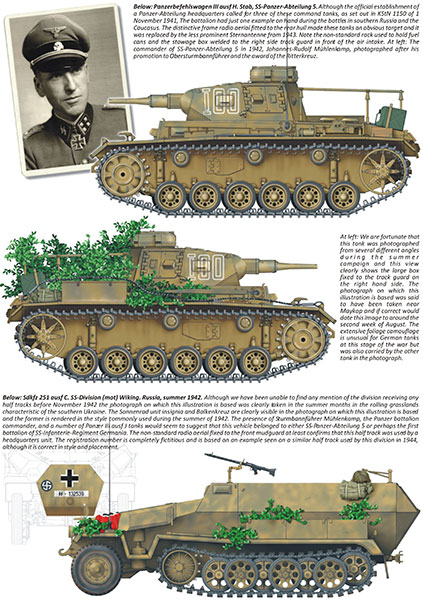 For the rest of the year we're planning on giving the same treatment we gave the STUG to two favourites:
Panther. Medium Tank Units in The East. Bagration To Berlin. Volume 1 and 2
First volume ready by the second week of April with the second volume completed in mid-November.
and
Tiger. Heavy Tank Units in The East. Bagration To Berlin. Volume 1 and 2
First volume ready by the third week of June with the second volume completed in late August.
Oliver Publishing books are available online from ADH Books
In the United States: Dragon USA, Squadron Mail Order, J.J. Fedorowicz Publishing, Sprue Brothers, Boomer's Books, Michigan Toy Soldier Company, Aberdeen Bookstore, M & Models, On Military Matters, Toy Soldier Brigade, Run for Cover, 1001 Modelkits, Last Cavalry Historical Toys and Hobbies, Cajun Model Company, Roll Models.
In Germany: Berliner Zinnfiguren, Christain Schmidt Fachbuchhandlung and Der Sockelshop.
In Italy: Milistoria, 1001 Modellini and La Libreria Militare.
In Spain: Jordi Robio.
In Poland: Jadar Hobby and Model Plastikowe.
In France: Blast Models and 1001 Maquettes.
In the Czech Republic: Obchod Valka.cz
In Switzerland: GD Kits.
In Japan: MS Models
In Hong Kong: Universal Models Ltd.
in Canada: Wheels and Wings Hobbies and through Borgfeldt (Canada) Ltd
In Australia: Viceroy Books, Platypus Publications, Ronnel's Hobbies and Sandle Hobbies, Australia.
In Mexico: Hobbymex.
While digital versions can be obtained through pocketmags.com
Thanks to Dennis Oliver and ADH Books for the images and information
Text and Images by ADH Publishing
Page Created 8 March, 2015
Page Last Updated 8 March, 2015