FirstLook
There is nothing better for me than to be able to build nice compact vignettes, and when a product like this comes out, it just makes it much easier for me.
This is a one piece resin casting of a Flak emplacement, though it could be used in other ways as l intend to very soon.
The quality is excellent and the detail outstanding.
With the right paint job and a little extra ground detail, this will finish into a perfect base for that little dio / vignette you may be planning.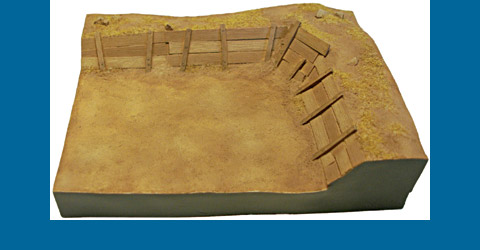 This is a great product and l look forward to other releases that may be available in the future.

Thanks to YS Masterpieces for the sample
---
YS Masterpieces' kits, accessories and figures are available online from their website
---