A 10 Cruiser Tank
(Full Kit)
Inside the Armour, 1/35 scale
Reviewed by Brett Green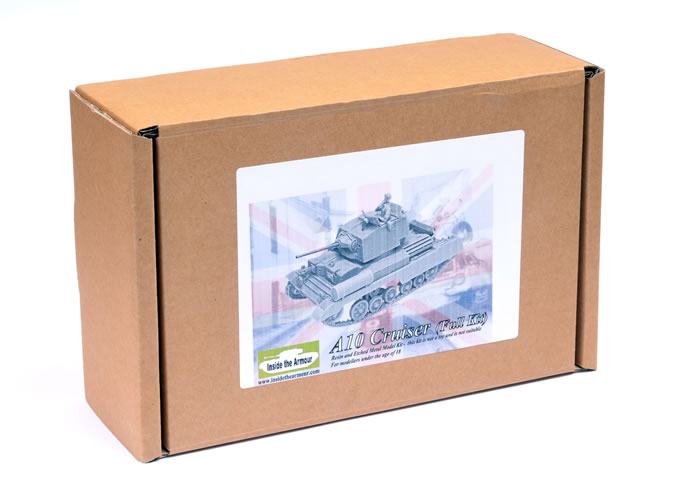 Stock Number and Description

Inside the Armour 1/35 scale A10 Cruiser Tank. Item No. 35056

Scale:

1/35

Media and Contents:

124 parts in grey resin; one photo-etched fret; turned metal 2 Pdr abd Besa machine gun barrels; instructions on disk.

Price:
£90 from Inside the Armour and selected stockists.
Review Type:

First Look

Advantages:

High level of exterior detail; high quality casting; updated and new parts compared to the original Cromwell kit; simnple parts breakdown; interesting subject

Disadvantages:

No decals or painting guide.

Recommendation:

Highly Recommended to experienced modellers

FirstLook
It might seem hard to believe considering the increasing avalanche of new releases over the last few years, but there are still some subjects that are not covered by mainstream injection-moulded kits.
Although I have a half a shelf full of resin Accurate Armour kits that have been superseded by nice new injection-moulded releases – Cromwell, Valentines, Centaur and more – much of my wish list for some early WWII and oddball military subjects remains unanswered.
Several of these subjects were in the Cromwell Models range, but I hadn't had any luck getting hold of them.
I was therefore delighted to learn that Inside the Armour was planning to supplement their multimedia vehicle interiors with resin conversions and full kits based on Cromwell's back catalogue.
The first of these 1:35 scale full kits was the Covenanter Mk.I/II/IV. Kit No. 35045, released in early 2012 and a subject very high on my wish list.
More recently, Inside the Armour has also released a 1:35 scale full kit of the A10 Cruiser Tank, kit no. 35056.
The A10 served with the British in France with the BEF, in the UK, in Greece and in the Western Desert and this release may be used to model an A10 from Greece, the UK or North Africa
The A10 is made up from 124 resin parts, which includes 26 new resin parts compared to the original Cromwell Models release, plus an all-new photo-etched fret with 21 parts.
The kit now includes three mudguard options, an optional fuel tank, all new suspension and turned metal barrels. I actually thought one of the large side mudguards was missing, but apparently this style was only fitted to the left side!
The kit also includes a resin Commander half figure for the turret hatch, who is sculpted with plenty of personality.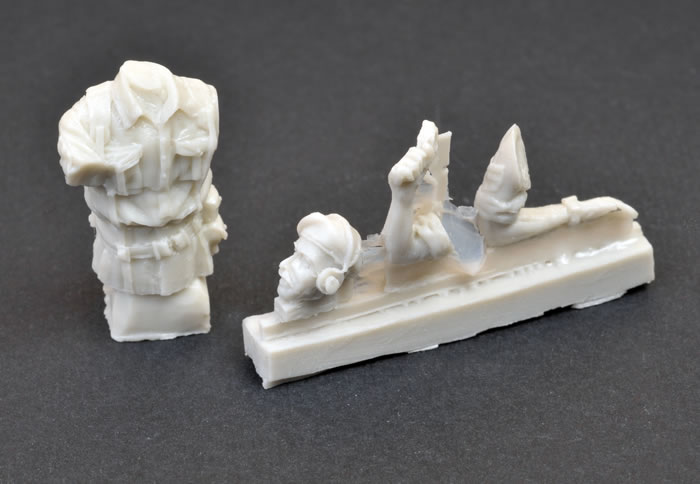 The resin is well cast. Many parts are surrounded by feather-like resin flash, but this will be quickly removed with a sharp blade and/or a stiff brush. Casting blocks generally do not look too daunting.
The hull is presented as a single large casting with a separate floor. Rivet detail (both on the hull and elsewhere) is even and impressive. Many of the smaller raised details – such as handholds - are cast onto the turret and hull, reducing the number of parts required.
The tracks are supplied as resin lengths. These should be bent around the drive sprockets and idler wheels using heat from a hairdryer.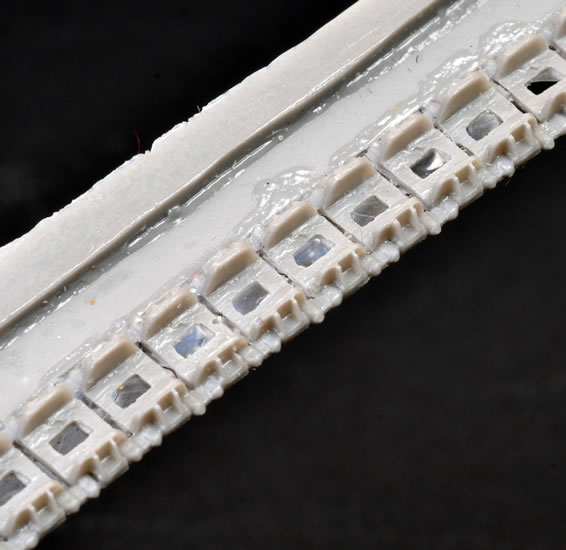 The turned metal 2 pdr and Besa gun barrels are lovely.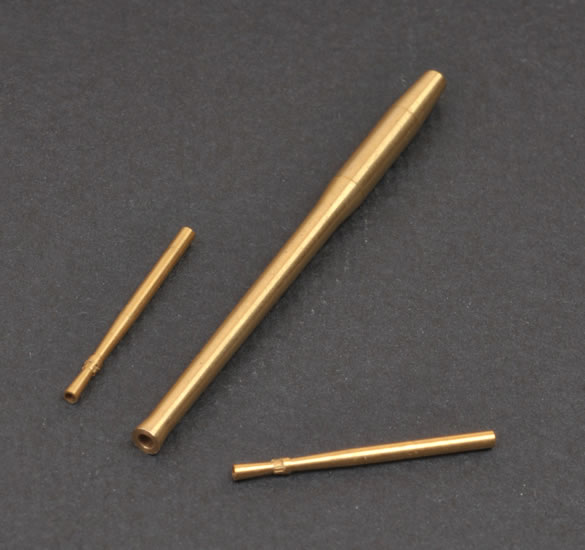 Instructions are supplied in PDF format on a disk. These kick off with some general advice for working with resin and photo-etched parts, followed by 28 steps, principally illustrations and large part numbers, guiding your way through construction. The different fittings for Greek, North African and Home Front A10s are very clearly pointed out in Steps 27 and 28.
No decals are included, and no camouflage options are suggested in the instruction sheet.
I am thrilled that Inside the Armour has started working their way through the Cromwell back catalogue. If you have never built a full resin kit, something like this would be a good place to start. Multimedia kits can be very satisfying to work on, and the rare subjects will be eye-catching on the competition tables or at club meetings.
I wonder what Inside the Armour's next full multimedia kit will be?
Inside the Armour's kits and accessories are available directly from their website.
Highly Recommended.
Thanks to Inside the Armour for the sample


Text and Images by Brett Green
Page Created 14 April, 2012
Page Last Updated 12 May, 2013