Closed Cab 30-cwt 4x2 GS Truck
Gecko Models, 1/35 scale
PREVIEW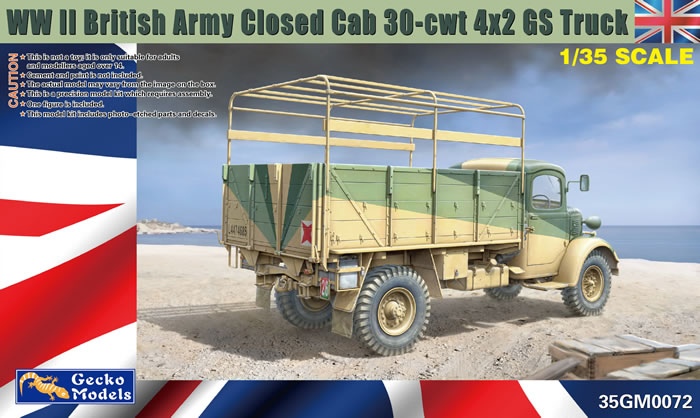 Preview
Gecko Model has sent the following text and image for this interesting forthcoming kit: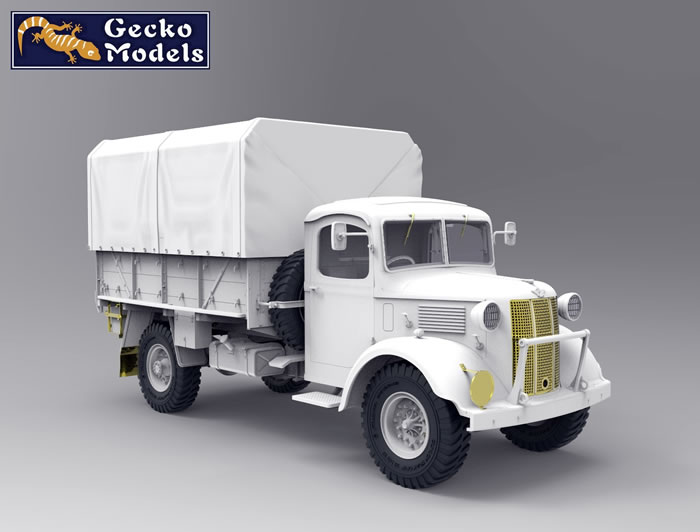 Gecko's interest in British Trucks of WW2 continues with a new model in the near future:
Gecko 35GM0072 1/35 WWII British Army Closed Cab 30-cwt 4x2 GS Truck.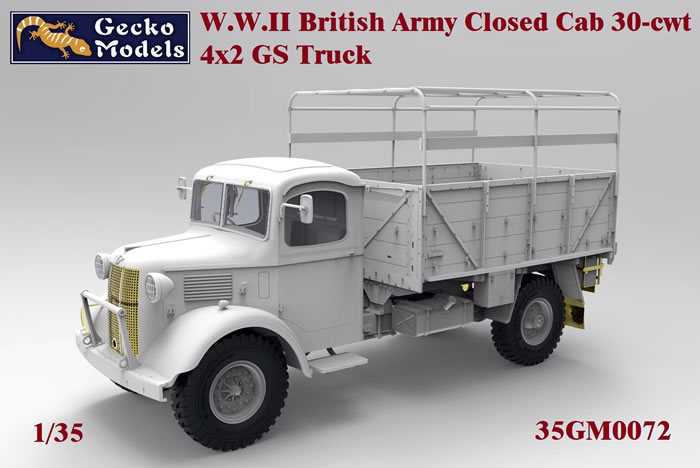 It was originally intended that the open cabbed version of this 30cwt capacity truck would be the first to be released but following an internal review of the release schedule, it has now been decided to offer this version first.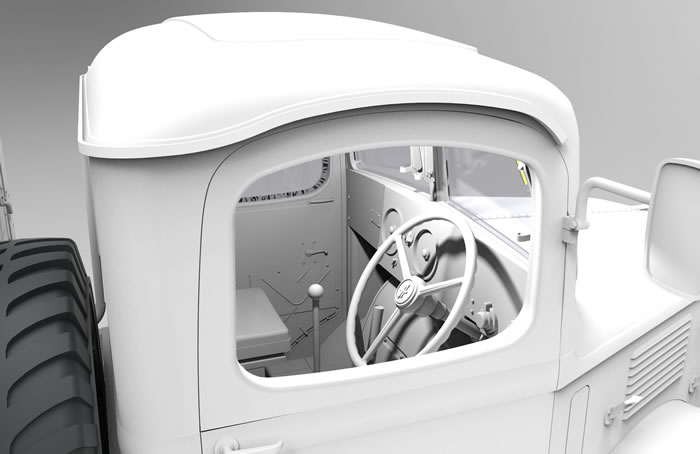 The precise release date will be notified shortly.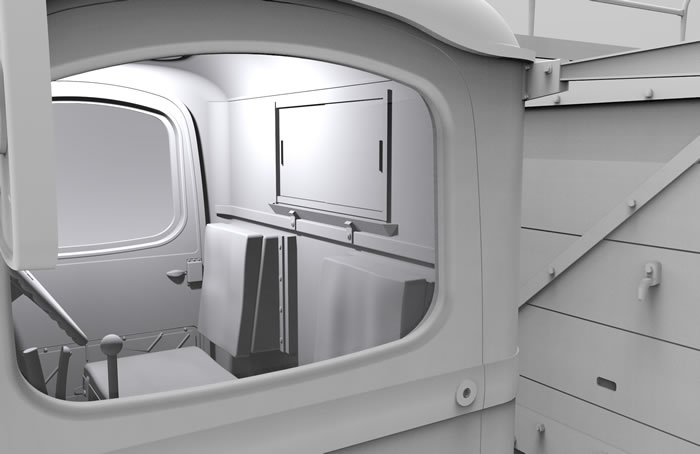 We will have more details upon release.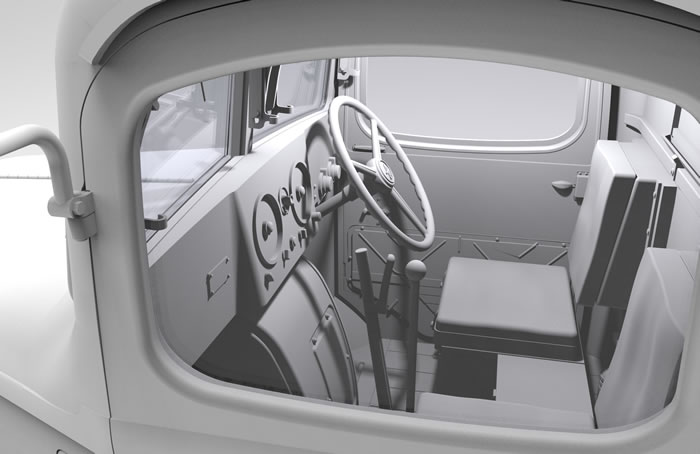 Thanks to Gecko Models for the information and images.