Home > Reviews > Britain > Gecko Models Kit No. 35M0070 - Austin K2/Y Heavy Ambulance - Katy and the Princess (Limited Edition Special Boxing) PREVIEW
Austin K2/Y Heavy Ambulance - Katy and the Princess (Limited Edition Special Boxing)
Gecko Models, 1/35 scale
PREVIEW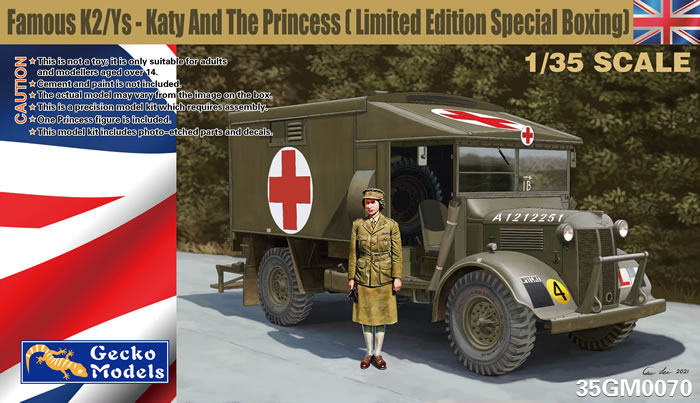 Preview
Gecko Model has sent the following text and image for this interesting forthcoming kit:
This may be a surprise to many, but Gecko Models will be releasing their own 1/35th scale model of the iconic Austin K2/Y Heavy Ambulance in the middle of 2021.
This model is based on original research and has no connection with the forthcoming Airfix K2/Y model. Research and planning for this model started a considerable time before the unexpected announcement by Airfix.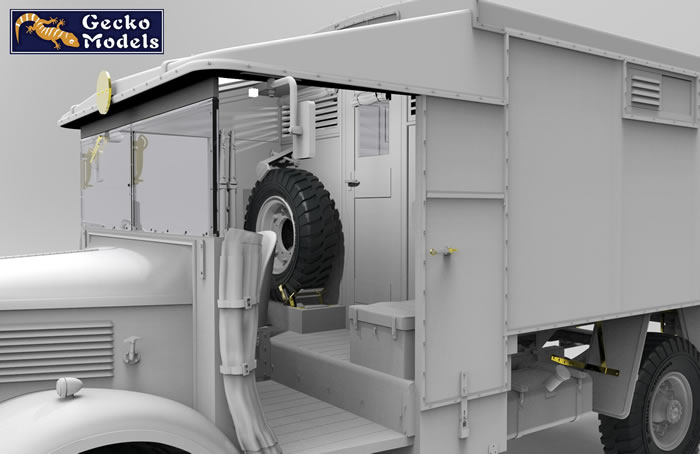 Work on Gecko's K2/Y started during 2020. There was a broad hint with the inclusion of a figurine of HRH The Princess Elizabeth in the Allied Drivers Set, the box art for which was shown prematurely on Gecko's 2020 Christmas Card. This allows modellers to replicate the famous pictures taken at the ATS Driver & Maintenance School at Camberley, Surrey, UK in the Spring of 1945.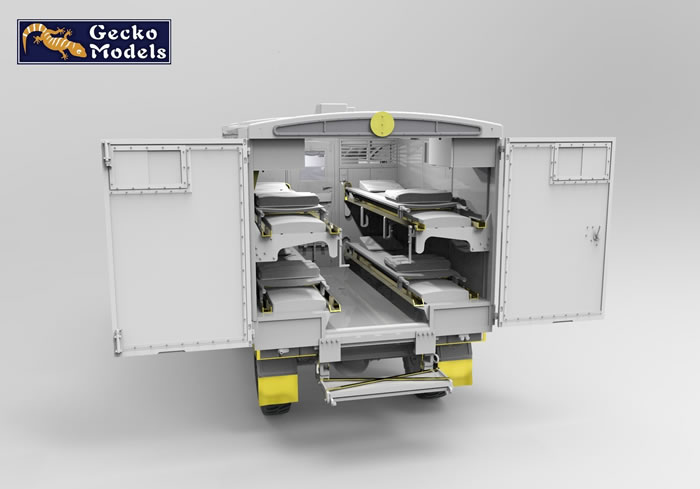 We were surprised that nobody publicly made that connection, instead linking the HRH figurine with another Austin product – the Austin Y/NG Utility or "Tilly"


Model Features
Gecko Models' 1/35th scale Austin K2/Y Heavy Ambulance features:
Accurate Trakgrip general purpose tyres

Three different headlight types (with blackout masks as appropriate)

Optional furled and unfurled cab side curtains

6 stretchers (4 plus 2 folded)

4 folded blankets and 4 correct British Army pattern stretcher pillows

Optional standard and extended exhaust pipes

Optional early (w/o sling rings) and late (w/ sling rings) wheel hubs

Optional roof ventilators

Optional wing mirrors

Driver figure (including rifle for RASC drivers)

Optional high/low stretcher/seat configurations for rear bay

Optional folded internal curtains

Optional jerrican/2 gallon can carriers

Optional early fabricated and late pressed steel spare wheel cover panels
There will be a number of boxings of this kit, all the colour and marking schemes for which were completed and sent to Gecko, coincidentally, just the day before the Airfix announcement.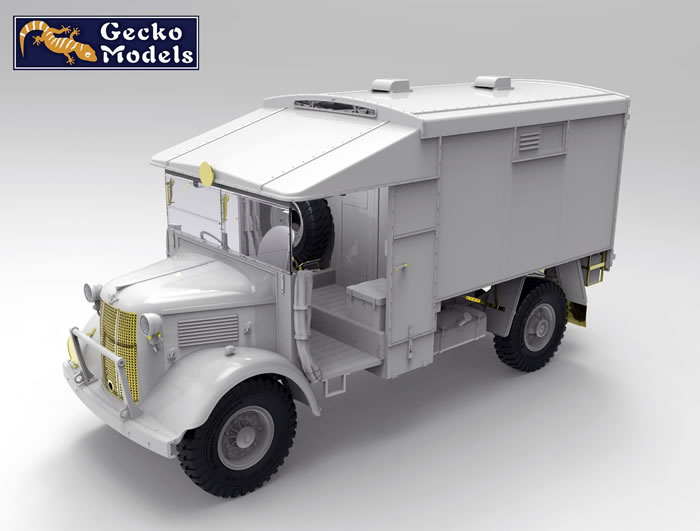 These are:
1 - Famous K2/Ys (includes HRH The Princess Elizabeth figurine)
Option 1 - K2/Y driven by HRH The Princess Elizabeth at the ATS Driver & Maintenance School at Camberley, Surrey, UK in the Spring of 1945

Option 2 – K2/Y in Ice Cold in Alex film markings (2 wheel drive version only - another K2/Y was converted to 4 wheel drive using Austin K9 or CMP drive train components and used in some scenes)
2 - Early K2/Ys
4 Options to include a BEF example, 2 x Western Desert examples (including a very colourful K2/Y) and an example used in Sicily
3 - Late War K2/Ys
4 Options showing those used by the military and civilian services in the North West Europe campaign in 1944/45
Thanks to Gecko Models for the information and images.