French House Normandy
Mig Productions, 1/48 scale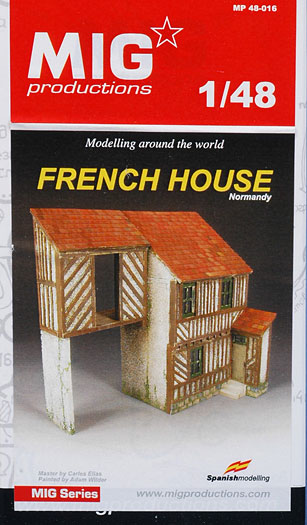 FirstLook
Mig Productions has made a welcome foray into the expanding world of 1/48 scale armour modelling.
This latest product is the front half of a two-story French building, typical of the style of country houses in Normandy.
The house comprises 18 parts, flawlessly cast in pale yellow resin. The parts are beautifully detailed with authentic texture applied to the timber, tiles and rendering.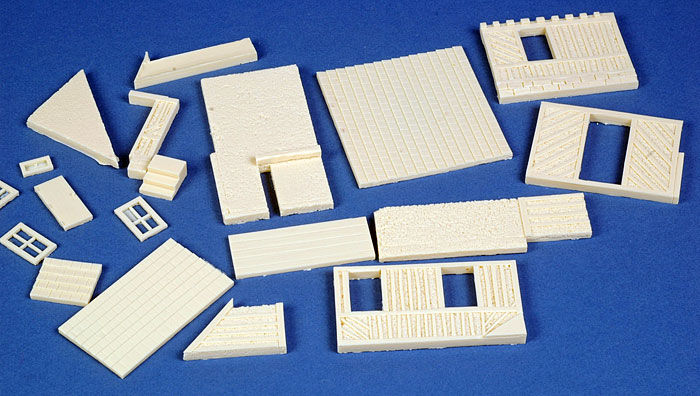 There is very little cleanup required for any of the parts. I used a coarse Mastercasters sanding stick to knock off a little excess resin from the sides of backs of the parts before assembly.
By the way, I did not intend to build this house, but the fit was so good and progress was so fast that I decided that I could not resist. In total, construction took around one hour. Quite remarkable.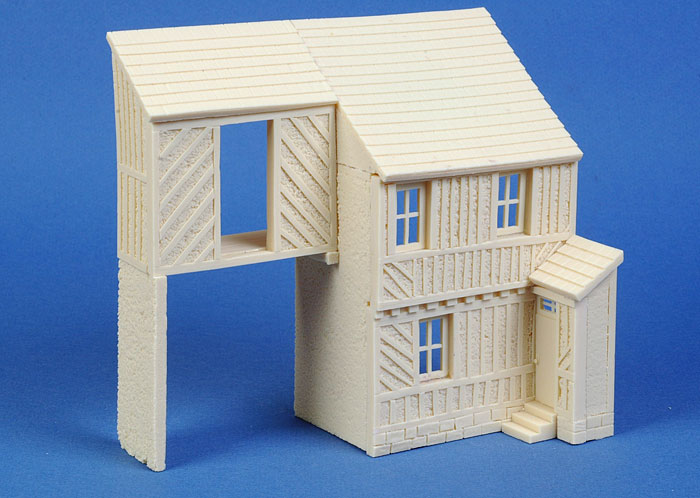 Please note that in the photos I have not used any filler or made any modifications. There are a few spots where I will fill gaps with Milliput, but these are as likely to be as a result of my errors in construction than any design flaw. Even so, it is a credit to Mig Productions that so few places need any form of filler or repair.
The size of the building is ideal for displaying 1/48 scale armour kits, and the style of the house will be suitable not only for Normandy, but also many other European scenes.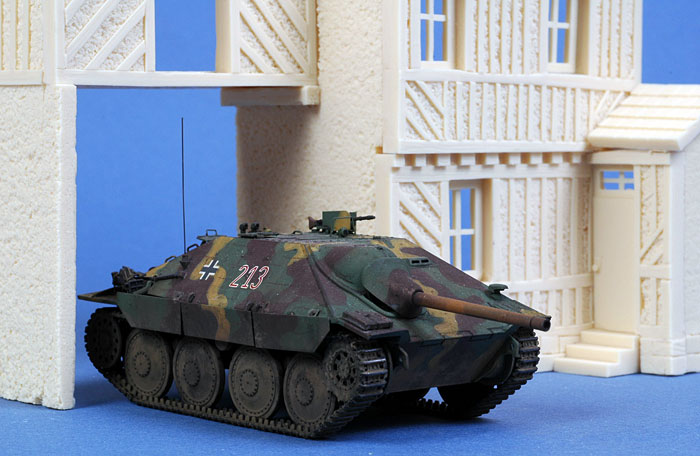 Click the thumbnails below to view larger images:
---
Conclusion
Mig Productions' 1/48 scale "French House Normandy" is a useful and versatile accessory for any diorama or photography session. It is beautifully detailed and surprisingly easy and fast to build. A careful paint job will really bring out the detail of this terrific resin kit.
Highly Recommended.
Thanks to Frank Berger and Mig Productions for the samples
Text and Images by Brett Green
Page Created 06 December, 2006
Page Last Updated 05 December, 2006