Model T LCP WWI Australian Army Car and Crew

ICM & D-Day Miniature Studio, 1/35 scale

by Brett Green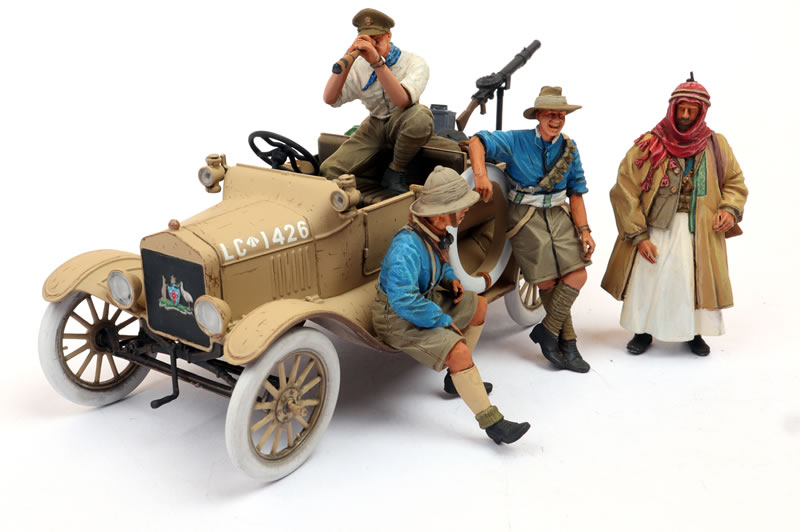 Description
Here is my ICM 1/35 scale Model T 1917 LCP WWI Australian Army Car. This was used by ANZAC troops in Palestine in 1917 as a forerunner to WWII's LRDG, gathering intelligence behind enemy lines.
It's a nice little kit with engine and lower body detail. Fit is very good too.
The model has been built straight from the box except for the Lewis gun and its relocated mount
The figures are D-Day Miniatures' 1:35 scale WWI ANZAC LCP Ford T Crew, Item No. 35124. The set includes three Australian soldiers and what I originally thought was a Bedouin, but I think he might be another Aussie soldier dressed up in local garb. You can see his British-style tunic under the top jacket, and he seems to be wearing military boots too.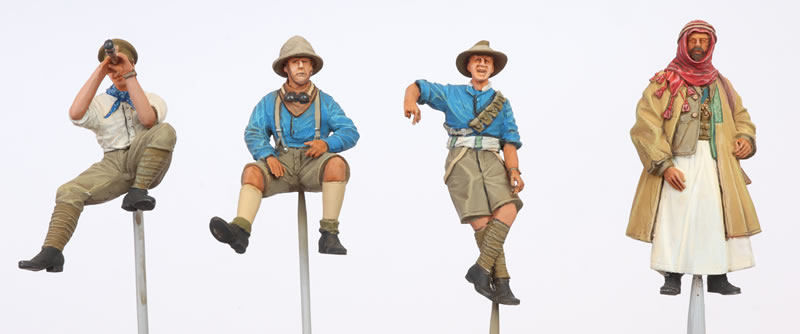 The set is designed specifically for the ICM LCP Model T Ford, and each of the figures fit perfectly into this instant vignette.
Stowage for the cargo area and a new Lewis gun are also included.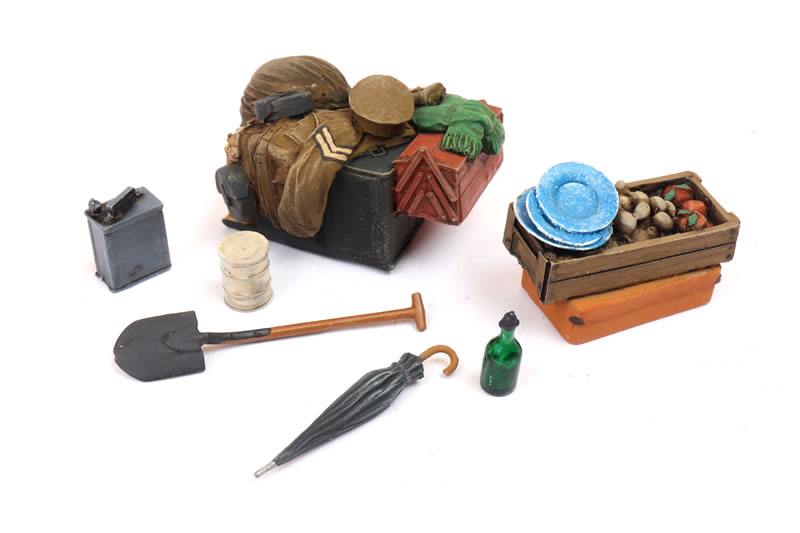 I'm not much of a figure painter, but the character and quality of these figures really encouraged me to try to get the best out of them. Your efforts will be rewarded by the time and care that you put into them.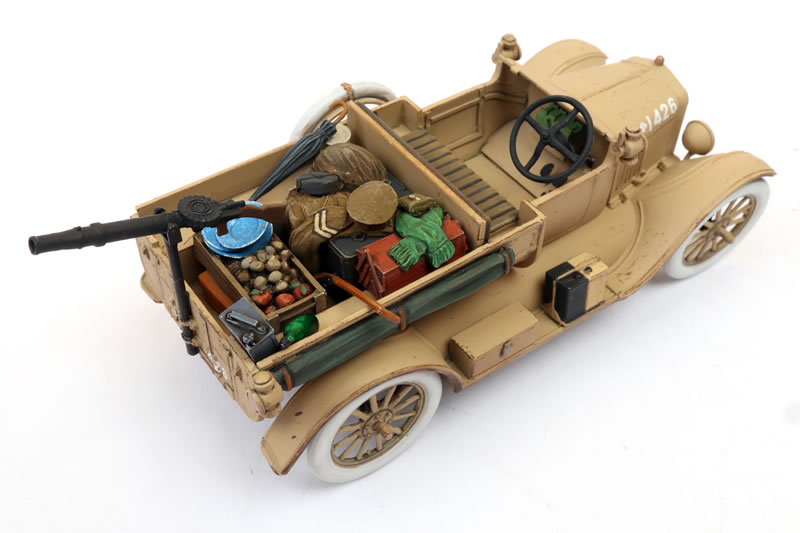 Fit was good, with only a few smears of putty on a couple of the arm to shoulder joins.
They were mostly brush painted with Vallejo acrylics, using the box top illustration as my guide.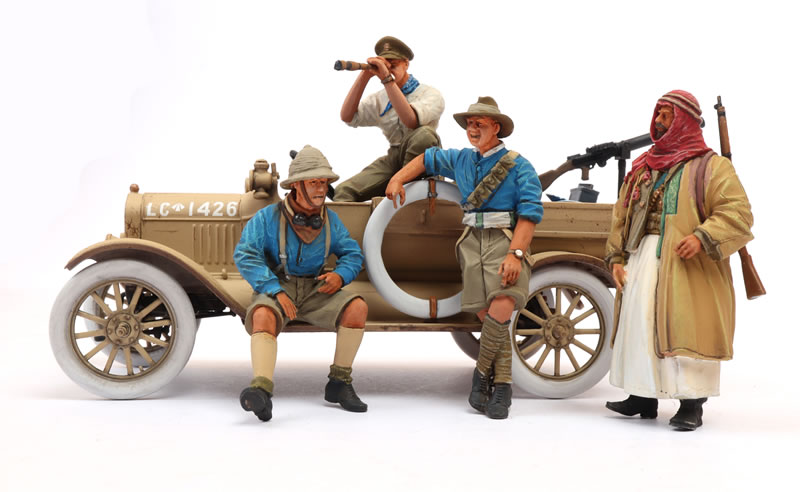 I'll be writing these up in detail in Issues 179 and 181 of Model Military International magazine.
ICM Model T kit purchased by the builder
Thanks to D-Day Miniature Studio for the figure set
---
Model, Images and Text by Brett Green
Page Created 14 October, 2018
Page Last Updated 10 January, 2021