Gun Carrier Mk. I and 60 pdr. Gun Mk. II

Retrokit, 1/72 scale

by Steven J. Zaloga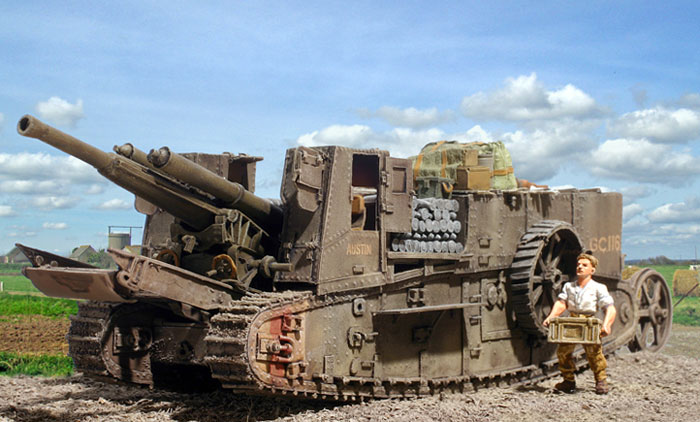 Description


Retrokit is based in the UK and specializes in some of the more obscure AFV subjects with an accent on French 1940 equipment.
Amongst their World War I offerings is the British Gun Carrier Mk. I as well as a separate kit of the 60 pdr. gun which it carried. Retrokit offers these separately because the Gun Carrier can also be built as an unarmed Supply Tank. Combined, the kits combined cost Euro 54 which is not cheap, but the completed model is rather large for a 1/72 tank and quite complex.



The kit is extremely well cast. I had virtually no problems with air bubbles, and the mold plugs are very modestly sized. There were some problems with mold shift. Overall, I would give Retrokit an "A" for molding. Instructions consist of a page of xerox with a brief history of the vehicle and gun, and a scale plan not in 1/72 scale. There are no real construction instructions which is a problem as this is a fairly complex kit. I would recommend referring to the Landships website for some helpful information, but otherwise, modelers are pretty much on their own. I would give Retrokit an "F" on instructions. The kit master is good, not great. The detail is nice and proud, and the interior detail is quite nice. On the other hand, the rivets are done by embossing plastic sheet from the rear, which leaves pimples instead of distinct rivets.
Overall, I would give the model a "B" for detailing.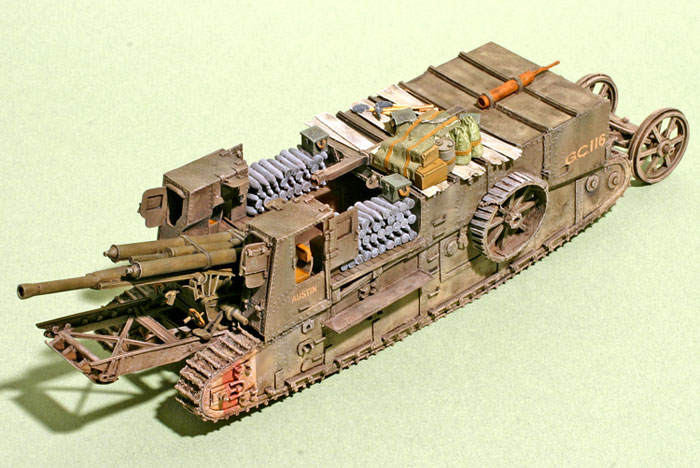 Aside from the instructions, the actual assembly was straightforward once I figured out what went where. I like this scale for World War I tanks as they tend to be too large and unwieldy for 1/35. The kit comes with no markings, so I added my from dry transfers. The figure is from an ever useful A&B white metal WW2 British set.
In summary, this was a fun project, but not for the timid or those inexperienced in 1/72 resin kits.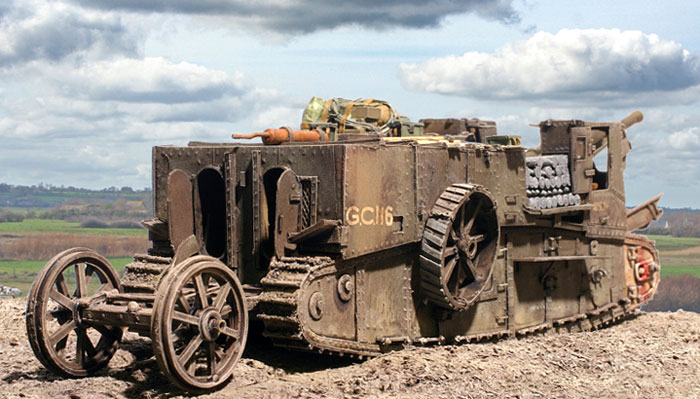 ---
Model, Text and Images by Steven J. Zaloga
Page Created 07 January, 2007
Page Last Updated 07 January, 2007