Tiger 1, s.Pz.abt 507, 1944

Shigeyuki Mizuno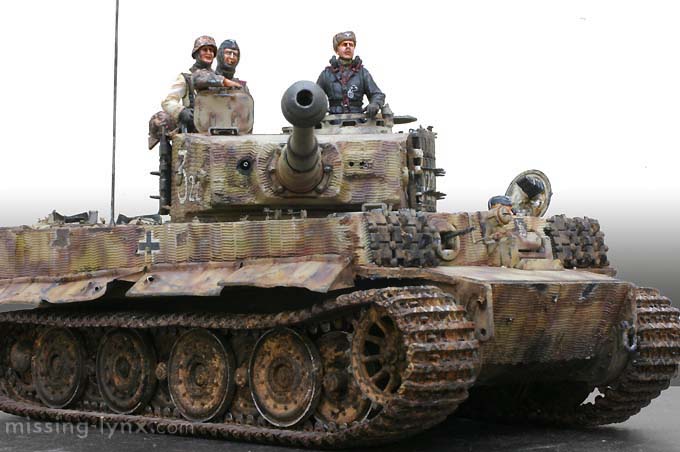 Items used: the base kit and steel wheels are from TAMIYA's 1/35 kit. Photo-etch and the metal barrel
are from Aber. The spare tracks are from Modelkasten. The turret, mantlet, and front armor are from
Tiger Model Designs. The cupola is from Panzer Works. Tracks are from Friulmodel. The figures
are a mixture of Tank,Warriors, Tristar, and Hornet.