Abqaiq School Modeling Morons

Italeri, 1/35 scale

by Baron Bustin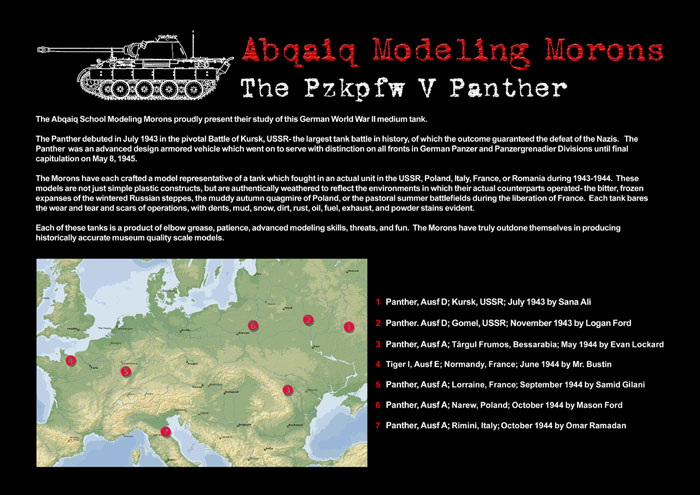 The full range of MIG Pigments is available online from Mission Models

Description
Abqaiq, situated in the desert some 80 km south of Dhahran, Saudi Arabia is a small Saudi Aramco camp with an even smaller population.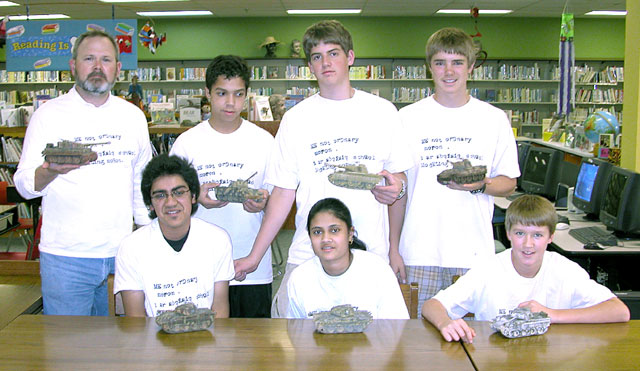 Our school has less than 40 students, of which six, ranging from 13 to 15 years old- one girl and five guys Ė joined together to start a fledgling modeling group.
Last year, we put together a P-51B Mustang, but the group was really keen on building a tank.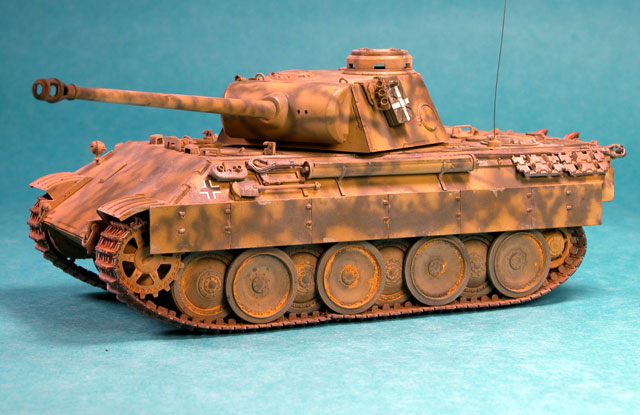 Italeri 1/35 scale Panther Ausf.D, Kursk 1943, by Sana Ali
Limited as we are here- supply wise- we were able to come up with six Italiari Panthers- two Dís and four Aís.
Below, I present the results of the groupís efforts- which I think are spectacular, given than none had never put a tank together.

---
Click the thumbnails below to view additional images:
---
Model, Images and Text by Baron Bustin
Page Created 27 July, 2006
Page Last Updated 26 July, 2006