Marder I

MB Models, 1/35 scale

by Andrew Judson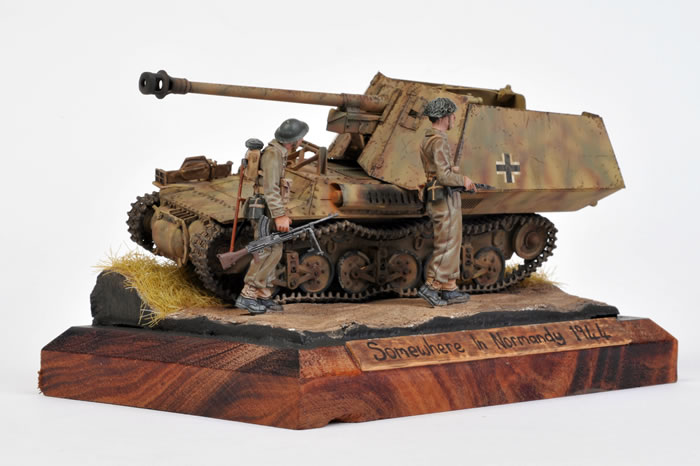 Description
Some time ago while getting photos done at Brett Green's studio/office, l spotted a kit of the Marder I, based on the French Lorraine Schlepper.
This was a kit l always wanted to build so l asked if he would be willing to sell it to me, which he did for a very fair price.
This is the 1/35 scale MB Models kit. It is presented in resin, white metal and photo etch. The Pak40 is the old Tamiya kit, while the tracks are rubber band type.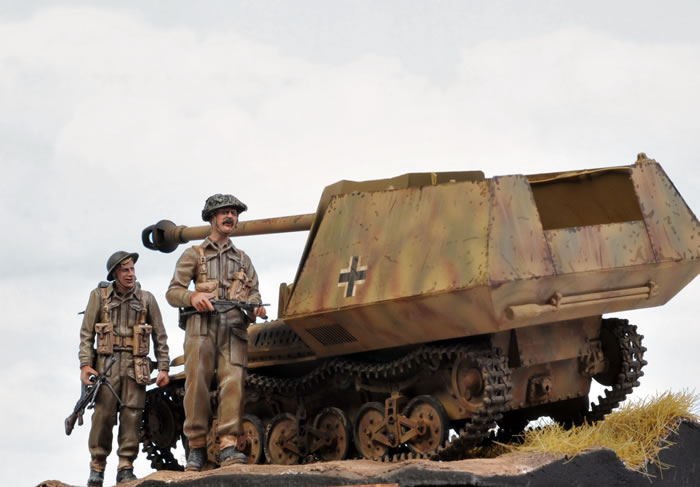 Now this kit sat ion the shelf for some time while I got together some items to do this project justice. These items were:
the AFV Club Pak40 to replace the very out dated one in the kit

Fruilmodel individual tracks

Tigermodels Radio set and

Tamiya tools and accessories and brass gun rounds.
Now the building began, though due to the poor instructions l needed to get further reference so l went to my little book collection and used Panzertracts No 7-2 Panzerjager and Osprey Modelling 18, Modelling the Marder SPG by Sam Dwyer, a well known Aussie modeller. It was his version of this vehicle that really inspired me to go the next step with this kit that you see here.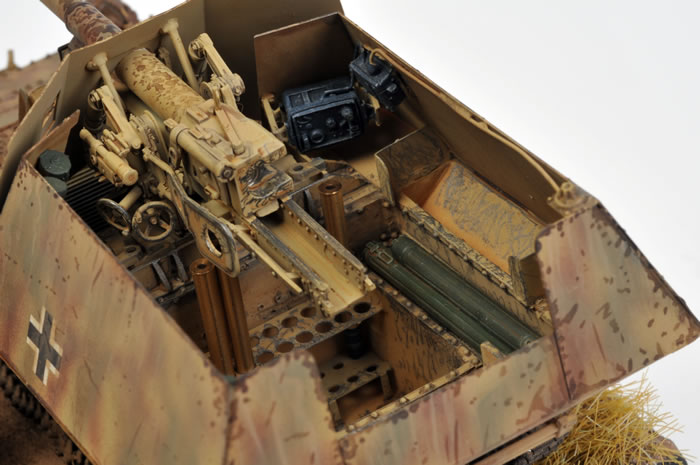 Building the kit was a lot of fun, though challenging at times. Overall l was happy with the end result.
Next step was painting with Tamiya Acrylics for all the base colors, followed by a series of different filters and Mig Pigments to give it that worn look. The markings are Archer Dry Transfers.
Now that l had the kit all ready, l wanted to put it onto a base so using a small timber base that my dad made me and some Das Clay.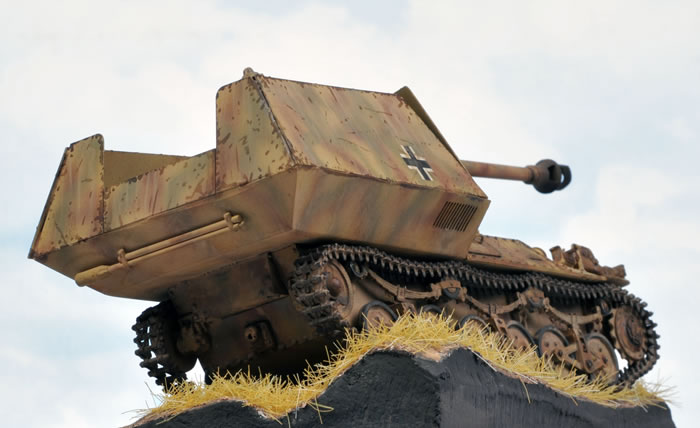 l formed the basic groundwork, then covered this in Young Miniatures ground paste. The kit was then gently pushed into the base so l had locating marks, and the base then left to dry. Once dry l then painted it in Tamiya Flat Earth, applied white glue and sprinkled on the static grass until l had the desired effect. The rest of the ground work was then covered in several tones of Mig Pigments applied wet and allowed to dry. I then applied a general purpose glue to the bottom run of the kits tracks and pushed it into place and left it for 48 hours to completely cure.
The scene still didnt look complete so l decided to add a couple of figures. l used Tamiya's British Infantry on patrol (or two of them anyway). They were both built out of the box except for the heads which are Hornet items, giving them more charachter.
These were both painted in Tamiya acrylics and also Citadel acrylics and inks.
Once placed onto the base l was really happy with the end result, showing two Allied soldiers patrolling past this odd vehicle, one being alert to any possible danger, the other amazed at this vehicle just dumped on the road side.
This was a fun project. I would like to thank Brett for selling me this kit and Sam for the inspiring chapter in his Osprey "Modelling the Marder" book which helped me greatly with this model.
---
Model & Text by Andrew Judson
Images by Brett Green
Page Created 7 November, 2008
Page Last Updated 7 November, 2008