Sd.Kfz. 2 Kettenkraftrad (Mid-Production)

by Brett Green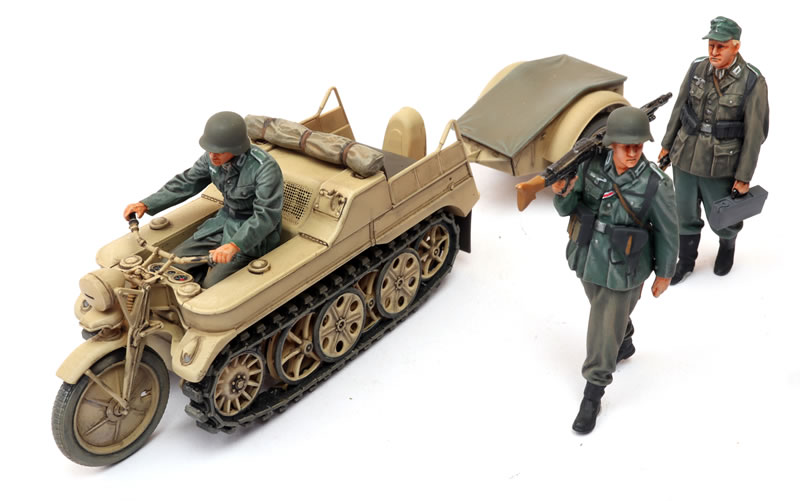 Description
Here's my latest completed model - Tamiya's brand new 1/35 scale Kettenkraftrad straight from the box.
The three figures are reminiscent of the poses in the original 1970s kit, although they are all new mouldings and up to Tamiya's high standards.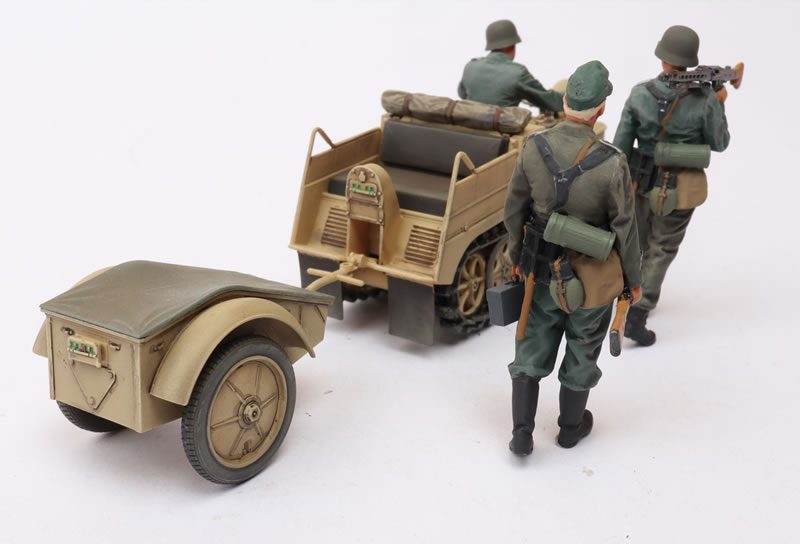 The model was built straight from the box but I did deviate from the instructions on two ocassions.
Firstly, Tamiya would have us fitting the engine and driver's foot well sub-assembly quite early on, in Step 6 of the instructions. I decided that I wanted to leave this sub-assembly separate to give easier access for painting and weathering the engine.
I did some test fitting and although it would be a tight squeeze, I thought that I would be able to install the engine and driver's foot well all the sub-assemblies had been painted, but I would have to cut off a protuberance from the dashboard. The engine did eventually fit inside the body after painting but it required some brute force and I was worried that I might break the parts or be unable to align the floor with the bottom of the body.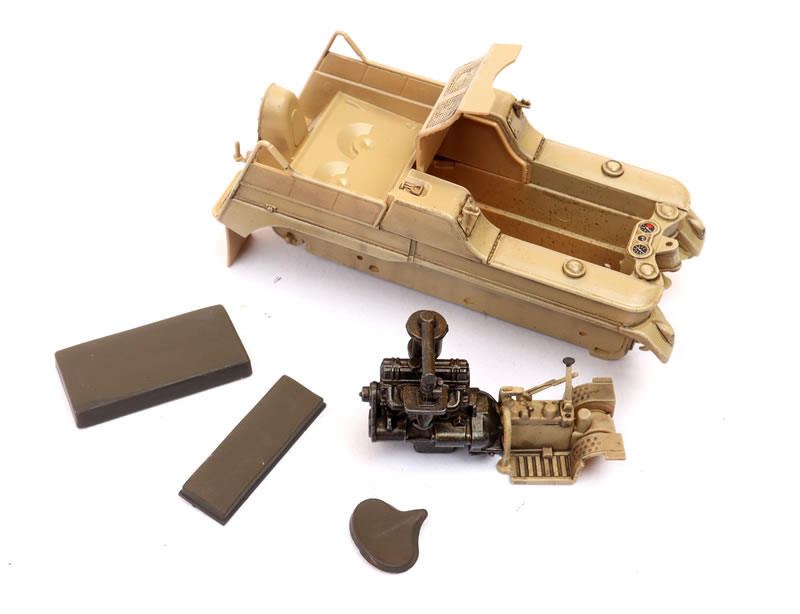 In retrospect, I would recommend that you follow the instruction sequence!
The second area I deviated was the installation of the track pads.
Step 12 of the instructions suggest that you leave one side of the sprue attachments connected to the track pads, then attach the row of seven track pads to the tracks. The sprue would then be cut off after the cement had thoroughly set.
I thought that it would be simpler to remove and clean-up all the track pads prior to assembly.
In the end, installing the individual track pads was very fast and easy. I simply picked them up with the tip of a hobby blade one at a time, applied glue and pressed them onto the track links.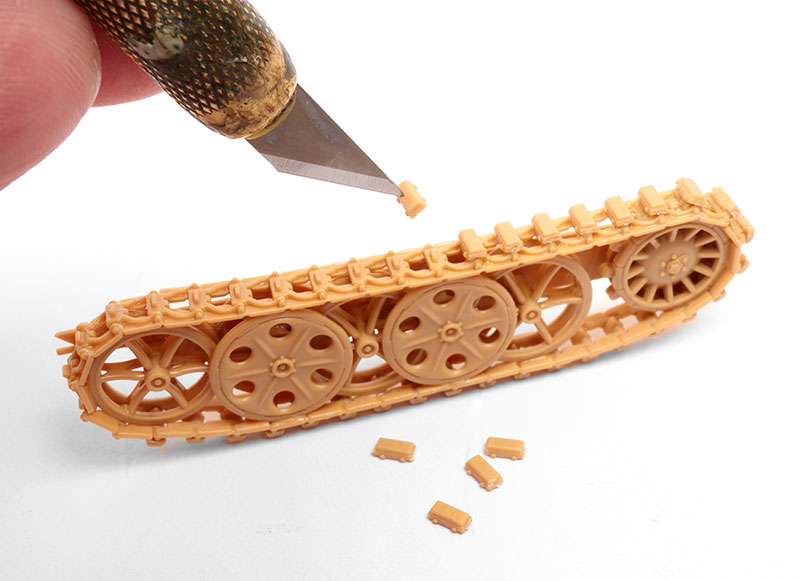 Once the track pads had been removed and cleaned up, actually fitting them probably took less than ten minutes per side.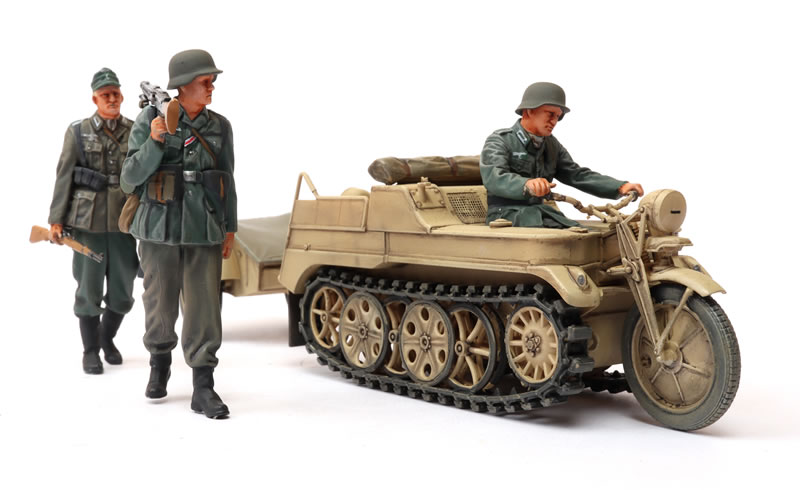 I've written this one up for Issue 185 of Model Military International magazine.
Purchased by Reviewer
Tamiya kits are distributed in the UK by The Hobby Company Limited
---
Model, Images and Text by Brett Green
Page Created 10 July, 2021
Page Last Updated 10 July, 2021