"Making a Stand" Vignette

SNT, 120mm

by Steven Zuleski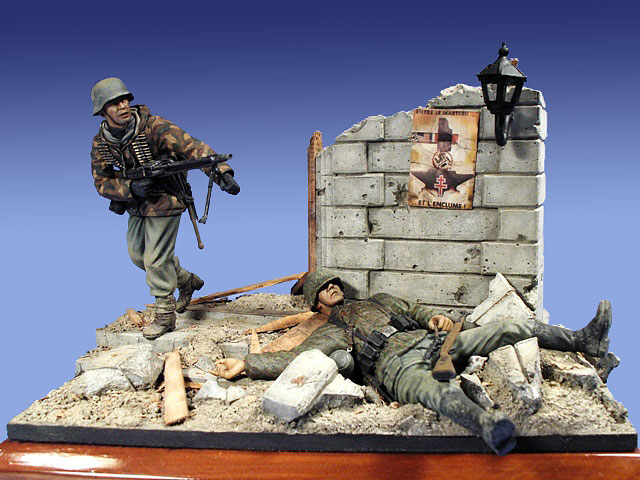 Description
The charging figure with the MG-42 is a Volksgrenadier WWII, in action in France during the Normandy invasion.
This figure from SNT Productions (item number ST16001) is superbly sculpted by Trevor Hensley with minimal clean up required.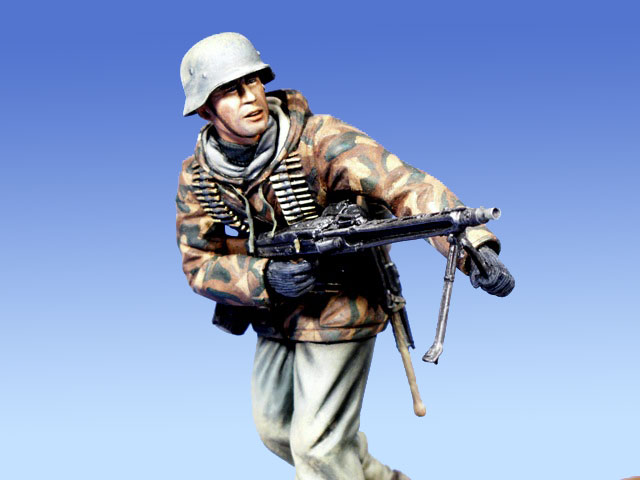 The sniper figure is by Dragon, German Calvary Division, "Florian Geyer". I made small modifications and alterations to the legs and arms. I researched the rifle scope and sculpted it from a toothpick.
The destroyed bank building was constructed from scratch with the usual ground work. The lamp was made from sheet copper and clear styrene plastic.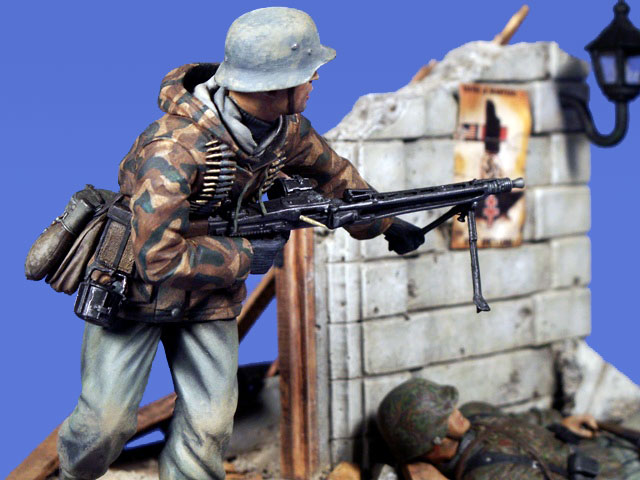 The poster is from Verlinden series WWII.
Both figures were painted with oils only.


---
Click the thumbnails below to view additional images:
---
Model, Text and Images by Steven Zuleski
Page Created 28 April, 2006
Page Last Updated 27 April, 2006