K2/Y Ambulance Special Edition

Gecko, 1/35 scale

by David A Kimbrell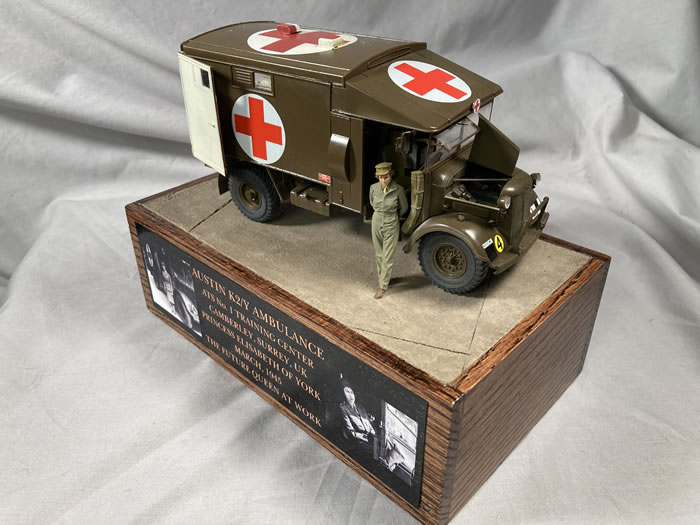 Description
This is Gecko's 1/35 scale Special Edition Kit which has the figure of then Princess Elizabeth and the ambulance she was photographed with while driving for the ATS.
The kit is okay, but has a number of week points. I found the front wheels connections to be very fragile. The plastic was a bit soft and small parts would break if care was not taken. The rear doors cannot be fold back as shown without making new hinges. The racks for the stretchers can be arranged as bench seats if you want that configuration.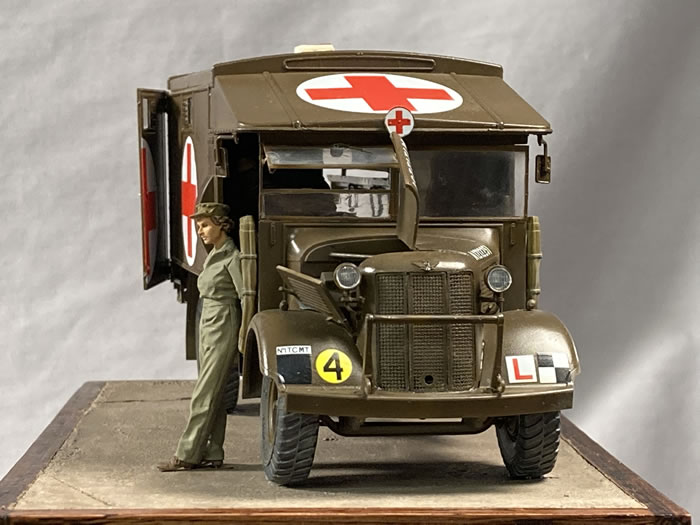 If you use the roof decal, put it on before the vent boxes are in place. It will not fit over them.
The other set of markings in the kit are for the ambulance in the movie Ice Cold in Alex, which is a good source for some of the details on the model.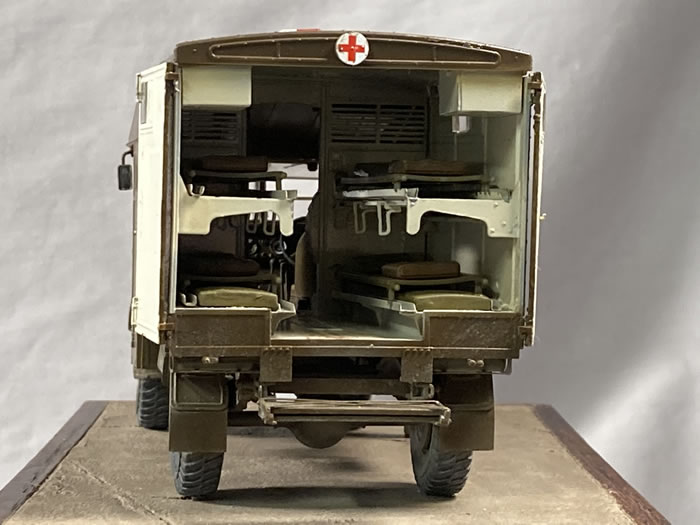 The kit comes with a nice figure of the Princess in a skirt which matches the photograph, but I chose to use a resin figure from SKP Models. This figure is based on a photo of her with the Austin Tilly light truck.
David A. Kimbrell
Norman, Oklahoma, USA
Everyone meets their Waterloo, the trick is to be Wellington, not Napoleon.
---
Model, Images and Text by David A Kimbrell
Page Created 16 December, 2022
Page Last Updated 16 December, 2022