Type 95 Ha-Go

Dragon, 1/35 scale

by Steve Zaloga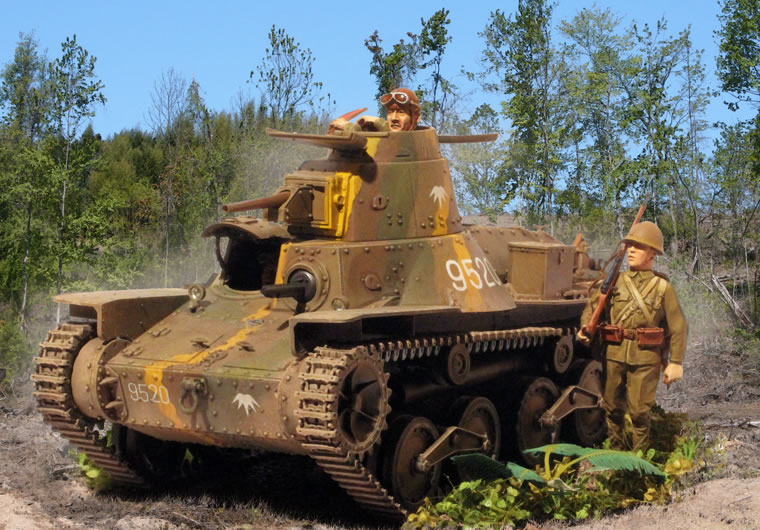 Description
Dragon's Type 95 Ha-Go is a their most recent 1/35 Japanese tank release on the heels of their excellent Type 2 Ka-Mi. The kit is definitely a product of their "A-Team" designers and is one of the best armor kits I have ever had the pleasure to build. It is a significant improvement over the old, but still decent, Fine Molds kit. The Dragon kit makes extensive use of slide-mold technology in order to offer some really stunning detail. The kit comes with numerous small options such as parts to leave various hatches open. The turret interior has a complete gun assembly, though I wish that there had been some attempt to reproduce interior detail inside the cupola. The PE fret is excellent and provides the screened muffler cover and some other small bits. The DS track is superbly detailed, complete with hollow guide horns and excellent side detail.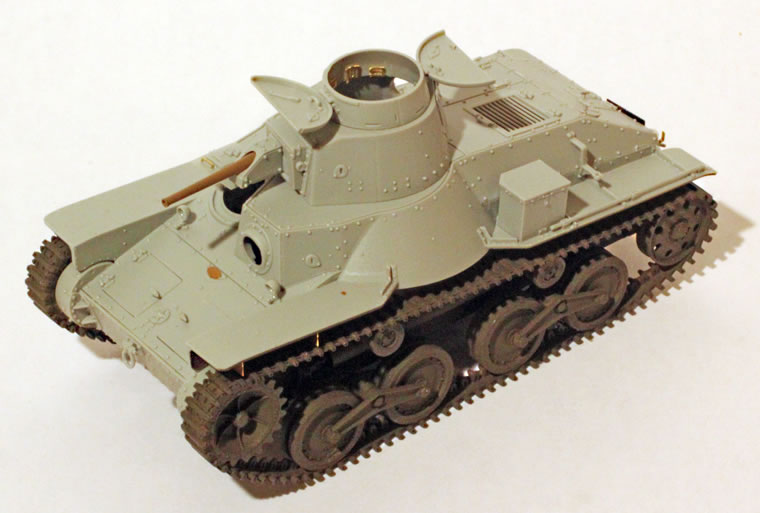 The kit went together very well with excellent parts fit and a minimum of clean-up. I had only a handful of small issues during assembly. The kit track is extremely loose, even after assembling the idler in the full rear position. I dealt with this by cutting off one link, and then gluing the tracks together under one of the wheels. The kit includes two links of hard plastic link-to-link track, so I wouldn't be surprised to see a later release with hard plastic track. This would be useful to reproduce track sag, but the DS plastic tracks are very nice and easy to assemble. The turret has some small raised rectangles for attaching the smoke mortars, and these should be carefully carved off. I replaced the kit barrel with a Fine Molds turned brass example, but it really isn't necessary. I had one in my stash and decided to use it up.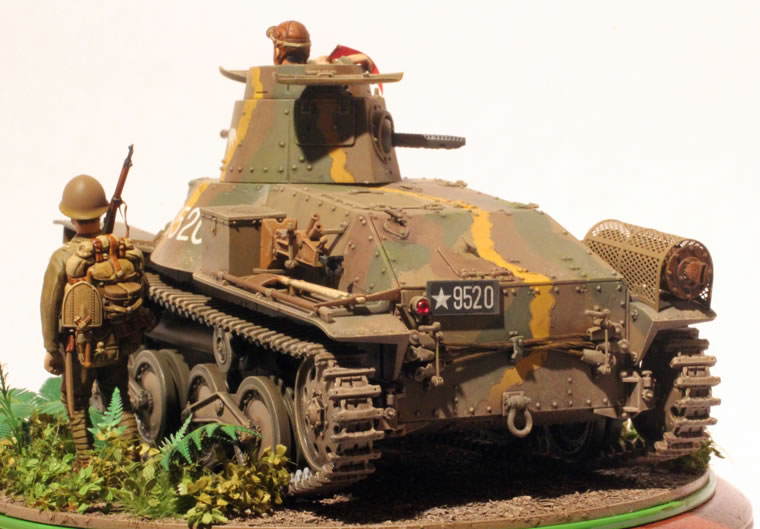 I found the decal sheet to be a mild disappointment. The side hull numbers for the 7th Tank Regiment are a bit small and I replaced them with the water-slide sheet from Shinsengumi. The kit decal sheet lacks the small manufacturer's plate on the glacis plate, but I had some spares from previous Fine Molds kits and used one of those.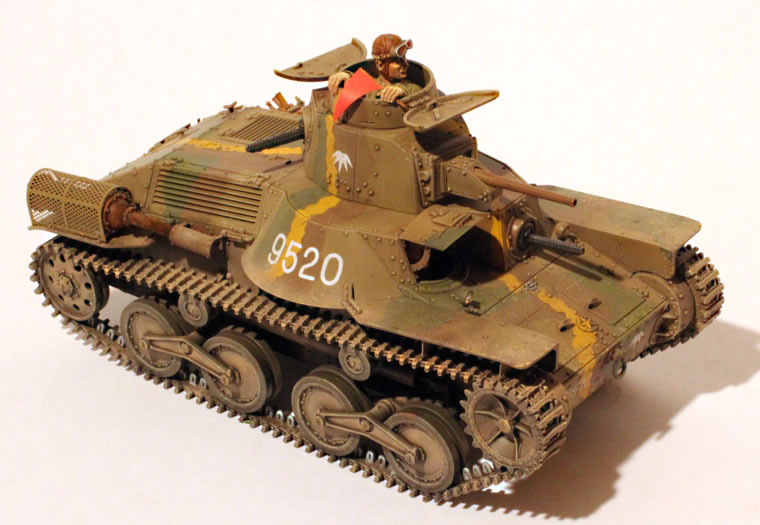 The accompanying infantry figure on my vignette base is from the new Fine Molds set which is the best Japanese figure set in plastic yet. The tank crew comes from the spare's box with the tank commander head coming from a Kirin figure. There's still a need for some good Japanese tank crew figures, especially some good resin heads.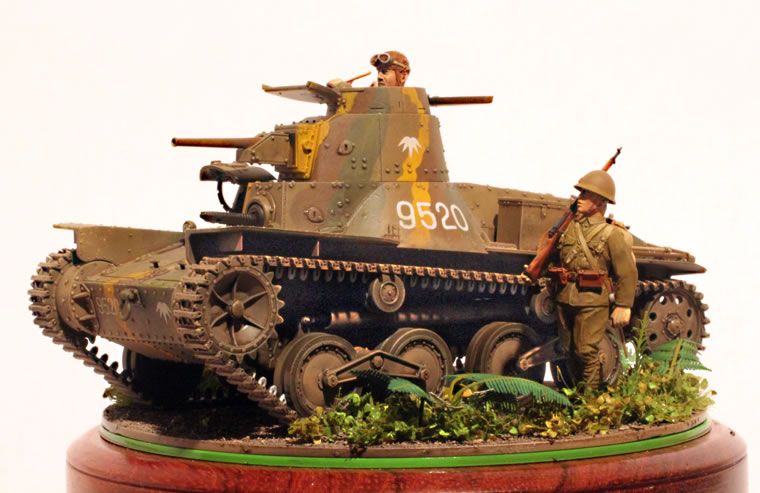 ---
Model, Images and Text by Steven J. Zaloga
Page Created 27 January, 2013
Page Last Updated 27 January, 2013