Type 89 Otsu Japanese medium tank

Michael Bedard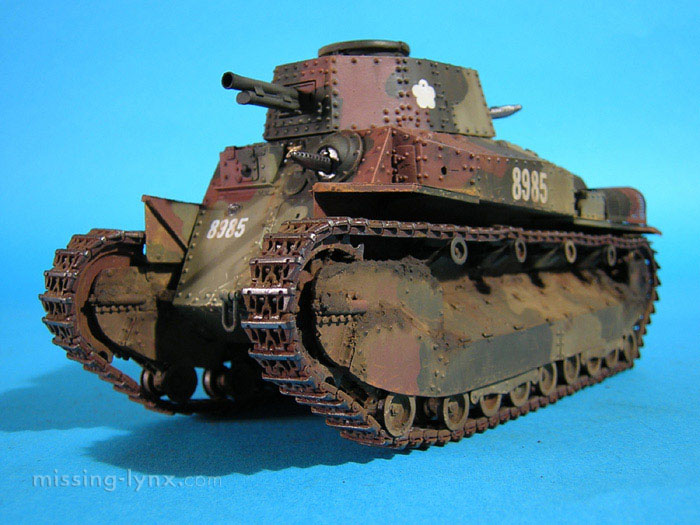 This is the Type 89 Otsu Japanese medium tank by Gum-Ka. The kit contains
high quality resin, white metal, brass and stainless steel photo-etched
parts plus plastic Modelkasten workable tracks. A mediocre white metal
figure is also included along with waterslide decals. This model was
painted with Tamiya and Vallejo acrylic paints. The vehicle represents
7th Tank Regiment, 3rd Company in the Philippines, 1942.