Laffley AM 80 "Vincennes" Armoured Car

DES Kits, 1/35 scale

by Ray Blythe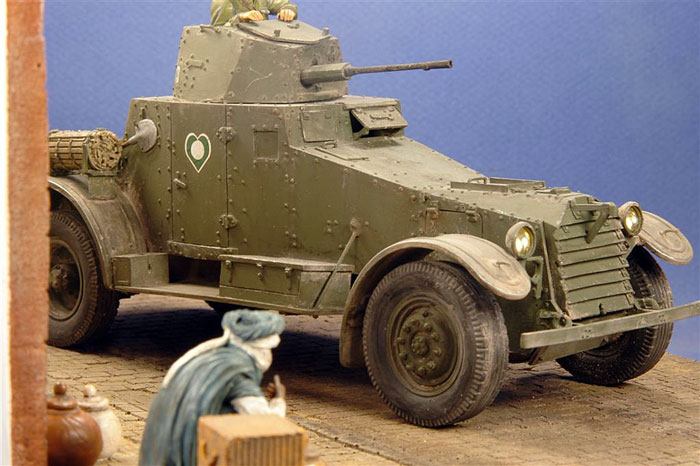 Description


Here is my Laffley AM 80 "Vincennes" Armoured Car by DES Kits 1/35.

The AM 80 represents the last of the aging line of French pre-war armoured cars that where deployed in various cavalry and recon roles in the far and middle eastern French protectorates.
First produced in 1934 and in service untill 1945 (with the Germans) it was armed with a 13.5mm Autocannon and a rear facing 7.5mm Reibel Machine Gun.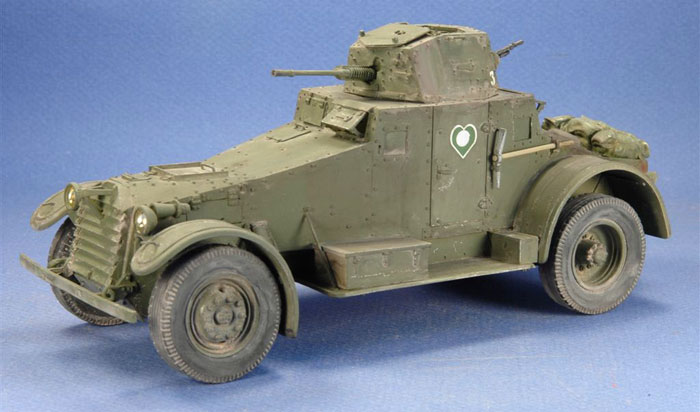 With a range of 250 miles it had good range for its size, but was eventually replaced in service by the more modern Panhard Type 178.

The kit was built Out of Box with the following additions:
MV Lens # 193 x 3.

Blast Models stowage(Rear)
Decals from Editions Barbuton x 3.

Handles made from Lead solder.

Crew figure is a scratch/composite using parts from the spares box.
---

Diorama Base:
Arab figure is from the Azimut Taureg tea party set.

Pots & Baskets are from Monroe Purdu.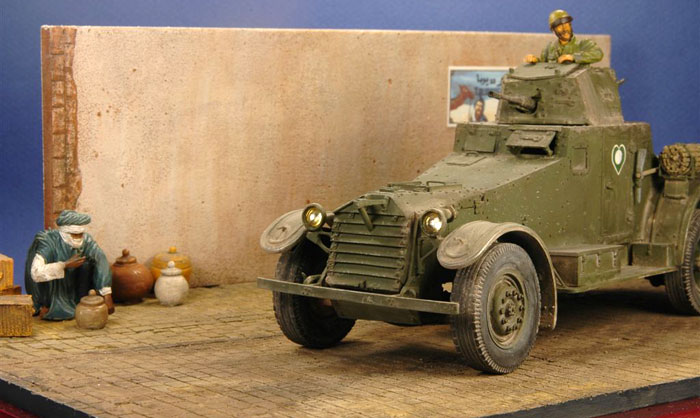 Street/wall section also from Monroe Purdu (Borrowed in part from the North African tower set).
The vehicle is depicted in service with the 4th African Cavalry Regiment 1941 shown in a typical back street scene set in Africa,in this case entering the outscirts of Morocco.

Click the thumbnails below to view additional images:
---
Model and Text by Ray Blythe
Images by Sam Dwyer
Page Created 04 February, 2007
Page Last Updated 04 February, 2007