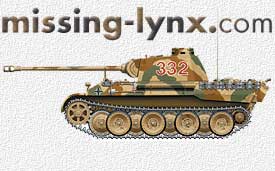 Skytrex British Small Scale Unit Signs and Arm of Service Markings

Tomasz Basarabowicz

I find these three Skytrex sheets of dry transfers a must for anyone whose area of interest covers miniature British armour and military transport of WW2.

Decals are applied in relatively simple manner – just cut out desired decal from sheet. Remove backing paper and place onto subject. Wet top surface of decal and surface paper should come off leaving decal on subject. Unfortunately, one has to be extremely careful as in some cases this procedure does not work properly and this or that sign has to be discarded. However, this little drawback does not decrease the overall note too much because quality and variety of decals themselves has to be seen to be believed.

First sheet (Ref.No. unknown) provides a modeller with a selection of British corps/divisional/brigade markings. There are 180 unit signs depicting the following formations: 1st Division, 3rd Division, 4th Division, 43rd (Wessex) Division, 50th (Northumbrian "Tyne-Tees") Division, 51st (Highland) Division, 53rd (Welsh) Division, 78th Division, VIIIth Corps, XIIth Corps, Guards Armoured Division, 2nd Armoured Division, 1st Armoured Division, 10th Armoured Division, 6th Armoured Division, 11th Armoured Division 7th Armoured Division and finally 4th Armoured Brigade. There are 10 signs of each formation.

Second sheet (Ref.No. AD 27) consists of 126 Arm of Service markings as well as 18 plain bridge classification number backgrounds. Among the AoS markings we can find a complete range of signs for armoured division's both armoured and infantry brigades, MG Coy, Royal Artillery (Field, AT & AA Regiments) together with Recce Regiment and Divisional HQ appropriate for NW Europe.

Third sheet (Ref.No. AD 38) comprises 78 Arm of Service markings together with 12 Royal Artillery "Battenberg" signs. The manufacturer provides us with AoS signs of Royal Armoured Corps units serving in Belgium and France during 1940 Campaign as well as those that saw combat in Western Desert. There are also some Royal Signals and REME signs while Royal Artillery AoS markings represent the artillery contingent of infantry divisions.

Overall note: 9 out of 10. Well recommended.