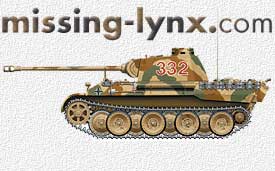 MAC #87013 MaMAZ-4310 Heavy Military Truck

Cookie Sewell

Kit Review: MAC Automodelle 1/87 Kit No. 87013; KaMAZ-4310 Heavy Military Truck; 45 parts (36 in black styrene, three olive drab, two clear, one grey, and three steel axles); price between $11-14 (Walthers)

Advantages: nice model of standard Soviet Army and Warsaw Pact heavy cargo truck; other versions available

Disadvantages: Not ROCO, but priced like ROCO

Rating: Recommended

Recommendation: to all WarPac fans or HO train layout owners looking for something different

For those of you who have not looked around lately, HO scale plastic models are no longer the toylike efforts most of us grew up on. ROCO of Austria is now one of the most sophisticated model companies in the world, and the average ROCO model now comes with over 50 parts and lots of accessories and options. They also cost up to $30 if pre-painted and $22 unpainted, which puts them in the league of most entry level or older production 1/35 scale kits. There are other competitors on the market, the best of which, Trident, is owned by the boyhood friend of the man who started ROCO, and is also Austrian. But other companies have emerged, such as Premo, a Russian company who exports through ROCO, and now MAC, a Czech Republic company.

MAC is a newer company, and thus far is specializing in HO softskins from the former Warsaw Pact. Models released thus far include the Soviet Zil-157series trucks (based on the WWII Lend-Lease Studebaker), the Zil-131 series modern 3 ton rated trucks, and the KaMAZ-4310 series 6 ton rated trucks. They also do a UAZ-452 van, which is similar to the Volkswagen Transporter, and the Czech Tatra 813/815 series heavy trucks. The KaMAZ (Kama River Automotive Factory) truck, which is the subject of this review, began life as the KaMAZ-5320 in 1970, and after redesign and changing requirements, emerged in 1980 as a 6 x 6 high-mobility six metric ton cargo carrier. It also saw service as the KaMAZ-4411 tractor for tractor/trailer combinations, and the KaMAZ-43105 box-bodied vehicle for administrative and workshop duties. They are still in production and service today.

MAC's kit is similar to the ROCO format; four different color parts are included to preclude painting. The model includes an engine, which is not accessible after the chassis is assembled, and a canvas tarpaulin for the cargo bed. No troop seats are included, nor any figures or accessories. Molding is not bad, but the parts sprues are crude and the parts will need cleanup before use. The review sample came minus one axle (anyone with a ROCO collection will have spares, so no big whup) and a massive sinkhole in the middle of the cargo bed due to its molding process.

Overall, the model is not bad, but is equivalent to about a third-generation ROCO kit, and they are now on what I term their fifth generation kits. Markings are included, which puts them a leg up on several eastern 1/35 manufacturers, and provides two sets of Soviet/Russian license plates and Soviet Guards, GSFG, red stars, or East German markings, plus numbers (usually a two-digit number was carried on the cab for convoy recognition).

My main complaint with this kit is that Walthers is charging ROCO prices, but the kit is not there yet, and is not worth fourteen bucks. Still, it is the only game in town, and bears examination.