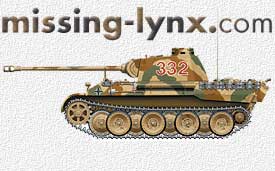 The T34 Tank

Peter Brown

The T-34 Tank by Dr Matthew Hughes & Dr Chris Mann Weapons of War series by Spellmount Ltd, The Old Rectory, Staplehurst, Kent,TN12 0AZ, England ISBN 1-86227-067-8 Hardback, 96 pages. UK price £14.99

One of the all-time classic tank designs, the Russian T-34 is rated as one if not THE best tanks of WW2 and maybe of all time. When the previously successful German army came into contact with them in 1941 it caused a great shock and outclassed all their tanks and anti tank guns in one go. It was even suggested that the faster way to counter it was to copy it. An almost perfect balance of the three AFV features armour, mobility and firepower, aspects of its design are found in later generations of tanks.

Beginning with a fairly long but well written account of Soviet tank development, tactical and strategic theories for their use and the effectson both of Stalin's purges of the 1930s which takes up almost a quarter of the book, this book describes the design of the T-34 in considerable detail including the purchase of the American Christie from which it was derived and which was also the basis of the British Cruiser series. The T-34 itself is described in detail with some very good interior views of vehicles sent to the then Western Allies for evaluation, which are followed by accounts of it in action during WW2 from the dark days of Operation Barbarrossa through its progress as the tide turned which saw it in action in Berlin. Design changes made on the way are covered, and another chapter covers post-1945 service in reasonable detail. The last chapter covering marks and variants lets down the rest of the book, as it is confused and mixes matters up more than it clarifies them, even using the German identification system and calling it "British".

All this is illustrated by a well chosen range of black and white photos. Most have been seen before, but they are well printed and we get a bonus of a rare good colour photo showing tanks literally bogged in the early Barbarossa battles. Colour coverage also includes plans of a 1941pattern T-34/76, a cutaway of a T-34-85 and colour side views showing typical camouflage schemes. Technical information tables round off a well-rounded study of this important tank. While it may add little new to other books it is as good an account as can be fitted into a book of this length.