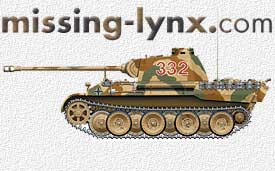 MA Mori MRP-01 KV-1s, KV-85, SU-152 late type standard wheels
Andrew Dextras
The Eastern Express KV/SU series of kits were a welcome addition to the range of Russian WWII 1/35 scale kits on the market today. Although basically sound, molding on some examples is "flashy" at best and detail is a little soft in areas.
Modelling Artisan Mori from Japan provides the modeller with a set of highly detailed roadwheels mastered by Kunihito Kawamura (see http://village.infoweb.ne.jp/~fwge2272/ for more information about Kunihito-sanís works) crisply cast in light gray resin. The casting quality is superb with excellent definition on both roadwheel sides. Cleanup is almost nonexistent.
Overall, a nice upgrade to the kit parts and a nice addition to the Russian 1/35 aftermarket.
M.A. Mori Website
†