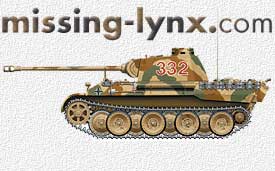 ICM #35072 "Barbarossa"1941

ICM #35131 "Battle of Kursk" 1943

Cookie Sewell

ICM 1/35 Scale Great Battles of World War II Series Kit No. 35072, "Barbarossa" Operation 1941 - Soviet antitank artillery; 209 parts (134 in grey styrene, 75 in olive styrene); price between $11 and $16

Kit Mo. 35131; "Battle of Kursk" 1943 - Soviet regimental artillery; 193 parts (122 in grey styrene, 71 in olive styrene); price between $11 and $16

Advantages: very nice work to complement nice earlier kits; good figures in nice poses; can form an instant diorama or vignette

Disadvantages: figures suffer from some sinkhole problems

Rating: Highly Recommended

Recommendation: for WWII Soviet fans

ICM has just launched a new series of kits called "Great Battles of World War II" and the first three were available at the IPMS USA Region 2 show this past weekend. One of the sets consists of six German figures (not reviewed) but the other two are pretty nice combinations.

Kit Number 35072 combines the complete kit 35021, the Model 1938/1942 45mm Antitank Gun, with a new limber and driver, a two-horse team, and three additional figures in late 1930s-early 1940s period uniforms and helmets. The gun itself is excellent, and the new figures really complement the gun. The figures are well sculpted and have good proportions, and lots of character. This set includes a wounded officer with sling and walking stick, one soldier searching for enemy aircraft, and one tired soldier with his hand on the limber. The driver has a quilted jacket and a large mustache, and appears to be a cousin of the one in the Toko GAZ-AA kit.

The limber is very well done and very petite, unlike the third-rate junk which Maquette included in their limited issue ZIS-2 57mm AT gun kit,. It comes with conversion parts for either horse transport or motorized transport, and in the latter form would look good with the GAZ-AA as a prime mover. The horses are some of the nicer kit efforts – but if you look at them closely, their Historex lineage is pretty obvious! No materials are included for rigging out the horses, so plan on using items like thin lead sheets or .005" styrene for bridles, harness, traces, etc.

The only minor glitch is a problem with sinkholes in the figures and some of their kit, but most of the holes are at least in areas which will not be seen after assembly or can easily be filled in with putty. This is common with larger and thicker components unless multi-part molds and other tricks of the trade are used. Also note that there are three separate instruction sets: one for the gun, one for the limber and horses, and the one on the back of the box for assembly and painting the figures.

Overall, this kit is quite appealing and a really nice little effort. Note that if you build it straight from the box, the Model 1938 version (short barrel) should be built, and most of the guns of that period also used the spoke wheels and not the "GAZ" five-spoke wheels.

Kit number 35131 is very similar, as it combines kit number 35101, the Soviet 76mm Regimental Gun Model 1943, with the same limber and horse team parts but adds a separate gun crew sprue with four new figures. These include a kneeling officer giving the fire command, a kneeling gunner, a crouching loader, and one soldier attending to the horses. All wear the later period uniforms and helmets or sidecaps.

The kit has same flaws and split instruction sheet breakout as the first one. There is no problem with selection of details as the Model 1943 can only be built one way. By swapping the kits and some elements, a later antitank gun team can be built using the regimental crew, the Model 1942 gun with long barrel and "GAZ" wheels, and the limber and horses or limber and either GAZ-AA, ZIS-5 truck, or Komsomolets gun tractor.

These are great products from ICM and should be very useful to many WWII modelers. The quality is improving from kit to kit, and their selection of items is both interesting and deserved..