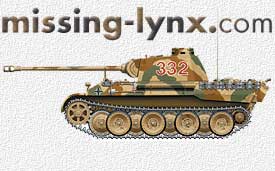 Exprint Lend Lease Tanks 1941-1945
Peter Brown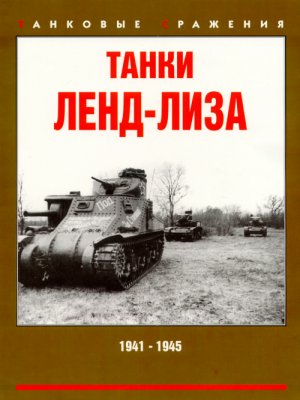 "Tank Battles" Series: "Lend Lease Tanks 1941-1945" by M. Kolomiyets and I. Moshchanskiy Published by "Exprint", Moscow, Russia, 2000 for the All-Russia Society for the Preservation of Historical Monuments and Culture, Moscow City
Department. 72 pp, soft covers, 8.5" by 11.5" Price not known as my copy came courtesy of a contact.
During the Second World War, large amounts of military equipment and supplies of all types was supplied to by the Western allies the Soviet Union. Lists of what was sent have appeared in various books together with a few photos, but not much has been published on the use made of it. Now at last, it is no longer "politically incorrect" to discuss the subject so we have a chance to fill in the gaps more. Using material from Russian archives, this book has a large number of photos showing the wide variety of Western armoured vehicles in Red Army service. These include American Lees, Stuarts, Shermans, White scout cars and half-tracks, British Churchills and Tetrarch light tanks, and Canadian and British Valentines and Universal Carriers. A short section also shows a few softskin vehicles but coverage is almost entirely on armour.
All this has a drawback in that the text is in Russian apart from a one-paragraph introduction and photo captions in English. This is unfortunate as little is known of Russian use and their opinions on the vehicles, other than the often-quoted comments on liking Valentines. The photos will give modellers useful material for many unusual model subjects. Several of the vehicles depicted are available as kits with or without come conversion work, although colour schemes and markings are not dealt with in detail, these vehicles seem to have stayed in their original delivery colours or were repainted in standard Russian ones including white as required with suitable tactical markings and slogans added which can be readily followed from photos. In many cases the original markings were retained as well, and not just serial numbers and shipping data as can be seen in the Tetrarch photos.
This is a book which will interest anyone into Soviet, British, Canadian or American armour, or those who want a different model subject and there is even one photo of a tank in German markings. Books such as this from the CIS usually appear in small numbers and soon become unavailable, so be prepared to act quickly when you find one from a specialist supplier.