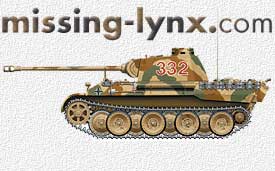 Eastern Express SU-152
Peter BrownEastern Express KV-14 (SU-152) 1/35th scale plastic kit reference 35103. UK price around £18.95
This is the fourth KV series kit from Eastern Express, and it shares several common parts with the earlier kits (Kit 35000 KV-1S, Kit 35101 KV-8S and Kit 35102 KV-85). The lower hull parts, wheels and tracks are the same, with two styles of roadwheel provided although only one is used.
As would be expected, the hull top is new with the casemate which on the real vehicle replaced the turret moulded into the hull top, and the large 152mm main gun, its equally large mantlet and the various fittings for the casemate on a new sprue. Standard is typical for the good end of current Russian production, in that it is good though the standard of design and moulding is not as good as the best from other manufacturers. Flash is variable, hull top and wheels were flash free in the kit I bought but the lower hull parts have a lot of flash though that may be more my bad luck than anything and is easily fixed with a sharp blade and filing tools. One area which may take some cleaning up is the multi-slotted muzzle brake, which will need careful work.
As with the earlier KV's there is no interior or crew. Tracks are flexible and in two parts per track. They look neat enough but getting the heavy sag often seen on Soviet heavy tanks may not be easy. Comparing the kit in the box with the plans and photos of the real vehicle in the Russian magazine M-KHOBBI issue 2/2000 would suggest that this is a generally accurate kit, which with care will become a good model. Markings are provided for five vehicles, all plain Russian Green with one having a number and a white outline star, two just numbers and two just patriotic slogans. These are on separate decals to get around any problems of the "join" in the side of the casemate.
The real vehicle mounted the ML-20 152mm gun and was built from March 1943 to around the end of the year. It was later replaced in production by similar vehicles on the IS-series heavy tanks which replaced the KV in production and service, so options for markings etc are limited to from mid 1943 and most of the 700-odd vehicles produced would have been out of use by the end of 1944 though some may have survived longer.
Summing up, this is a good though maybe not spectacular model which will benefit from some extra work and it fills another gap in Soviet WW2 era models.